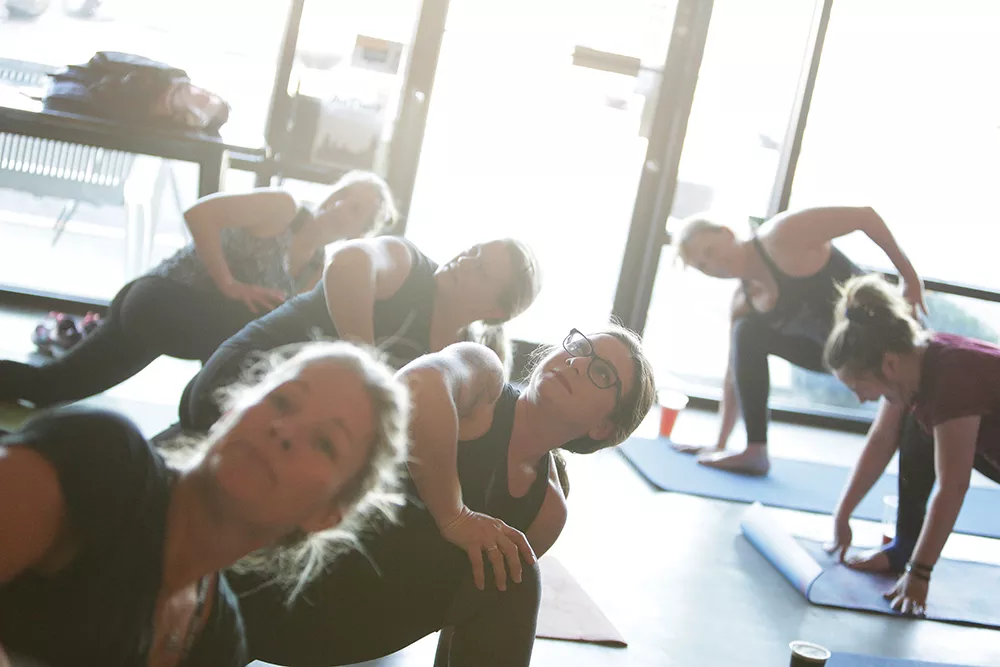 Richard Semler describes himself as an active guy — he enjoys fly fishing, golfing and photography — but four years ago, he had to do something about his recurring back injury. Back surgery was an option, but he opted for yoga. "It helped me do a better job protecting myself, bending properly," says Semler, who says he was following the advice of his daughter... and his doctor.
Research shows that the practice of yoga offers significant health benefits for cardiovascular disease, cancer, diabetes and respiratory disease — afflictions that are now the leading causes of death worldwide. The authors of a 2017 study on medical yoga therapy noted "Some healthcare providers are responding to these positive findings — as well as the growing patient demand for an alternative approach to wellness that is natural, low-tech, relatively inexpensive and generally very safe — by incorporating medical yoga into their practices."
Specifically, they report that yoga is beneficial in "helping to regulate blood glucose levels and keeping the cardiovascular system healthy. It also has been shown to have important psychological benefits, as the practice of yoga can help to increase alertness and positive feelings, and decrease negative feelings of aggressiveness."
A 2011 study found that yoga can be effective in reducing symptoms of depression and anxiety, and may be a helpful complement in treatment of other psychiatric disorders.
Those benefits have resulted in a boom in the training of yoga therapists. From just five training programs affiliated with the International Association of Yoga Therapists in 2003, there are now 130, with most graduates working in health care settings.
Shawn Brow is one of those graduates; her dual background in nursing and yoga is extensive. "For the Western world to embrace [yoga] more, there has to be research," says Brow, who's also a Certified Registered Nurse Anesthetist with nearly 30 years in health care.
In 2006, Brow and physical therapist Sandra Nolting founded South Perry Yoga, and in 2009, they partnered with Washington State University and the University of Washington medical schools, offering first- and second-year students a nonclinical site at which to explore yoga's benefits for both their future patients and themselves. (South Perry Yoga has only worked with WSU's Elson S. Floyd College of Medicine since the 2016 medical-school partnership split.)
Providing a vehicle for stress relief to medical students is essential, says Brow, who notes that local doctors also continue to refer patients to the studio, which offers private consultation to people with specific health needs.
After consulting with Nolting, Richard Semler and his wife Ginny — she was overweight, with a longstanding knee problem — took the beginner class at South Perry Yoga for about a year. In addition to learning basic poses, or asanas, they learned about yoga history and philosophy and the importance of breath and breathing.
The yoga training became a catalyst for the Semlers, both in their 70s, who went on to revamp their exercise regimen and diet, walking more and eating better. While it's possible to continue some of the work they've started at home, they're committed to the weekly yoga sessions, says Semler.
"It's like a whole package," he says, with yoga as the cornerstone. "We also enjoy the fellowship." ♦