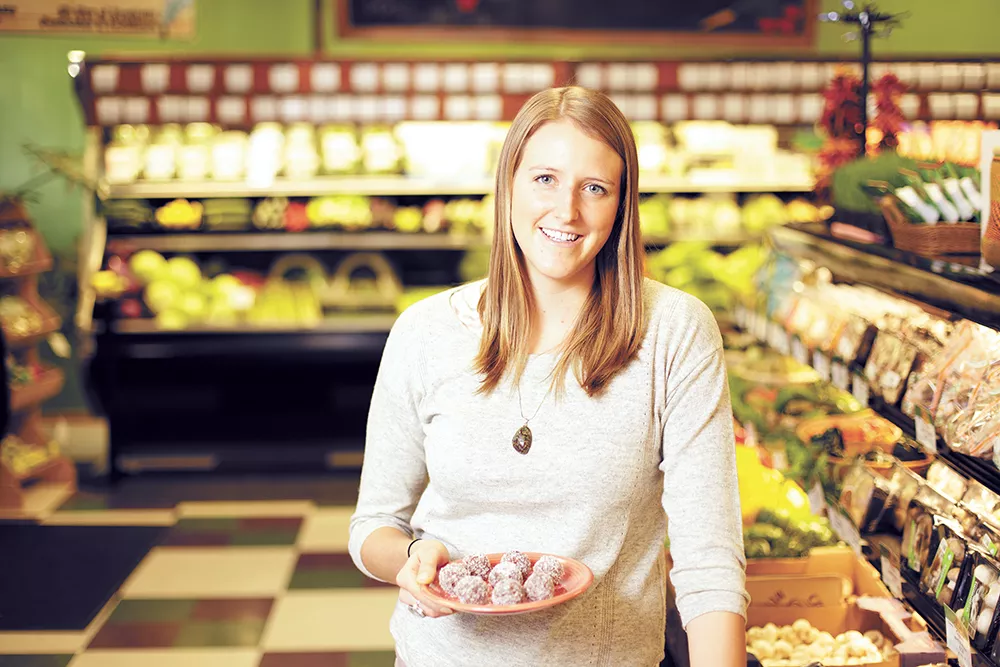 Ask Darci Barman "What is the best diet?" and this registered dietitian with a Master's of Nutrition and Dietetics from natural health innovator Bastyr University has an unusual answer: "Eat the foods our ancestors ate 100 years ago.
"The greatest thing I took away from growing up around agriculture," says Barman, originally from Madison, Wisconsin, "was understanding that eating seasonally, locally and traditionally is also the simplest and most effective way to nourish our bodies."
The implications, explains Barman, impact our whole relationship with food: "Our ancestors grew — and raised — much of their own food, understanding and participating in the process from farm to fork." By contrast, says Barman, too many people, especially kids, are unaware of where their food comes from. And there's an overreliance on quick fixes for our dietary woes — from fad diets to weight-loss medications to superfoods.
"Nutritionally, I think the biggest issues Americans are facing today are, number one, information overload, creating confusion as to what really is best for us. Number two, lack of skills, time and effort in the kitchen, and number three, underestimating the link between nutrition and well-being."
Barman hopes to correct that — one client and one recipe at a time — in her role providing a range of services at Coeur d'Alene's Pilgrim's Market. Through its Wellness Clinic, she consults with patients, addressing such issues as allergies, Celiac disease and digestive ailments.
In the upcoming year, Barman plans to teach cooking classes and conduct food demonstrations. Her 2015 Eat the Rainbow collection — two recipes from which are provided here — was inspired by the U.S. Department of Agriculture's MyPlate program (formerly known as the Food Pyramid).
They're all from scratch, says Barman, who developed the collection as part of a collaboration with a colleague to create an annual educational booklet focusing on cardiovascular health.
"We wanted to give our clients the tools to make half their plate colorful fruits and vegetables, so we decided to provide two recipes from each color of the rainbow." ♦
---
Pilgrim's Market has plenty to be thankful for this year. In a competitive national industry that accounts for $110 billion in annual sales, the Coeur d'Alene store was named "Retailer of the Year" at the most recent Natural Products Expo, beating out 19,059 other natural food stores, including larger chains, to snag top honors in the "Most Innovative" category.
The judges awarded Pilgrim's for excelling in the key areas of: "tapping into medical knowledge, full-service holistic clinic, education hub."
Pilgrim's Wellness Clinic features "naturopathic, acupuncture, osteopathic, dietetic, ayurvedic, mental health and massage practitioners on-site, many of whom accept medical insurance," says Joe Hamilton, who founded Pilgrim's in 1999 with his wife, Sarah. "We do not sell organic and natural foods because they are trendy and a way to make a quick buck in just one or two aisles of our store," says Hamilton. "We are committed to organic and healthy whole foods and supplements because of the benefits to the consumers, the producers, farm workers and to the environment." ♦
---
RECIPE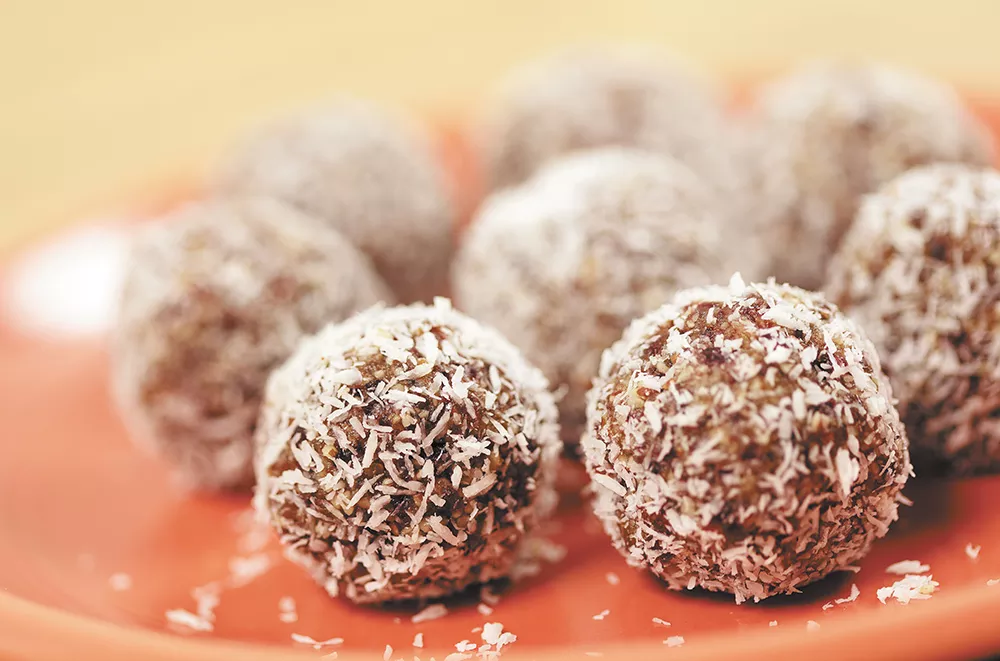 Darci's Cranberry Pecan Energy Balls
Perfect to take on the go, this can also be pressed into a 9x9-inch baking dish, refrigerated for an hour, and cut into squares.
2 cups pecans
1 cup dried dates, pitted and roughly chopped
¾ cup dried cranberries
½ teaspoon mixed spices, such as cinnamon, ginger and nutmeg
¾ cup shredded coconut, unsweetened
1. Place pecans, dates, cranberries and spices in a food processor bowl fitted with an "s" blade.
2. Process for at least 1 minute, stopping and pulsing as needed to break down mixture.
3. Once mixture has become thick and sticky (it will have the consistency of sticky rice), roll into 1-inch balls, and roll in coconut.
source: Eat the Rainbow by Darci Barman