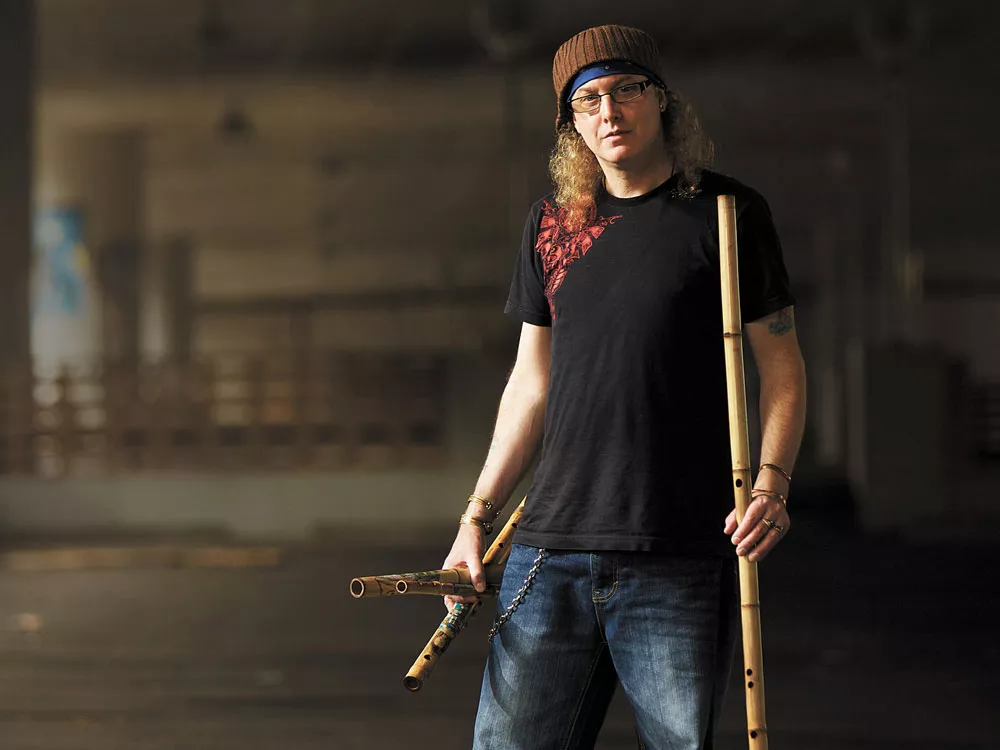 Muses were once known as the goddesses of the arts. They existed simply to inspire.
And Nicole Richardson — draped in beads and gothic lace, a scimitar perched on her head — leads a troupe of modern-day muses with her Koreshakti Tribal Fusion dance group. Midriffs exposed, eyeliner painted thick, the dancers are total inspiration to Thomas Richardson — her husband — and his band, Pax Lumina.
A longtime Spokane musician, Thomas was recording meditative-yoga music when Nicole became enthralled with belly dancing. Thomas watched as his painfully shy wife developed a sweet and deceiving onstage persona that was impossible to ignore.
And like Nicole's stage demeanor, Thomas' music took an unexpected turn.
"The inspiration for my music is completely due to my wife," he says. "The belly dancers have really influenced my writing. Working with dancers you have to incorporate beat changes and interesting arrangements."
The ambient, hypnotic music that once defined his former group Kama Shivaya has transformed into an industrial mixture of dark electronic, world fusion and trip hop.
"I try to take hip-hop oriented beats and grooves, then layer it with world sounds like tablas and African or Egyptian drums," he says.
Musicians Laurie Jackson (Working Spliffs), Yasmin Edwards, Shawn Duffey and Richardson are now known as Pax Lumina. Their world instruments sound exotic yet fresh when slammed against a modern beat and baseline.
Their dark Gothic undertones — reminiscent of Richardson's new-wave roots — are paired with an almost classical keyboard and wooden flutes hand-carved by Richardson. The juxtaposition creates a calming combination that balances out the sometimes brash, electronic samples of a synthesizer.
"There are still elements of a drone, a meditative aspect to this music," Thomas says. "The flute lines, the keyboards — it still focuses around the concept of the drone that comes from Arabic music."
Today, the Richardsons' home is part artisan's space, part harem. The space is layered with tapestries and the musky hint of incense. It serves as both a practice space for the dancers and the musicians, and the workshop for his bamboo flute business.
The shared workspace suggests the two groups' need for each other. Without the sounds of Pax Lumina, it seems, Koreshakti couldn't exist. And without the dancers, there would be no Pax Lumina. It's difficult to determine who's influencing who.
"There's a kind of energy around belly dancing that somehow I've got a connection to," Thomas says. "It awakens something in you, and I just tapped into it. It became the fuel for where my music was going."
Pax Lumina and Koreshakti perform their Haunted Forest shows • Thurs., Oct. 21, and Fri., Oct. 22, at 8 pm • Tickets: $10 • Empyrean • All-ages • Call: 838-9819.