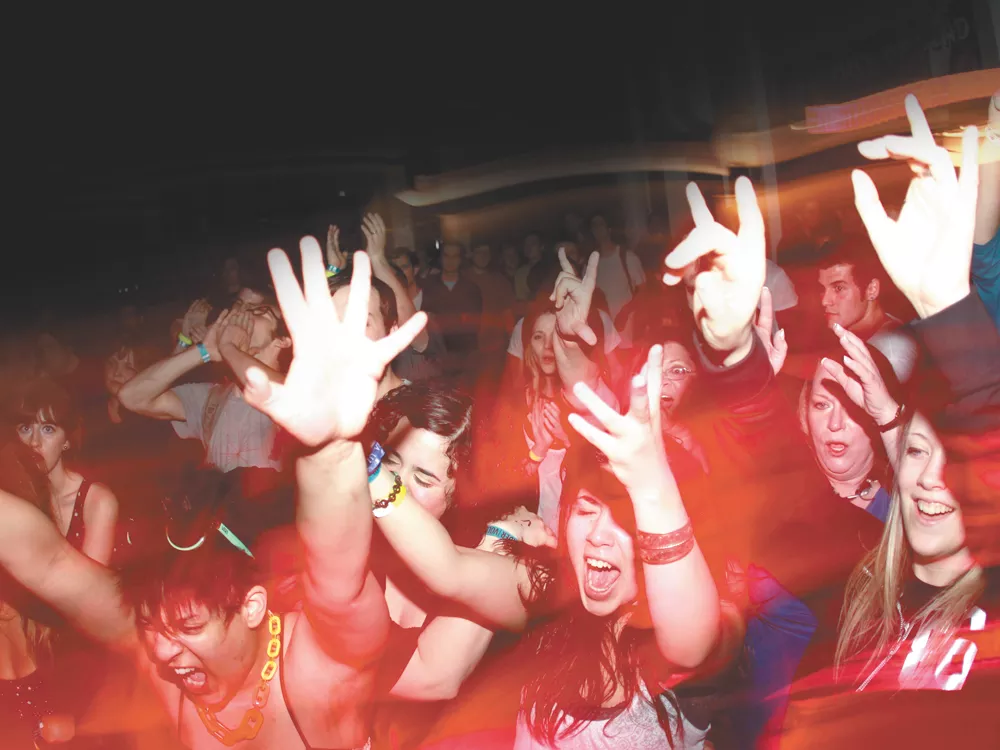 I'm no crier. But for a second last Friday, after Belt of Vapor finished its first song and the crowd at A Club — a packed house of smiles and crazy colored pants and blue wristbands — screamed like it was AC/ DC up there on the stage, I got tears in my eyes. Here we were, a music scene united — a scene of well over a thousand people coming out to show their love and support of the unbelievable bands we have here in Spokane.
To everyone — that guy fist pumping in front of BBBBandits, the woman freaking like a fly girl to Freetime Synthetic, the bands who drove from Moscow and Coeur d'Alene, all the drinkers and dancers and headbangers and moshers — thank you. You proved that Spokane doesn't need to be Seattle or Portland or anywhere else.
We are who we are. And being Spokane is fantastic.

Leah Sottile, The Inlander's music editor, helped organize Volume, our first-ever local music block party. All photos here by Young Kwak, Jeff Ferguson and Joe Konek