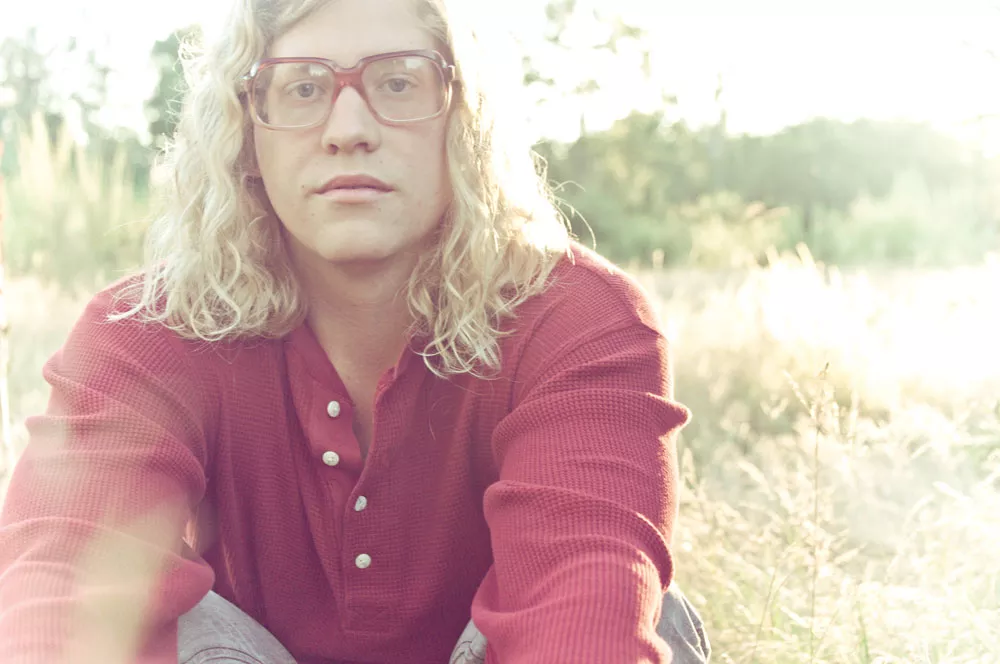 When Allen Stone was born, it was as if the man who he would one day become was already determined. The youngest son and middle child of a preacher, who would spend many of his childhood days sitting in the congregation of his father's church, could have been like so many others from the 2,000-person town of Chewelah, Wash. He'd get married, find a wife. He might follow in his older brother's steps and play college basketball at Washington State. He'd have children. He'd get a job. Maybe he'd be a preacher, like his father, or a youth minister, like his brother.
But sometime around age 14, Allen Stone decided he'd do what no other Chewelahan before him had done: He'd become a famous soul singer.
"It was like foolish pride," he says. "After I graduated I was like, 'Yo, I'm gonna do this. I'm some little kid from Chewelah, Washington. But I'm gonna prove all you people wrong, I'm not gonna go and be a f---ing tax collector! I'm not gonna be a CPA.'" And today, six years after graduating from high school and moving away from the small farming community where he'd always lived, Stone is proving that his dream wasn't crazy. In April, he sang the national anthem at an L.A. Lakers game. In May, he wowed a crowd at Seattle's Moore Theater with his powerful rendition of Queen's "Love of My Life." And in June, he toured with longtime rock and soul singer Nikka Costa down the California coast.
The preacher's kid might just have enough soul to make his dream work after all.


Standing onstage in front of a 70-piece orchestra at the Moore Theater, Stone — in a yellow cardigan, black T-shirt and thick horn-rimmed glasses, disheveled blonde hair poking out from underneath a beanie — looks like a hapless roadie who accidentally wandered onstage.
So when he sings the first pleading words of Freddie Mercury's love ballad — "Love of my life/don't leave me" — the similarities between the two artists are striking. Where Mercury was gangly and buck-toothed but undeniably charismatic, Stone is his more stoic, nerdy protégé. The bespectacled 24-year-old sings with a similar power, pleading "Bring it back, bring it back" from the very bottom of his gut. It's hair-raising — a rendition that would have made Mercury himself proud.
And though today, on the phone, Stone is believably humble and says he doesn't know if he's fully realized that he can sing yet, he says that his voice — not his look — should be the thing that carries him.
"Most R&B artists are yoked and cut their hair short and wear the stunna shades," Stone says. "I don't buy into that. I think that's a bunch of bullshit. That potentially works to my advantage a little bit. When I start singing people are like, 'Holy shit! I wouldn't have expected that.' I get that a lot.
"Honestly people don't expect a guy that looks like me … they don't expect soul to come out of a guy like me."
But Stone knows now, after three years of playing shows across America, that he can only rely on the element-of-surprise shtick for so long.
"I can't just ride on the wave of 'You weren't expecting that, were ya?'" he says. "I don't want to be some kid. I don't want to be a guy that just sings songs. I want to be somebody that gets people crazy-excited and they need an oxygen tank at the end of the night."
Stone's idols are big ones: James Brown, Stevie Wonder, Aretha Franklin. But none of those artists were just singers. They were all backed by bands, and Stone is committed to always performing with a full band.
"For soul music to work, you gotta bring players," he says. "I'd really like to bring something special and be an experience. Not just good songs, but a show. … If I'm going to exist in that soul realm, I've gotta always play with a band."
Stone makes music that he wants people to feel — stuff they want to dance and sweat to. And soul, he says, is the only way to convey the passion he feels when he's onstage.
"Singing and songwriting to me is like therapy," he says. "I love it and I need to do it."
So he's not really worried what he looks like when he's performing. He's doing it because he has to — for the thrill he feels onstage, and because of the huge leap of faith he made to do it.
And, maybe most importantly, because he's got a whole town watching him — waiting for him to either become the most famous person to ever come from the northeastern corner of Washington state, or to fall flat on his face.
"I'm 24 and I don't have a college education. And every time I think about what I'm doing, it scares the hell out of me," he says. "Growing up in a small town … You go to college and get married and have kids and get a job. You don't get in a van and drive around and play shows and make up songs and then sing 'em."

Allen Stone with full band • Sat, July 9, at 8 pm at Music, Micros & BBQ • Coeur d'Alene Casino Resort • Hn'ya'(pqi'n'n (A Gathering Place) • 37914 S Highway 95, Worley, Idaho • Free • All-ages • www.cdacasino.com • (800) 523- 2464 • Stone also plays with Mon Cheri and Brian Griffing • Sun, July 10, at 7 pm • A Club • $5 • All-ages • www.aclubspokane.com • 624-3629