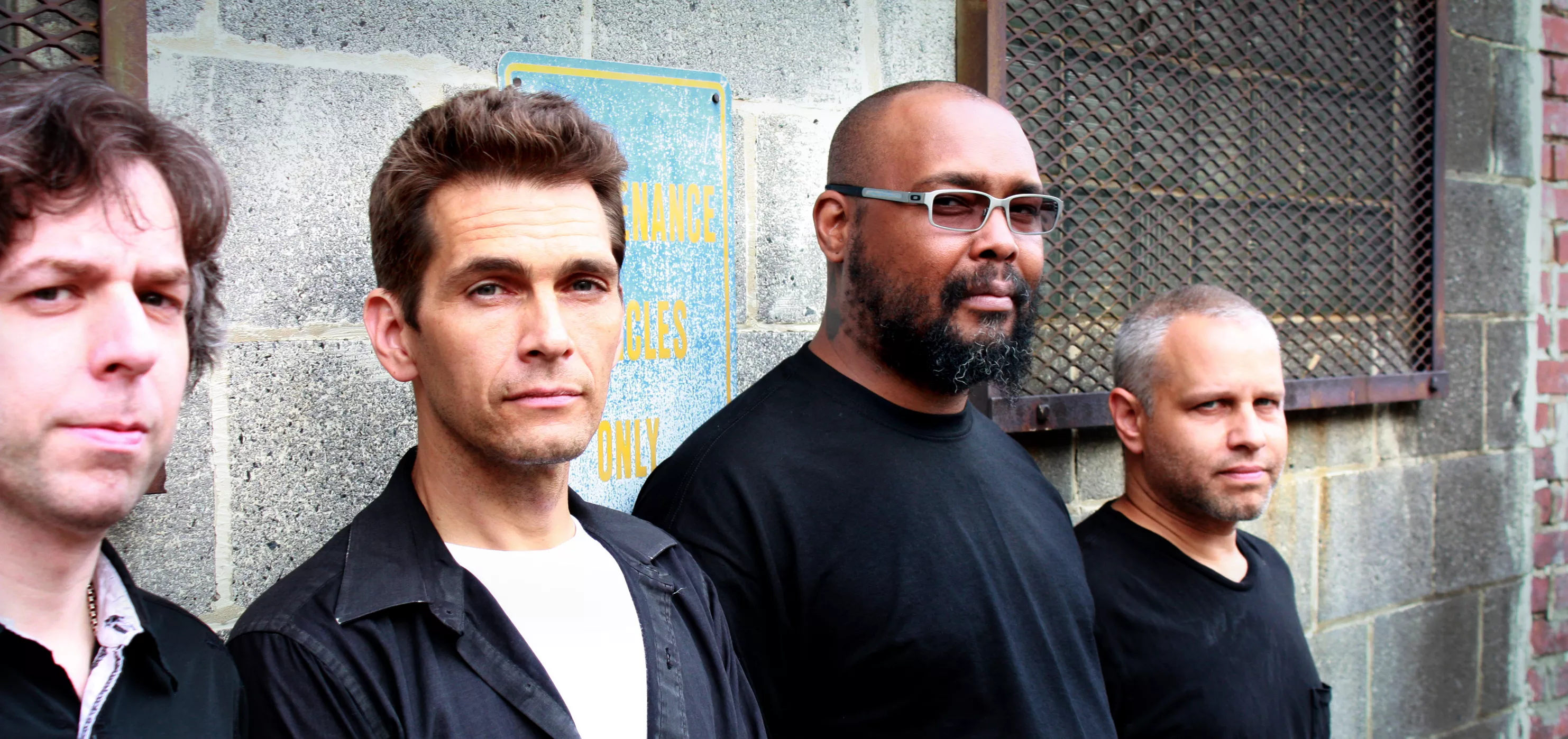 By the time skateboarding, punk rock, guitars and drums took over their lives, the members of the hardcore band Swiz were almost too late. It was 1987 in Washington, D.C., and a whole wave of hardcore punk bands had come and gone: Rites of Spring had split, Minor Threat broke up in 1983, and some devout hardcore scenesters were already trying their hand at the next genre: "post-hardcore."
In that time, after the first punch of punk and before the heyday of alternative rock, Jason Farrell says that he and his Swiz bandmates — who weren't done yet with the aggressive sounds of hardcore — started to feel punk changing, softening and getting more experimental.
"We kind of missed that first wave. The people that sort of organized that sound were moving on to something a little more thoughtful, more mellow in some ways. It didn't have the same type of aggression," Farrell, who now plays guitar in the band Red Hare, says. "We were about eight years younger than the originators of that sound and we thought that [those people] would be more excited than they were. We instantly pigeonholed ourselves as shortchanged."
But now — so many years later — it's clear that Swiz was trying something different, too. They were a hardcore band, but they weren't hammering home the same sociopolitical message that had come with that first flight of punk bands. They were in their late teens, and they sung about what they knew.
Swiz made proclamations about identity and staying true to exactly who they were. On "Tylenol," a track from their 1990 LP Hell Yes I Cheated, the band yelled "I wouldn't change who I am! Even if I could!" On Dischord Records, a seminal D.C. punk label, Swiz was a youthful, less dystopian foil to their labelmates.
"I've never been very good at political statements. I was really drawn more toward these sort of darker, more personal stuff," Farrell says, "More like human things rather than political things."
It's a sentiment that Farrell carried with him after that band's demise in 1990, and into his other bands, Bluetip and Retisonic. Last year, 26 years after he and his friends picked up instruments and made their first songs, Farrell and three of his Swiz bandmates formed a new band: Red Hare.
But now everything has changed again. They live scattered across the country. They're dads with careers. They write songs via email and record riffs on their phones. And punk rock is nothing like what it used to be.
"I think it's very easy to say [punk] is not as pure as it was. It's very easy to think that your era is the era that matters," he says. "I think I've gotten a lot less precious about what is the right era.
"It's this weird thing, and I don't think I've ever considered myself 'punk rock' ever," he continues. Though Farrell says he and his bandmates all experimented with weirder, less punk sounds in their other bands, with age they're slowly coming back again to the original sound they fell in love with.
On Red Hare's first album, Nites of Midnight, the band captures the same drive and power that once drove Swiz — but the lyrics now capture the worries, thoughts and passions of a group of 40-something men.
"Thankfully the topics have changed, because we're quite a bit older," Farrell says. "I'm more worried. I have a kid, I have these bigger, larger pressures. ... [The lyrics are] coming from the same place, but it's a different set of circumstances."
He remembers those early days, when the circumstances behind their brand of punk rock used to be so sweet and pure. He chuckles as he tells about a box his mom recently found in his childhood home.
"It's just literally full of letters from people. Weird letters, like, 'I bought your 7-inch and I wanted to say hello!'" he says. "I found letters from people in there that I'm currently friends with that we would both be embarrassed about."
But all these years and bands later, he says somehow that youthful, inclusive spirit they once felt as kids is still with them today.
"The people that come out [to our shows] are our age — they're our friends," he says. "It's like a weird reunion of people that we've known forever and it just feels amazing. ... The people that I know are just glowing. Like, 'Hello you! Yay!'" ♦
— Red Hare performs with Coliseum, Heiress and Losing Skin • Fri, Oct. 11, at 9 pm • Carr's Corner • 230 S. Washington St. • $8 • 21+ • 474-1731