G
ood news
and bad news, folks.
But mostly good news: two new concerts are slated to hit Spokane in the next couple months.
UPCOMING

Like A Storm with Palisades and Farewell to Fear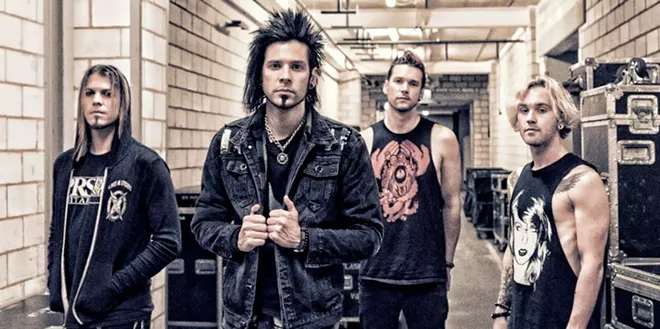 New Zealand hard rockers Like A Storm will hit the Knitting Factory… like a storm… on Dec. 19 on their Stitches and Scars 2018 tour, alongside Palisades and Farewell to Fear.
If you're into more contemporary post-grunge sounds, mixed up with an occasional didgeridoo solo — because New Zealand — you might want to check these guys out.
Tickets are available now.
Click here for more
or call 866-468-7623.
(Didgeridoo solo at 2:12, FYI)

The Music of Queen
Fans of Queen and the Spokane Symphony will get a treat on Jan. 26 with the Music of Queen, which is exactly what it sounds like: symphony meets rock 'n roll. Tickets for the show go on sale on Nov. 2, just a day after the release
Bohemian Rhapsody
, a film about the life of Queen frontman Freddie Mercury. Here's a photo from the film: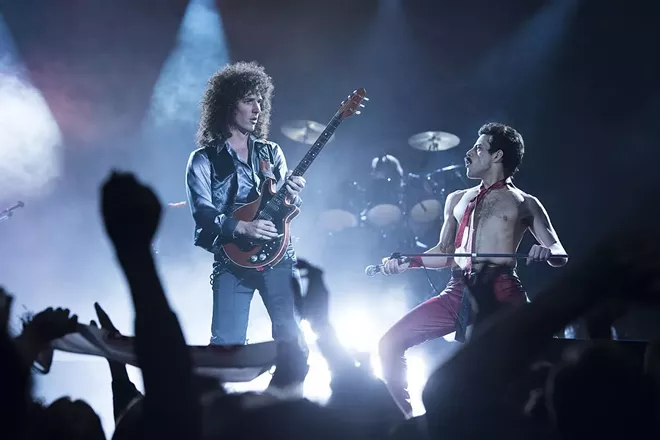 Get your
tickets at foxtheaterspokane.org
CANCELLED
Chateau Guitar Festival
The Chateau Guitar Festival scheduled for Oct. 27 at the Flour Mill has been cancelled due to poor ticket sales and the loss of a major sponsor. The event was set to feature longtime guitarist for Michael Jackson Jennifer Batten, which sucks because Batten CAN EFFING SHRED.
Here's a video of her getting down with the King of Pop while wearing some crazy ass costumes.