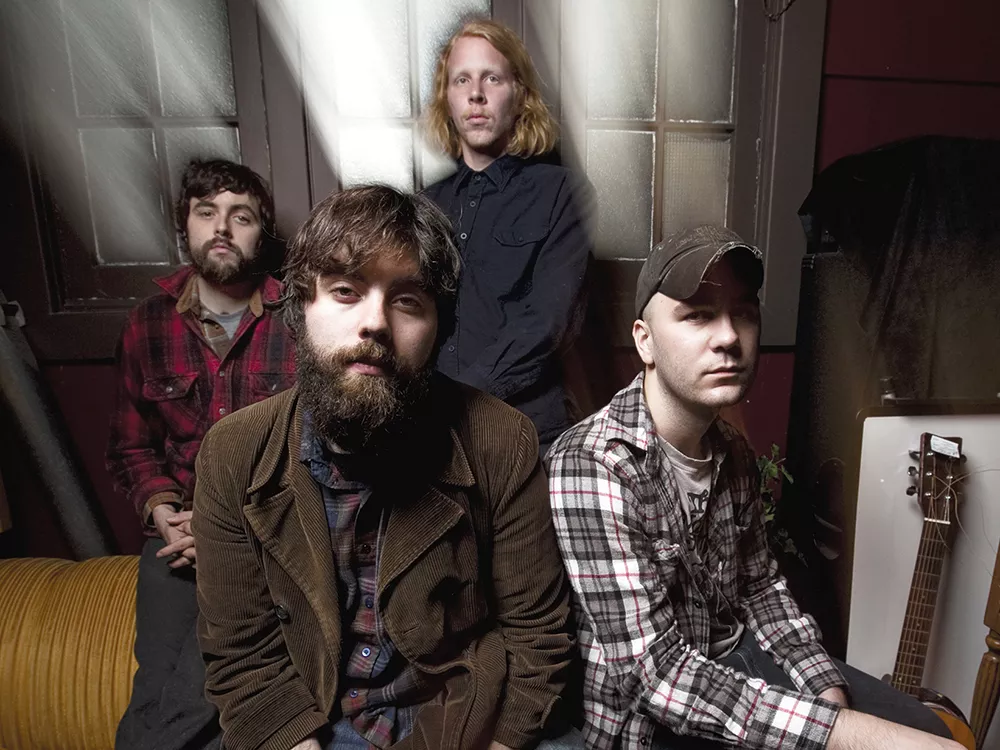 Kevin Murphy isn't fond of declarations. The lead singer and guitarist of Seattle band the Moondoggies isn't concerned with the state of the scene or so-called demise of rock 'n' roll.
"I think it's all gibberish," he says over the phone. "People may write and talk about the death of the genre, but for the musicians playing the music, rock 'n' roll is not dead."
The Moondoggies blend rock with the roadhouse music of the '60s and '70s. While critics have pinned their musical influences to Neil Young and the Allman Brothers, songs like "Black Shoe" and "Bogachiel Rain Blues" have a vintage quality of the Kinks.
Murphy and several of his Moondoggies bandmates met in high school and formed a punk band in the vein of the Stooges. The band soon shifted its focus, however, after a pivotal listening session at band practice.
"I remember being 17 and someone brought over the Band record," Murphy says of the Canadian-American roots band that formed in 1968. "Hearing the Band was like coming full circle. It's rock 'n' roll contained, a sort of less-is-more kind of a thing."
In 2005, Murphy and his friends became the Moondoggies and helped create the quake that is Seattle's folk/roots scene. The rotating lineup of musicians combine a rollicking gothic Rhodes organ, melodic guitars, a manic harmonica and rugged male harmonies. It's the kind of music you could imagine happening if the Fleet Foxes drank whiskey every day for breakfast.
The band's next album, Adios I'm A Ghost, is slated for release on Hardly Art — an imprint of Sub Pop records — this August. Murphy says the music departs from their previous albums, Don't Be A Stranger and Tidelands.
"The music explores a little deeper," he says. "People are going to want to call it Americana but other influences creep in."
Despite the Moondoggies' national success, Murphy says the band is pigeonholed into the "flannel and bearded" scene of the Pacific Northwest. He jokes about being referred to as "old beardy Magoo" with his acoustic guitar.
While Murphy does describe his beard as "gnomish," he isn't fazed by the comments. He isn't unsettled by the precarious niche rock 'n' roll fills on the radio waves, its volume of record sales or online downloads.
"Rock 'n' roll is such a broad category and it's always changing," he said. "It doesn't matter how you categorize it, it's always going to be around."
The Moondoggies with John Blakesley and Tyler Aker • Fri, March 1, at 8 pm • Carr's Corner • $8 • 21+ • 474-1731