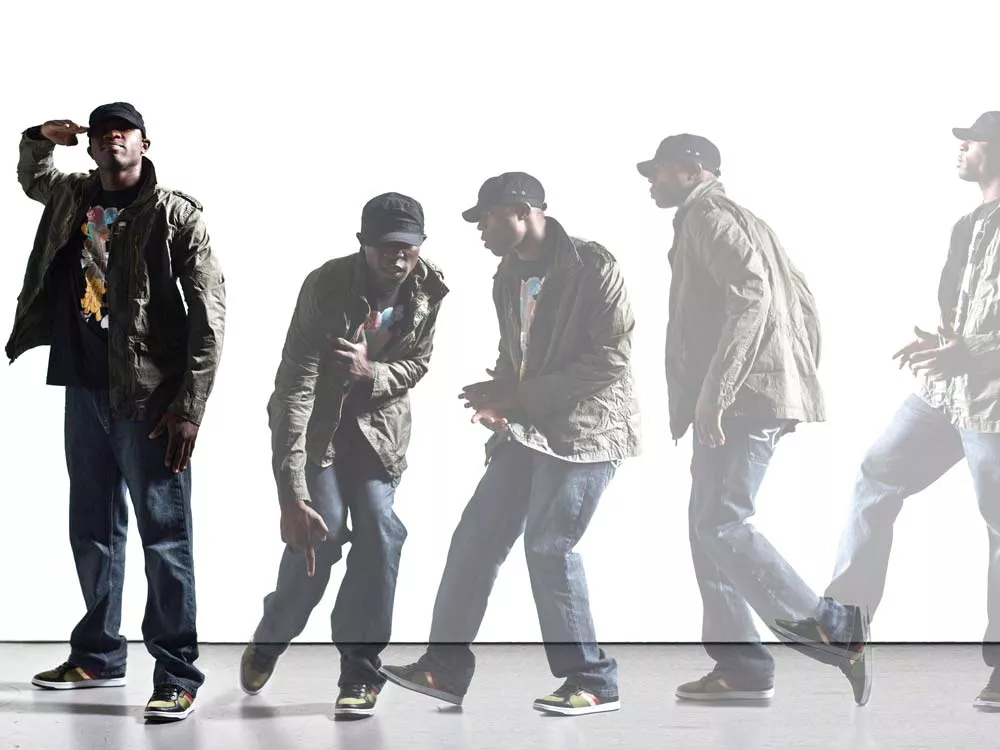 They called it "Turntable Terror" — and it was, for all intents and purposes, illegal where Ayo Ogunrinde went to boarding school in Nigeria.
"I'm not talking about a Harry Potter-type boarding school with pretty uniforms and pet griffins," says Ogunrinde, a Seattle rapper who goes by the stage name Ayo.O. "This had more of a military-style experience to it. Five am wake-up time with manual labor and all kinds of outlandish stuff."
Turntable Terror, he says, was when "we'd go back to the classrooms, way past curfew, and have someone beat on the desks and beatbox. A couple people would just rap over the beats and this would go on until the late hours of the morning."
Today, as a member of the Seattle band the Staxx Brothers, Ayo.O — who says his name onstage like an acronym (A.Y.O.) but who is often referred to as Ayo Dot — brings that experience to the band's fusion of funk, soul, rock and hip-hop.
And in his solo work, the emcee's animated verbosity goes deeper into heavy alt-rap territory. "My Dreams," the standout track from his 2009 album, Got You, showcases Ayo deftly rhyming over a propulsive string sample: "One to the two, let the bodies hit the floor/Three to the four, now they knockin' down my door/Five to the six, I verbally assault/ Like open wounds I make em sting like salt" It's a strong hook, and a compulsively listenable song.
Ayo.O's lyrical presence is a curious amalgam.
He effortlessly name-drops Beretta handguns in songs that exude an almost cheerful, relaxed attitude, bouncing between talk of tender love and one-upping lesser MCs. Despite his fierceness as a rapper, Ayo's music is soothing to the ear, making use of live instruments as well as fluid experimentation. He elegantly repurposes songs by Tracy Chapman ("Fast Car") and the Eagles ("I Can't Tell You Why"), giving them a firm and energetic street makeover.
He sails into stranger waters at times, too — on "Space Ghost," he rides a trippy, funked-up beat and asserts that he is both "the number-one G" as well as someone who has the ability to "analyze like Stephanopoulos, because my flows are fabulous" and "step on MCs like a dinosaur."
Ayo considers his work to be emotional and loving, albeit fun. "It's high-energy, head-nodding music," he explains. "I mostly touch on the ups and down of life and relationships, in a manner that is poignant and playful."
Ayo.O plays the release party for Ocean's album BL/CK C3ILING with Jaeda, Quiz, Freetime Synthetic, Vibeself, DJ Stone Tobey, and DJ Forcefeed • Friday, May 20, at 7 pm • Mootsy's • $5 • 21 • 838-1570