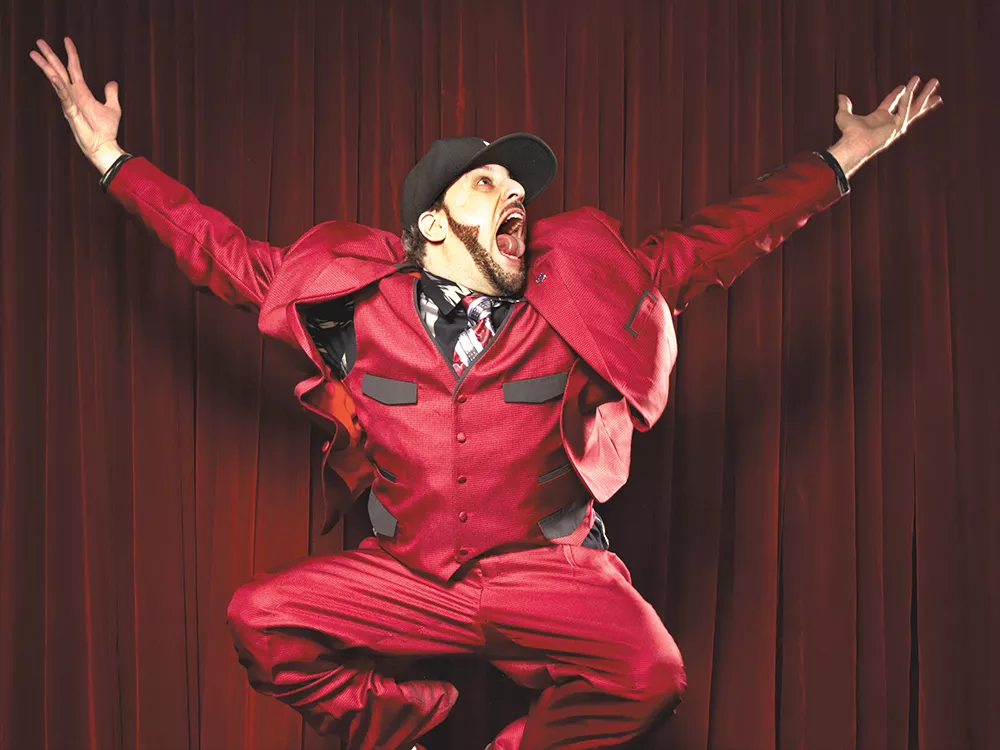 "Every record label sucks dick."
It's a 20-year-old lyric from an R.A. the Rugged Man track. And it's a line that he also apparently has printed on T-shirts — one of which he was wearing when booted off a Southwest Airlines plane in June 2012 after a flight attendant deemed it offensive. He reportedly offered to take it off or cover it up, but the damage was done.
But R.A. the Rugged Man — real name R.A. Thorburn — is no stranger to being kicked out of places. As hip-hop lore has it, the New York rapper was banned from every major hip-hop label's offices in the 1990s, and even prohibited from performing due to his over-the-top antics. In an interview this past spring with HipHopDX.com, Thorburn said that being such a punk is what attracted Jive Records to him way back when.
"If corporations see a bunch of other people interested, they think, 'Oh, we'll make so much money off of it. The controversy will work for us,'" he said. "But then, when they had the f---in' young, rugged demon in the office, it was, 'Oh, we're scared of him. He's a scary guy … we can't go in elevators with him.' And, you know, I was young, crazy and had issues in my mind back then. So they were scared of me."
Thorburn may have been a wild card, but he was also a full force on the mic with his no-holds-barred approach to songwriting and rapid-fire delivery. It seems that censors were created to hold back rappers like Thorburn, who refused to apologize for any controversy he started with his lyrics. That made him a pest to record labels (hence the T-shirts), but a fearless artist and a true rapper's rapper.
And Thorburn has always been a hustler, too. While continuing to crank out new material — his most recent album, Legends Never Die, came out in late August — he's collaborated with everyone from Wu-Tang Clan to Notorious B.I.G., Jedi Mind Tricks to Talib Kweli.
People seem to be used to Thorburn's antics by now. Except for Southwest Airlines.
"You get a little older, you calm down," he told HipHopDX.com, "And now everybody says, 'Oh, R.A.'s the nice guy. We like him. Let him in the house, and let him have dinner with the kids.'"
R.A. The Rugged Man with Illest Uminati, Dirty Savage, Kagah, King Scrub, Soundcast, Pest and Jay 5 • Fri, Sept. 27 at 7 pm • The Center • 6425 N. Lidgerwood • $13 • All-ages • thecenterofspokane.com • 433-7328