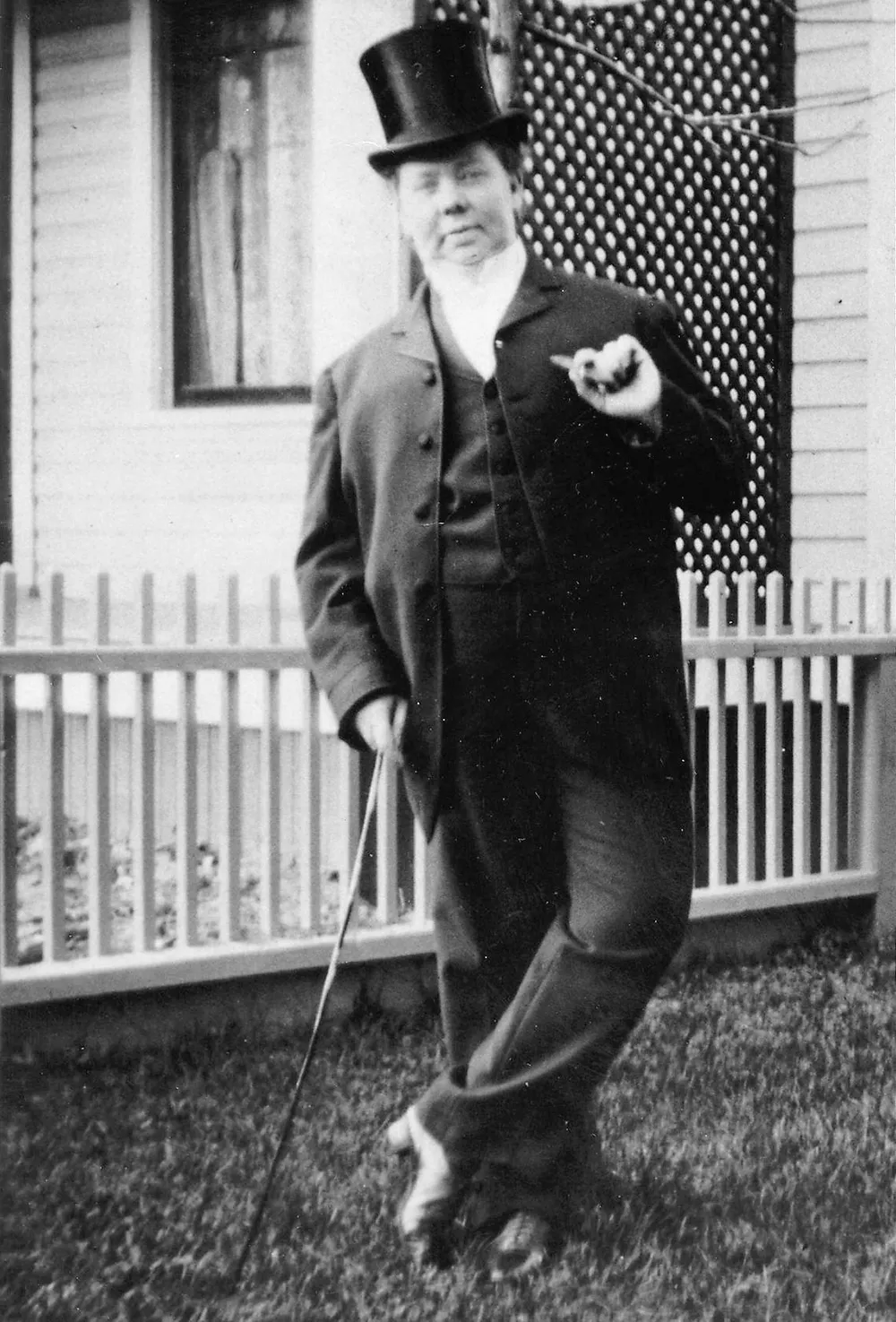 One of the most prominent women in Spokane's history, May Arkwright Hutton was — quite literally for the times — larger than life. She was outspoken and articulate, with liberal political views, and was not exactly svelte, weighing around 225 pounds. After becoming a member of the city's elite class when she and husband Levi struck it rich in the North Idaho silver mines, Hutton was not one to adopt the manners of high society. As a social activist and staunch suffrage leader with the benefit of all women in mind, she wanted to shake things up. Several of her high society peers didn't like what they saw in Hutton, calling her "aggressive" and "peculiar."
Two of those fellow suffragettes, Seattle-based Emma DeVoe and Cora Eaton, found Hutton's outspoken nature so abhorrent, they encouraged a rumor that she had been a whorehouse matron known as "Bootleg Mary" before making her fortune. While this claim was never proven, their apparent goal was to expel Hutton from membership in the Washington Equal Suffrage Association.
The ongoing feud between Hutton and DeVoe and Eaton was also spurred by an east-versus-west divide in Washington state's fight for the women's vote. Despite working together amicably in the early years of state suffrage work, Hutton was critical of the Seattle women's antagonistic approach to campaigning — ironic, given their accusations of aggression against Hutton.
Despite DeVoe and Eaton's attempts to tarnish her name, Hutton claimed to be the first woman to register to vote in Washington state in 1910. She was widely praised for her efforts to help women claim their right to vote.