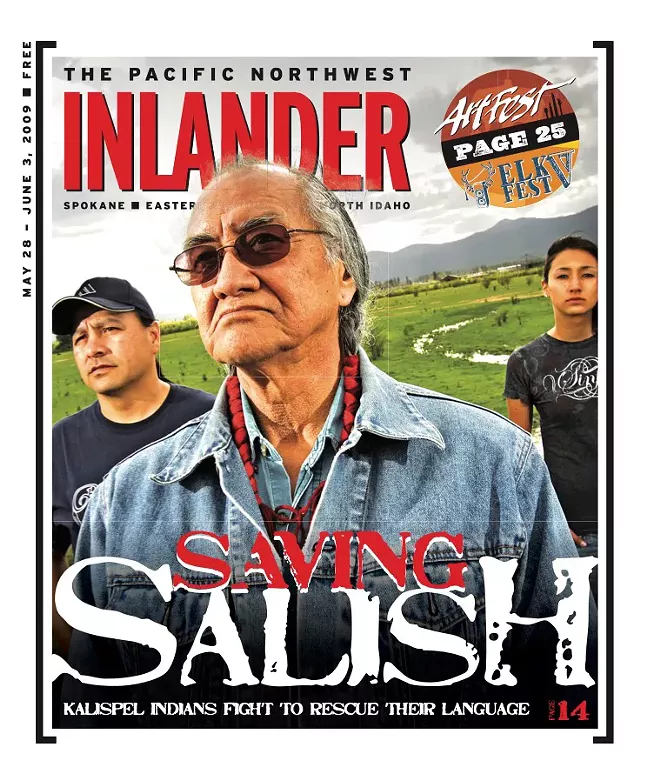 As with the current decade, the 2010s got off to a bit of a rocky start.
The global financial crisis was reverberating locally, and the pages of the Inlander were filled with stories of tough economic times. Evictions. Repo men. An uptick in people selling their own plasma. Inlander Editor Nick Deshais, then a staff writer, previewed the coming opioid crisis with a 2010 cover story on a rise in prescription painkiller overdoses.
It was also a time of social change. In Washington state, there was talk of finally legalizing same-sex marriage and recreational weed. In February 2010, the Inlander published the first article in the "INJUSTICE PROJECT," a yearlong series that explored gaps and inequities in the justice system and was written by Jacob Fries, Deshais, Leah Sottile and Kevin Taylor.
IN THE NEWS
Today, Spokane's housing market is hot. Too hot. Prices soared during the pandemic, and there simply aren't enough houses to go around. But a decade ago, Spokane had the opposite problem. The subprime mortgage crisis of 2008 hit close to home, and in a March 26, 2009, cover package called "FORECLOSED," staff writer Daniel Walters wrote that the housing market had gone from "on fire" to "just ash ash and cinders."
CULTURE BEAT
On Jan. 28, 2010, Richard Miller reported on the glitter and glam of IDAHO DRAG SHOWS. "There is no gay bar in this rural part of Idaho. The drag show is all there is," said Kathy Sprague, who organized the monthly drag shows in Moscow with her partner, Tabitha Simmons. Despite a recent resurgence in anti-LGBTQ+ sentiment and attempts to ban drag shows in Idaho, Simmons and Sprague's monthly drag shows are still going strong. The program celebrated its 28th anniversary this year.
ON THE COVER
Members of the Spokane, Kalispel, Colville, Coeur d'Alene and Moses-Columbia people have spoken the Salish language since time immemorial. But in 2009, the language was in danger of going extinct. In a May 28 cover story titled "SAVING SALISH," staffer Kevin Taylor reported on the fight to preserve the language and pass it to the next generation. "There are only four or five elders left who can talk it," JR Bluff, director of language for the Kalispel Tribe of Indians, said at the time. More than a decade later, Salish isn't dead — it's growing. Last November, the Inlander published another cover story: "es yoyotwíšm nqelixcnm" or "The Salish Resurgence." And Bluff is still at it. "Now I have 50, 60, 70 kids that can pray in the language," he said last year.
LOCAL FOLKS
On June 4, 2009, we wrote that Spokane City Council races had "entered the 21st century." The reason? Lisa Brown (who was state Senate majority leader at the time and is now running for mayor of Spokane) had just endorsed City Council candidate AMBER WALDREF by way of Facebook status update. "Waldref, some say, has a bright future waiting for her in Olympia," we wrote as Waldref faced off against Mike Fagan in the race for District 1. In the end, Waldref chose to stay in Spokane. After two terms on City Council, Waldref shifted her focus to the county and was elected to a newly created Board of County Commissioners seat last year.