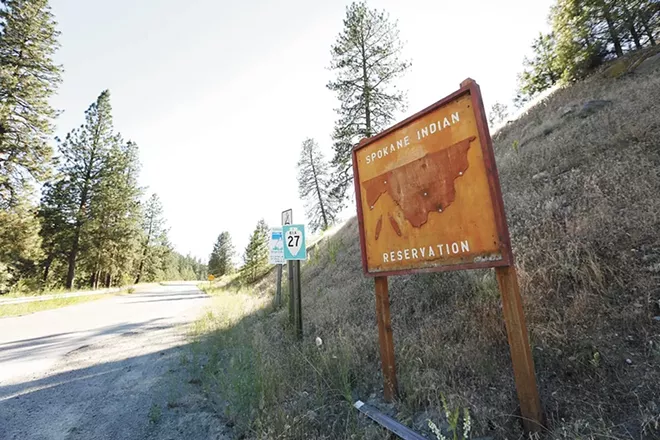 The Spokane Tribe of Indians is celebrating the passage of a bill through the U.S. Senate that would compensate the tribe for land lost after the construction of Grand Coulee Dam.
The Spokane Reservation Equitable Compensation Act passed the Senate on June 27 and now moves to the House. Sen. Maria Cantwell, who sponsored the bill with Sen. Patty Murray, cheered the passage and called on her counterparts in the House to move quickly to pass the bill through their chamber.
"Just and equitable compensation for the Spokane people is long overdue, and I'm glad my Senate colleagues agree," Cantwell said in a news release from the tribe. "I hope the House will take swift action."
After being paid just $4,700 in 1940 for the land taken for construction and operation of the dam in the 1930s and '40s, the tribe has tried for years to receive just compensation. The bill is structured similar to an agreement that was reached with the Confederated Colville Tribes in the 1990s, and would have Bonneville Power Administration make payments to the tribe each year based on its electricity sales.
In the first several years, the tribe would receive about $6 million per year, which would raise to about $8 million per year in 2030, according to an estimate from the Congressional Budget Office.
"The Spokane Tribal Business Council agrees with Sen.Cantwell that the House needs to take swift action and Congresswoman McMorris Rodgers has pledged her support of this legislation," the tribe's news release states. "The Spokane Tribe of Indians is thankful to announce that a historic 'wrong' has moved closer to closure."