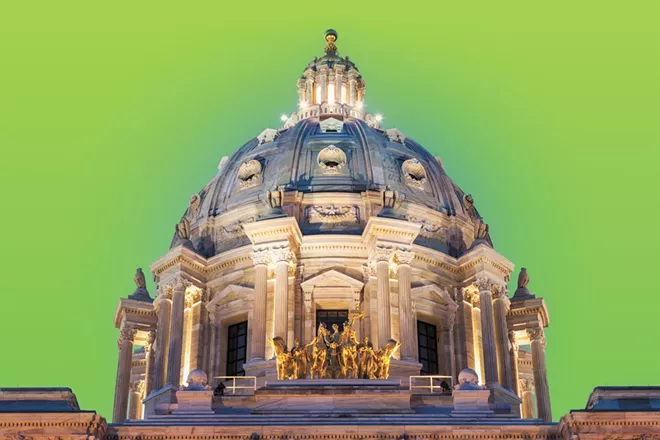 The future of recreational cannabis regulation came into clearer focus last week, with a new top state regulator for the first time since the legal market opened in Washington, and another state joining the legal club.
LCB HIRES NEW BOSS
Last week, the Washington State Liquor and Cannabis Board announced the hiring of Will Lukela as the agency's next director. Lukela's first day on the job will be July 10.
Lukela's most recent experience was with the Marijuana Enforcement Division of Colorado's Department of Finance. He has served as a deputy chief in that agency since 2018. In that role, Lukela oversaw departments such as licensing and compliance with Colorado's equivalent of the Washington LCB.
"I am very excited to join my new colleagues at the Washington State Liquor and Cannabis Board," Lukela said in a statement. "As the two pioneering states in the legalization of adult-use cannabis, Washington and Colorado face similar challenges. I will continue to build on the impressive work of the agency across all regulated industries and pledge to work collaboratively with staff and stakeholders to build their trust and support through transparency."
Lukela is replacing Rick Garza, who served as director for the past 10 years and helped guide Washington's legal market over its first decade. Garza spent 38 years working for the state, including 25 at the LCB.
LAND OF 10,000 LAKES GOES GREEN
On May 30, Gov. Tim Walz signed into law a bill that makes Minnesota the 23rd state to legalize recreational cannabis. Possession will become legal in Minnesota on Aug. 1. The state's legal market is expected to be operational within a year-and-a-half.
Like other legal states, cannabis will be legal for purchase and possession by adults 21 years and older. Unlike in Washington, Minnesota will allow a dual public-private marketplace. Like in Washington, individuals can apply for a license to operate a cannabis business. Cities and counties can also operate their own government-operated dispensaries.
A novel aspect of the Minnesota law is that it will allow for events to apply for on-site cannabis consumption permits. Another difference between Minnesota's law and Washington's is that Minnesota will allow for cannabis delivery, which is an increasingly common feature of legal markets around the country. ♦