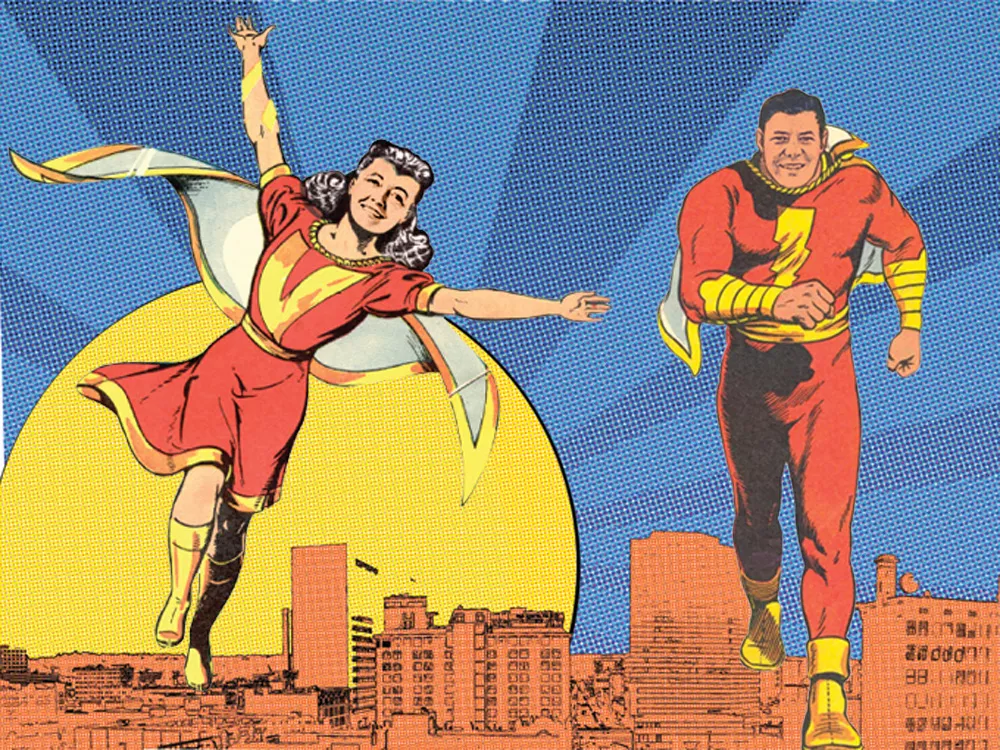 Like a shadow in the night, the possible re-election of a Spokane mayor has slinked upon us with little warning. Gone are the horrors of recalling a mayor and appointing a successor for less than two years. Left behind are the swapping of city governments and the accusations of conspiracy at City Hall.
Election 2011
These are the days of incumbency and challenge.
The heroes who face each other for power at City Hall are not sworn enemies but recent nemeses, who have found their battlegrounds riddled with discussions of leadership and water rates, police accountability and partisanship.
The differences between the two are as stark as a shadow cast by the moon. Only one can remain.
The Verner-able Incumbent
(aka Mary Verner)
Super power: Peacemaking. Verner's four years have been largely quiet and peaceful ones for Spokane — especially considering the tumultuous years beforehand, which were marked with intense acrimony at City Hall, and allegations of conspiracy and corruption.
Origin Story: As a young woman, Verner, now 55, dived from planes. Originally hailing from the South, she has lived in many places, from North Carolina to Hawaii. As a young adult, she moved to the Virgin Islands, where she lived off-and-on for more than a decade. Her first government job was in the environmental protection division for the Virgin Islands government. After the Category 5 Hurricane Hugo struck, she left the islands and got a master's degree from Yale's School of Forestry and Environmental Studies.
In 1992, at the age of 36, she got a job with the Spokane Tribe to create its natural resources department. In 1999, she got a law degree from Gonzaga, and three years later she was the executive director of Upper Columbia United Tribes. When a vacancy appeared on the Spokane City Council in 2004, she was appointed to fill it. Three years later — and after a successful battle against then-Mayor Dennis Hession — she was mayor.
Utility Belt: While Verner campaigned as a reformer in 2007, this time around she's styled herself as a steady force in uncertain times.
And, if her big win during the primary is any indication, this message is working. She points to her ability to balance the city's budget during a recession without shedding city services or losing a lot of employees. She's been insistent on raising utility rates to match the "long-term financial interest of the utilities," casting it as a time to "pay the piper" for irresponsible decision-making by previous city leaders. She even raised rates this year — a political no-no for most candidates during an election year. She tells citizens that the city's budget — which she crafted — is a "grim picture … a very grim, very tight, dismal budget."
But where Verner says she's strongest is in her ability to work with others. Her biggest achievement in this regard is the annexation of the West Plains; at 10 square miles, it is the largest land acquisition by Spokane in more than a century. And, notably, it was done with the blessing of county leaders, who will lose a healthy revenue stream in already-meager times.
Weakness: After four years in office, the city has been unable to resolve the Otto Zehm case, which has led to larger questions of police misconduct and accountability. She's received criticism from all quarters on this issue — from her opponent to longtime Democrat Tom Keefe and the Center for Justice. If anything loses this election for Verner, it could be this.
Captain Condor
(aka David Condon)
Super power: Re-invention. From coffee shop owner to soldier to political aide, Condon has shifted between many identities as an adult. His latest attempt is to become an elected official and lead a city.
Origin Story: Condon, 37, was like many normal boys growing up in Spokane — son of a dentist, attended Gonzaga Prep. But after graduating from Boston College, he packed his duffel bag for Hawaii. Rumors have swirled that he surfed all day, or played in a reggae cover band — but the truth is much less idyllic. Condon was training in the art of warfare. As company commander of a combat support hospital, he was in Turkey during the beginning of the Iraq War, though he never saw combat.
In 2005, his political acumen was sharpened when U.S. Rep. Cathy McMorris Rodgers, R-Wash., chose him to be her top aide in Eastern Washington, running her offices in Spokane, Colville and Walla Walla. Three years later, he took over administrative duties for her offices in the nation's capital, in addition to his duties back home. But his taste for politics was not sated.
Utility Belt: As a newcomer to city politics, Condon is not saddled with any past policy decisions. But he has made clear that he is very different than Mary Verner — most notably on how she's dealt with the Otto Zehm case. He's said that she's "slowed the course of justice" with her "mismanagement of the case." Though he is unclear on what he'd do differently, he says he would "show leadership" and not look at the case as a lawyer, as he says Verner has.
Since launching his campaign, Condon has also taken aim at Verner for raising water rates. When he first beat this drum, not much attention was paid to it. But after the summer's bills came, some rate-payers saw Condon's point of view. Even though a majority of people received lower water bills, the backlash spurred City Council President Joe Shogan, who endorsed Verner, to re-open the debate on water rates.
Finally, Condon's main criticism of Verner is what he calls her lack of leadership. On the campaign trail, he has shown his differences with the soft-spoken Verner by loudly berating the city's "bureaucracy," and calling for the dismissal of one high-profile assistant city attorney, Rocky Treppiedi.
Weakness: His Republican roots. For years, he worked for McMorris Rodgers, who is wildly popular in her large congressional district, but not so much within Spokane city limits. On his signs, and in debates, Condon emphasizes that he is "nonpartisan." But with his past, many have trouble taking this on faith.