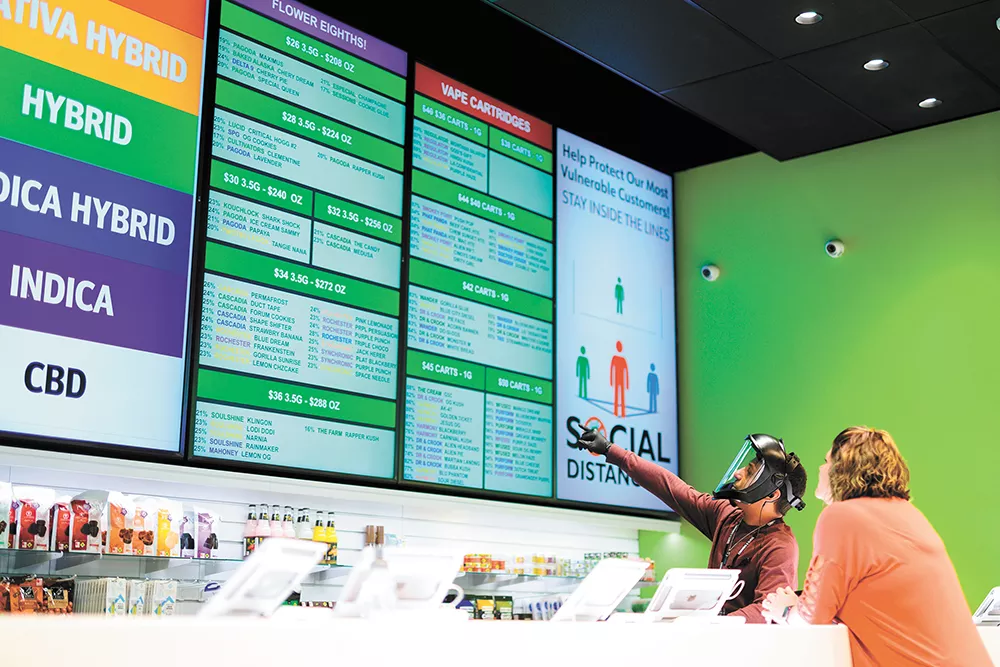 People's habits have been changing in the wake of the coronavirus pandemic, which has proven to pose a threat to not just health, but financial stability as well. Maybe you've cut back on your trips to the grocery store in an effort to avoid others. Or perhaps uncertainty about income has you clipping coupons.
Little changes like those help flatten the curve for us all while providing a sense of security for ourselves. We can apply them to our cannabis habits as well.
If you've been to a dispensary lately, you've no doubt seen some of the obvious changes that have been made on the business side of things. Budtenders now wear masks and floors are taped off in six-foot sections. Those aren't the only things that are helping consumers navigate the world of cannabis in the time of coronavirus, though.
From distance to discounts, there are more ways than ever to responsibly purchase cannabis.
Online ordering is perhaps the cannabis industry's greatest tool to help combat the spread of coronavirus. Cannabis website Leafly maintains a thorough and regularly updated menu for most dispensaries around town, from which you can place a pick-up order for almost every product available. This allows customers to browse products virtually rather than in person, lessening the amount of time spent around budtenders and fellow customers.
"Right now we have a big focus on keeping our customers healthy," says Austin Hicks, purchasing admin at Cannabis & Glass. "We're getting people out [of the store] within minutes."
It's not just about convenience or safety, though. Many stores are incentivizing online ordering with discounts, helping protect both the health and wealth of the customer.
For Cannabis & Glass and Smokane, that has meant instituting a 10 percent discount for online orders for at least the duration of the crisis. At Lucky Leaf it's a 25 percent discount, but only if you spend $25 or more.
Don't overlook dispensaries just because they aren't currently offering an online discount, though, especially if you're concerned about keeping money in your bank account. Take Cinder, for example, which has no online discount. Every day of the week they put a specific category of items on sale with at least a 15 percent discount. The "wax Wednesday" deal on concentrates packs a stronger punch with a 25 percent discount.
Some of these deals are new, brought on by coronavirus, while others are long-running. Regardless, they're more important and helpful than ever. ♦