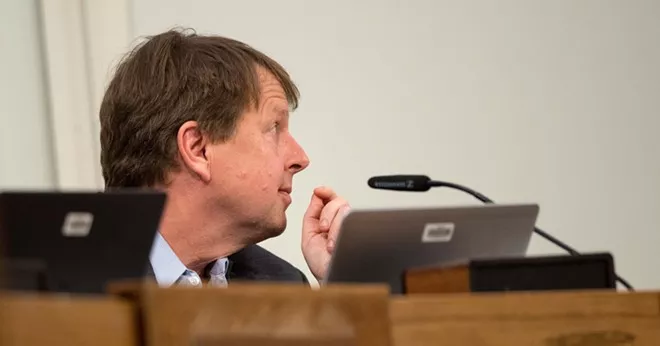 ON INLANDER.COM

NATION:
House Republican lawmakers have drafted a
123-page document
defending President Donald Trump's decision to pressure Ukraine to investigate a political rival, arguing that it was motivated by "valid" concerns about possible corruption involving Americans and not by political self-interest.
SPORTS:
The Gonzaga Bulldogs
stumbled
in the Battle 4 Atlantis last week in the Bahamas.
IN OTHER NEWS...
Mandated transparency

A federal appeals court ruled Tuesday that Deutsche Bank must turn over detailed documents relating to President Trump to congressional committees. The case will likely be appealed to the U.S. Supreme Court. (
New York Times
)
Mass DNA collection

The Chinese government is collecting blood samples from detained Muslims in an effort to use a person's DNA to generate an image of their face. Critics worry that the initiative will be used to aid the government in crackdowns on dissent. (
New York Times
)
Poor results

The performance of American teenagers in math and reading has been stagnant since 2000, despite efforts to raise standards, according to a the latest results of a rigorous international exam. (
New York Times
)
Landlord backlash
The Spokane City Council delayed action on an ordinance that would require landlords to pay relocation assistance when they substantially increase rent until march after outcry from landlords. (
Spokesman-Review
)
Done deal
The Spokane County Board of Commissioners approved a $675 million budget on Monday. (
Spokesman-Review
)