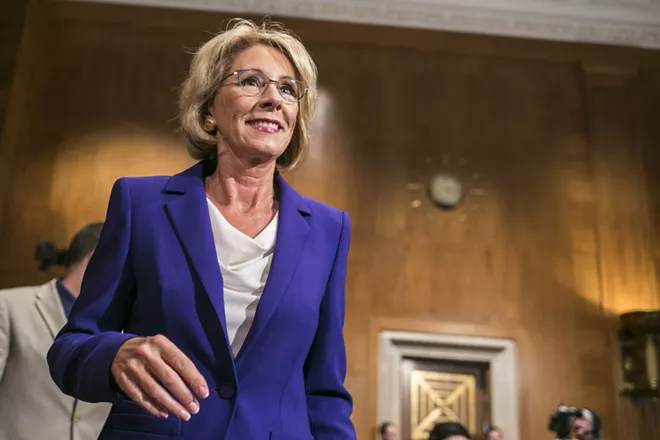 By STEPHANIE SAUL
© 2017 New York Times News Service
Reversing a key part of government policy on campus sexual assault, Education Secretary Betsy DeVos on Friday issued new temporary rules that could give accused students greater protection against campus rape and sexual misconduct claims.
DeVos said that colleges may now use a higher standard of evidence before finding students responsible for sexual assault, a decision that can lead to discipline and even expulsion.
The change, the latest in a widespread rollback of Obama-era rules by President Donald Trump's administration, had been long sought by advocates of accused students, mostly men, who had complained that campus judicial processes had become heavily biased in favor of female accusers.
The rules, a sharp break from the Obama administration's directives, will permit colleges and universities to raise their evidence requirements to a "clear and convincing standard" of proof. The Obama administration had demanded colleges use a lower "preponderance of evidence" standard.
The interim rules permit colleges to maintain the preponderance standard if they so choose, but the change suggests DeVos wants colleges to consider adopting the higher standard, if not actually forcing them to do so. The rules will remain in effect while the Education Department seeks public comment on a permanent set of rules.
It was not immediately clear how many colleges will embrace the new higher standard and how many will stick with the requirement that sexual misconduct be proven by a "preponderance of the evidence," meaning that sexual misconduct is proven if more than 50 percent of the evidence points to guilt.