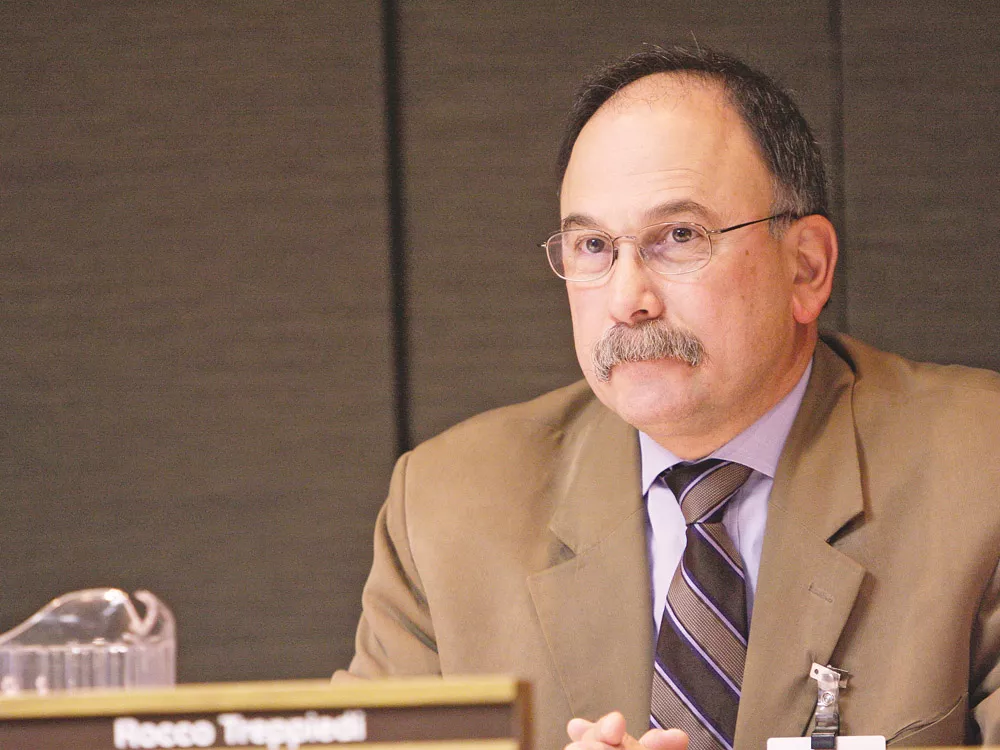 Notice of Rocky Treppiedi's dismissal came in the form of a brief statement from the city on Monday morning, and an assurance that that was all they were going to say about the end of his 30-year career.
It was a quiet end for Treppiedi, whose actions in court and City Hall got called out by federal prosecutors and whose job, in the last election, became an albatross for former Mayor Mary Verner.
Four months and 16 days into the term of Mayor David Condon, city spokeswoman Marlene Feist released the following statement:
"Since you have all been following this issue very closely over the last several months, I am writing to tell you that City Attorney Nancy Isserlis has determined that Assistant City Attorney Rocky Treppiedi will no longer be employed by the City of Spokane."
She added: "We will make no other statement on this matter."
Treppiedi had been accused by federal prosecutors of tampering with the investigation into the case of Otto Zehm, who died after a 2006 confrontation with Spokane police officers. Condon, while running for office, stated that he believed Verner should fire Treppiedi immediately.
She didn't. And neither did he, but the release included a quote from the mayor supporting Isserlis's decision. Isserlis did not return a call for comment.
Despite all the scrutiny of his actions, Treppiedi was known as an effective litigator with a reputation as an unwavering crusader for his clients, who, during his time as police advisor, were often cops.
"I think Rocky is a tenacious advocate for what he thinks his clients interests are. My understanding is basically his clients changed what their interests were," says Breean Beggs, an attorney who is representing the Zehm family in their suit against the city (which is going into mediation) and to whom Treppiedi once sent a letter telling him to stay away from the city's elected officials.
Indeed, Treppiedi was busy until the day he was fired.
Last Friday, Treppiedi was in court arguing against Beggs in another case, in which Beggs is suing the department on behalf of a man who claims police are liable for injuries he suffered from a police dog bite.
That was just one of the cases Treppiedi was on. According to documents received under a public-records request filed by The Inlander in March, Treppiedi was litigating suits in county and federal courts as well as handling a number of police department administrative hearings.
Now that Treppiedi is gone, Isserlis will have to assign someone else to take over those cases, Feist says.
City Council President Ben Stuckart, who followed the entire Zehm saga and Treppiedi's involvement since before he was elected last year, says the attorney's departure will be a step toward restoring the public's trust in the police.
"I think it was a necessary step," Stuckart says.