ON INLANDER.COM

NEWS:
An appeals court held that an
in-stream flow rule for the Spokane River is arbitrary and capricious
, and the state Department of Ecology needed to take uses such as recreation on the river into account when setting the minimum standard for how much water should be flowing.
FOOD:
In Coeur d'Alene's Crown & Thistle pub,
British pub fans have a new place to go
that's been carefully styled to look like the original thing.
IN OTHER NEWS...

President Trump meets with Kim Jong-un in demilitarized zone
After President Trump met with North Korean leader Kim Jong-un this weekend, the
New York Times
reports Trump's administration is
considering a nuclear deal that would potentially freeze the existing arsenal
as is instead of require denuclearization.
New Washington gun laws take effect, still facing backlash
Whether or not sheriffs will enforce them, new gun regulations in Washington including safe storage requirements and raising the legal age to purchase a semi-automatic rifle to 21
take effect this month
, the
Seattle Times
reports.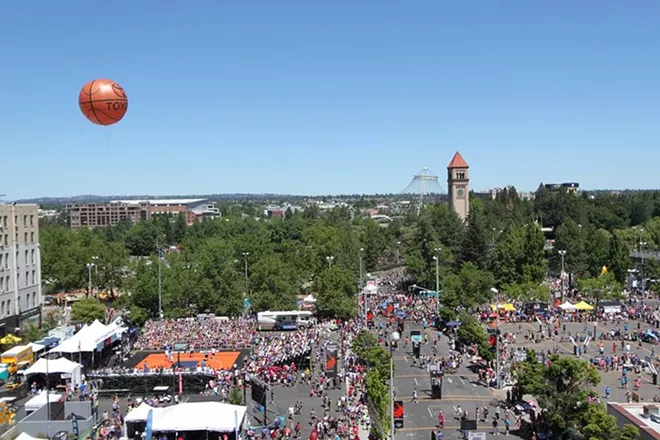 Hooptown downtown
On Saturday,
MultiCare presented Hoopfest with a $1 million check, which is expected to pay for new basketball courts
to be built in Riverfront Park, the
Spokesman
reports.
Rypien arrested on suspicion of domestic violence
Former football star Mark
Rypien was arrested Sunday night on suspicion of domestic violence
, the
Spokesman
reports.