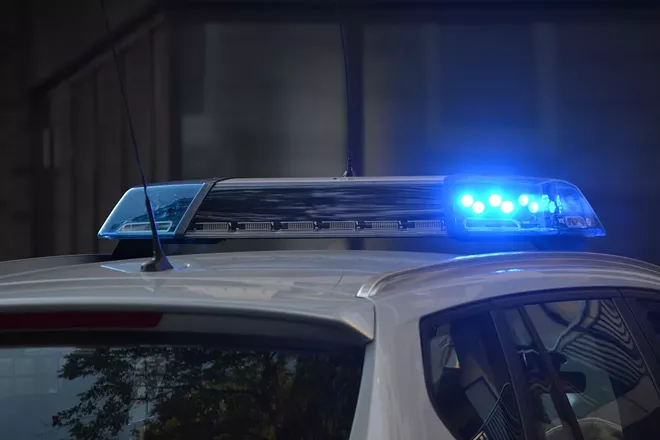 By Neal E. Boudette
Over the past two months, law-enforcement agencies around the country have increasingly found themselves transporting people infected with the coronavirus, and facing the challenge of how to quickly and effectively sanitize their vehicles.

"We've been doing it by hand, wiping down the seats and interior with 70% alcohol and water," said Robert Martinez, deputy commissioner for support services at the New York Police Department. "But with the virus, you can't see it, so you don't know if you're getting every surface and every nook and cranny."
Now Ford Motor, a major supplier of police cruisers, has come up with an answer. The carmaker has developed a software update that can raise the interior temperature to 133 degrees Fahrenheit for 15 minutes, which it says is enough to eliminate the virus.
The New York Police Department, with about 9,000 vehicles, mostly from Ford, is one of several agencies adopting the feature.
Martinez said that it would take time to install software updates on all the Ford vehicles in the New York police fleet, but that the method seemed promising.
"This is a pretty comprehensive, sure way of knowing that you killed the virus, or even bedbugs or other things," he said.
The feature is available on the Ford Police Interceptor SUVs for the 2013 to 2019 model years. Some 176,000 of those vehicles were sold, making it one of the top models used by law enforcement.
To be sure this approach would be effective, Ford turned to Ohio State University, where researchers examined the ability of high heat to destroy viruses in vehicles. The researchers performed tests using a coronavirus similar to the strain that has caused more than 100,000 deaths in the United States, said Jesse Kwiek, an associate professor of microbiology at Ohio State.
A solution containing the virus was spread on the carpet, plastics and other materials used for the interiors of Ford's police vehicles, and those parts were heated to 120 degrees for 15 minutes, Kwiek said.
At that temperature, the study concluded, the protein that is a crucial component of the virus' structure unravels.