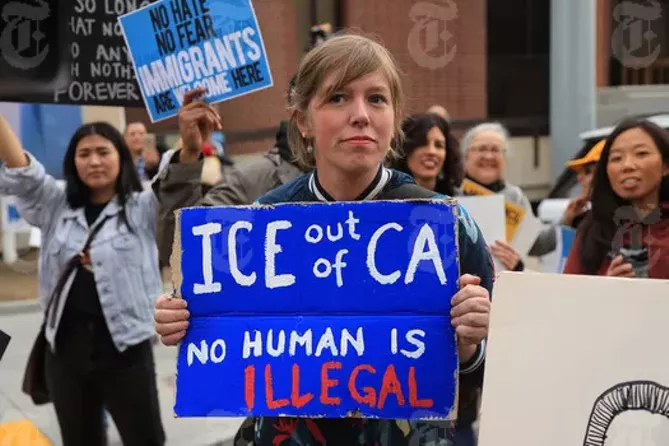 By Thomas Fuller and Vivian Yee
© 2018 New York Times News Service
W
arning that California's liberal politicians were endangering the state's citizens and obstructing federal law, Attorney General Jeff Sessions announced Wednesday that the Trump administration was suing the state over laws designed to make it more difficult for federal immigration agents to operate there.
Speaking before a crowd of more than 200 California law enforcement officials in a Sacramento hotel ballroom Wednesday morning, Sessions described the state's so-called sanctuary laws as a radical maneuver that would threaten public safety and throw open the nation's borders to even more illegal immigration.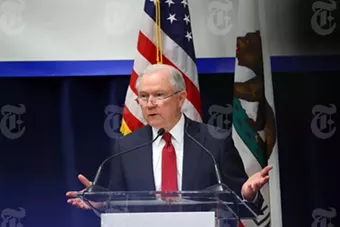 Immigration law "is in the books, and its purposes are clear and just. There is no nullification, there is no secession. Federal law is the supreme law of the land," said Sessions, one of the Trump administration's most adamant immigration restrictionists. "But California, we have a problem. A series of actions and events have occurred here that directly and adversely impact the work of our federal officers."
The lawsuit, which the Justice Department disclosed Tuesday in advance of Sessions' speech, was the culmination of a clash both the Trump administration and California have been heading toward for more than a year, with each antagonist reaping political profit from the battle. The Trump administration has sought to demonstrate that it will not tolerate noncompliance with federal immigration enforcement; California's top officials, self-proclaimed leaders of the anti-Trump resistance, have pushed the state to cooperate with Immigration and Customs Enforcement as little as possible.
Even as Sessions spoke, that opposition was making itself heard. Outside the hotel where Sessions was speaking, several hundred protesters marched, holding signs saying "Go Home Jeff" and "Crush ICE" and chanting, "What do we want? Sessions out!"
Shortly after Sessions' speech, Gov. Jerry Brown and the state's attorney general, Xavier Becerra, both Democrats, appeared together in Sacramento.
"This is basically going to war against the state of California," Brown said. "This is pure red meat for the base."
The lawsuit, filed Tuesday evening in U.S. District Court in Sacramento, is the first Sessions' Justice Department has filed against a local or state government over its immigration policies.