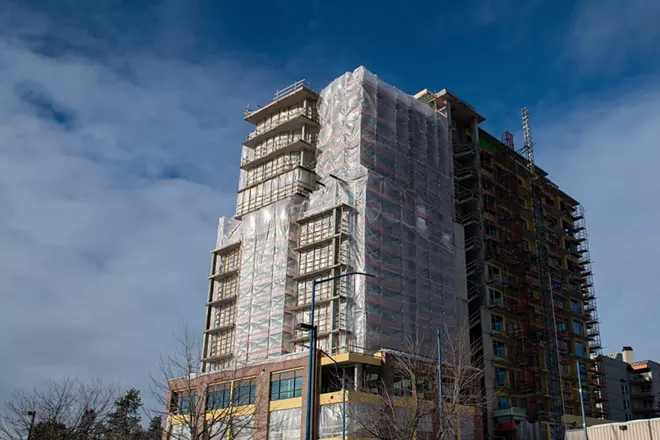 K
ootenai County voters rejected a $50 million open space bond
that would have enabled the county to purchase land to prevent it from being developed in favor of recreational opportunities.
The measure, which would have required a two-thirds majority to pass, was defeated with about 53% of voters saying "no" on Tuesday, Nov. 7.
The county commission pitched the bond — which would have been paid back over 20 years — in an effort to offer options to curtail impacts from growth, protect the region's aquifer, and pay for more parks and trails, particularly on the Rathdrum Prairie.
The owner of a $500,000 home (taxable on $375,000 after the homeowner's exemption) would have seen a tax increase of about $30 next year if it had passed.
Kootenai County Commissioner Bruce Mattare, who spoke to community groups about the bond in the lead up to the election, thinks that a lot of people may not have been aware of the request until Election Day.
"From just a simple communication perspective, now people are aware of it because they've seen it on the ballot," Mattare says. "That actually is like an ice breaker in a sense."
He'd like to keep the door open to putting the issue before voters again once they've had the chance to learn more about it.
Kootenai County saw an estimated 7% population increase from the time of the 2020 census to 2022. Looking back even farther, since 2010 the county population has grown by 32.5%.
Mattare says there are "no free rides" when it comes to growth.
"You're gonna pay for it through sitting in more traffic, standing in longer lines, or a few extra dollars to buy open space and keep it so that it never gets developed," he says. "Idaho is a very pro-property rights state, so stopping growth, and making growth pay for itself, is much easier said than done."
He says that if the county continues to grow the way it has, "the demands for bigger and more expensive government will continue."
"This is something that could keep that growth in government services in check as well," Mattare says.