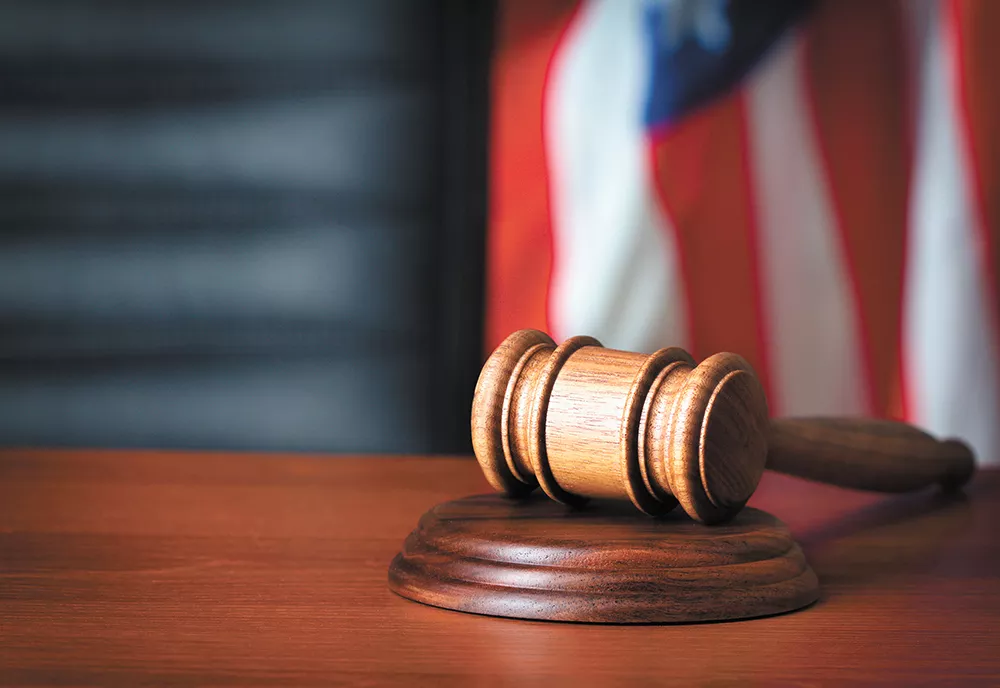 Antonio Cook is surrounded by faces that don't look like his. Of all the people in the courtroom — the judge, the prosecutor, potential jurors and his own attorney — only one, Juror No. 15, is black like him.
But then, the Spokane County prosecutor handling the case dismisses Juror No. 15, using the power of the "peremptory challenge," a rule that allows lawyers for both sides to eliminate potential jurors without an explanation. For centuries, prosecutors have used this rule to stack the deck against people accused of crimes.
In the landmark 1986 U.S. Supreme Court case Batson v. Kentucky, the court ruled that it's unconstitutional to exclude a juror based on race and established a three-step test to make jury selection a more just process. Thus far, what's now known as the "Batson test" has almost completely failed, judges and legal scholars say. And discrimination has festered.
"Unless you're a complete idiot, there's no reason you should get hung up by Batson," says Salvador Mungia, a Tacoma attorney who had a hand in writing the ACLU of Washington's proposed revisions for jury selection. "The bottom line is, Batson doesn't work. People are being prevented from serving on juries simply because of the color of their skin."
Studies have found that prosecutors throughout the country use peremptory challenges to eliminate black jurors two to three times as often as people of other races. In Washington state, appeals courts have vacated only two convictions based on the "Batson test," according to state Supreme Court documents.
The Spokane case, while not an especially egregious example, offers a window into attempts in Washington state to rid jury selection of prejudice.
This year, the state Supreme Court tried to sharpen the "Batson test" for Washington state courts, though some argue the court did not go far enough.
Still, the new rules gave Cook's attorney, Jeremy Schmidt, a stronger case to cry foul when Juror No. 15 was sent home earlier this month.
Spokane Superior Court Judge Julie McKay called a mistrial — a rarity in these cases — though she stopped short of ruling that the prosecutor was racially biased.
Both Judge McKay and the prosecutor, Preston McCollam, declined to comment for this article because the case against Cook is still pending.
Schmidt emphasizes that he does not believe the prosecutor is racist, but he says he had an ethical duty to raise the issue. By doing so, Schmidt forced a difficult conversation about implicit racial discrimination.
"There's nothing that flies against our justice system as much as racism," Schmidt says. "We have this idea of due process and of looking at an individual based on the evidence and not anyone's preconceived notions."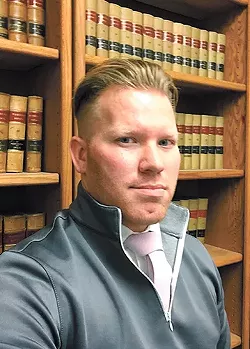 In 1982, a Louisville, Kentucky, man by the name of James Batson was accused of a burglary he says he didn't commit. The first trial ended in a hung jury. The only holdout, Batson recently recounted on the podcast More Perfect, was a black woman, who believed he was innocent. She told him as much after the trial, he says on the podcast.
During the second trial, the prosecutor used "peremptory challenges" to eliminate all four black people from the jury pool.
He was then convicted by the all-white jury and sentenced to 20 years in prison. But in 1986, the U.S. Supreme Court vacated Batson's conviction, and established the three-step "Batson test" to protect against racial discrimination in the future.
The test works like this: First a lawyer for one side must show the judge that, at first blush, a "peremptory challenge" looks to be racially motivated. Typically, that has meant showing a pattern of racial discrimination. The dismissal of a single juror wouldn't necessarily cut it. (The state Supreme Court's ruling this year changes that; now, if a lawyer dismisses the only juror of a particular racial group, you automatically move on to the second step.)
Next, the other side must provide a "race-neutral" explanation for why a particular juror could not be impartial. In the past, those reasons have included distrust of law enforcement, living in a high-crime neighborhood, having a child outside of marriage and speaking English as a second language. One U.S. Supreme Court decision from 1995 even said it was OK for judges to accept "silly or superstitious" reasons, such as "curly, unkempt hair," and "a mustache and goatee type beard."
Finally, it's up to the judge to decide whether the lawyer intentionally discriminated based on race. This final step essentially requires a judge to call the lawyer a racist or sexist.
"That is a fundamental flaw in the Batson standard," says Mungia, the Tacoma attorney. "For me to make the challenge, I have to say the lawyer struck a juror for a discriminatory purpose, and then to sustain my challenge, the judge has to be the bad guy and find a discriminatory purpose. That's a very harsh thing to find."
When the U.S. Supreme Court first created the three-step test, then-Justice Thurgood Marshall warned that it would not be strong enough to root out explicit, much less implicit, bias.
Marshall argued that the "peremptory challenge" should be eliminated. Current U.S. Supreme Court Justice Stephen Breyer, and Washington State justices Steven Gonzalez and Mary Yu have since joined in that thinking.
Within months of the 1986 decision, lawyers began learning how to pass the "Batson test." One infamous lesson from a prosecutor in Philadelphia still lives on YouTube.
During an hourlong lecture, Jack McMahon stands in front of a room full of young prosecutors. He instructs them to ask more questions of black people during jury selection "so it gives you more ammunition to make an articulable reason as to why you're striking them not for race."
Since 1986, courts have expanded the "Batson test" to include discrimination based on sex, ethnicity and, in some states, sexual orientation. But peremptory challenges are still the rule, and the American justice system is still reckoning with them.
Studies have shown that even one black juror can make a difference. Research from Duke University in 2012 found that all-white juries convict black defendants 16 percent more often than white defendants. The study drawing from 700 felony trials over 10 years in Florida concluded that adding even one black juror eliminates that gap.
In court, McCollam, the prosecutor in the Spokane case, cited one conversation with Juror No. 15, as well as the man's reaction to answers from other jurors, as reasons for dismissing him.
The prosecutor noted that Juror No. 15 said "eyewitnesses get it wrong," according to a transcript of the hearing.
"I didn't feel like that was an actual answer to the questions that were posed or gave anything meaningful to the discussion, and I didn't choose to follow up on it at that time," McCollam told the judge.
McCollam also recalled that Juror No. 15 "appeared to be nodding in assent" as another juror described the anxiety invoked when stopped by police.
Typically, a mistrial in these cases requires the judge to determine that the lawyer dismissed a juror based on race. Although Judge McKay did declare a mistrial in the case against Cook — he's been charged with felony witness tampering — she stopped short of calling McCollam racially biased because there was not enough information in the record to do so, says Schmidt, the defense attorney.
Rather, Schmidt says, the judge ruled in an "abundance of caution," and in light of this year's state Supreme Court decision.
"We need these types of actions to take place, as far as calling a mistrial," says Mungia, the Tacoma attorney. "It's saying that we're going to make sure we're not infecting the outcome of a trial."
This year, Mungia helped write the ACLU of Washington's suggested changes to jury selection rules. The proposal would eliminate the requirement that judges call a lawyer racially biased. Instead, judges should decide from the perspective of an "objective observer," according to the proposed rules.
The ACLU's proposal also suggests that previous interaction with the police, living in "high-crime" neighborhoods, receiving welfare benefits and speaking English as a second language, should not be accepted as "race-neutral" reasons for excusing jurors, as they have been in the past.
The Washington Association of Prosecuting Attorneys opposes those suggestions, saying in part that they're "slanted to require the State to seat jurors who are biased against the State's witness," according to a letter from the association.
For years, the Washington State Supreme Court has been vocal about the threat peremptory challenges pose. Thus far, two state Supreme Court justices have said they must go.
"The time has come to abolish peremptory challenges," Justice Gonzalez writes in a 2013 opinion. "The use of this procedure propagates racial discrimination, contributes to the historical and ongoing underrepresentation of minority groups on juries."
Despite growing support, Mungia and other attorneys believe they serve an essential purpose.
By eliminating peremptory challenges, the power to decide who sits on the jury shifts from the defendant to the judge. The only other way to remove a juror is with a "for-cause challenge," where a judge decides if a juror can be impartial.
"Peremptory challenges allow both sides to get rid of the extreme people on either end of the spectrum, who may be biased, but not in a way that would get them off the jury panel," Mungia says. "They allow your clients to have some say in the 12 people who are deciding their fate. We should continue that purpose, but not at the expense of keeping people from serving because of race or ethnicity." ♦