In 30 battering seconds, they're targeted for backing from unions, support from the Spokane Tribe, tax votes and property crime increases.
"Spokane can't afford a council bought and paid for by outside special interests," a deep voice says over photos of Spokane City Councilman Jon Snyder and candidate Candace Mumm.
The ads, airing on local TV and paid for in part by a political action committee for which Mayor David Condon helps fundraise, are the latest in what has become a fiercely contentious campaign season for two seats on the Spokane City Council.
In response to the ads, Snyder's campaign manager told supporters "serial killers get better treatment on TV." Mumm chided her opponent, Michael Cannon, saying he should call for the ads to be taken off the air. Meanwhile, he's continued to criticize her union support and called her "ill-prepared" and "wishy-washy."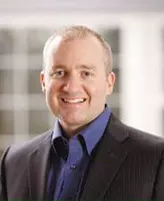 The race between Cannon and Mumm for the 3rd District and another, where Snyder is defending against a challenge from John Ahern, are attracting big-name money and attention. That's because, while nonpartisan, they have the potential to shift the balance of the council from the current 4-3 conservative majority. In the last year the group has voted 4-3 on significant issues, like the 2013 budget and reorganization of the city's police and fire departments that created more positions exempt from civil service. Candidates say voters' choices next month — for conservative candidates backed by the mayor or liberals supported by Council President Ben Stuckart — will set the council's tone for the years to come.
Cannon and Mumm have raised more than $130,000 between them as they vie for the seat representing northwest Spokane being vacated by conservative Nancy McLaughlin. Cannon, who sat on Condon's transition team, now works as a manager at Bank of America Merchant Services and chairs the city's Housing and Human Services Board. Mumm, a former financial advisor, TV reporter and city Plan Commission member, is now CEO of a housing development company. She worked as a spokeswoman for former Mayor Mary Verner when Condon challenged her and for Democrat Rich Cowan, who lost a bid against U.S. Rep. Cathy McMorris Rodgers last year.
Since the start of the campaign, Cannon and Mumm have said improving public safety will be the biggest issue facing the city in the coming years. But both say they're generally happy with the mayor's 2014 budget, which proposes hiring 25 new police officers and renewing services at fire station No. 9 on the South Hill. Mumm says she's still worried that long emergency response times in north Spokane are causing insurance costs to increase, demonstrating a need for improved service in fast growing areas like Five Mile. She says she wants to learn more about the mayor's fire task force, which released its final report in August, but doesn't yet have ideas for paying for improved service.
Cannon says he's unsure about the mayor's proposal to take a 2 percent property tax increase because he wants more information about how it would be spent. (The city can increase property taxes 1 percent each year, but since it didn't do so last year, it can now increase them by 2 percent.) Condon has said he wants to direct property tax increases at capital spending, most immediately for new police cars. Even with that information, Cannon is unsure.
"The citizen posture is, 'Convince us 2 percent is necessary,'" he says. "I'm not convinced either way."
Mumm says she supports taking the 1 percent increase, but if she was on the council she would push for it to be spent on more officers than the mayor's proposed 25, instead of on equipment.
Both say they supported the council's recent votes aimed at the downtown core, but split on the question of strengthening the city's sit-lie law. The set of new and amended ordinances the council passed prohibit unruly conduct at the STA Plaza, skateboarding on sidewalks and having vehicle prowling tools. The sit-lie ordinance amendment, postponed because of constitutional concerns, would extend the hours of the city's current sit-lie ordinance to outlaw sitting or lying on downtown sidewalks except between 3 and 6 am. Some have worried the move could effectively outlaw homelessness.
Cannon says he supports the change as a way to "decrease criminal activity downtown" and believes police would try to get homeless people access to services before arresting them under the ordinance. Mumm says she's worried about the scope of expanding the ordinance, pointing first to the non-homeless population.
"If we're sitting there getting ready to watch the Lilac Parade, does it apply to us?" she says. "It's a fairness issue."
(The ordinance, as on the books now and under the proposed changes, excludes people "participating in or attending a parade, festival, performance, rally, demonstration, meeting or similar event.")
The two differ again on a trend at City Hall toward creating more exempt employee positions — those appointed by the mayor instead of hired through the civil service testing process. This year, the council has approved such changes in the police, fire and parks departments.
Cannon says he believes allowing department heads to have more power to hire and fire small numbers of top employees brings flexibility and efficiency. Mumm says the "protections [of civil service] outweigh the lack of flexibility."
"When the public dollars are at stake and the public trust, it's important to have the public involved through the Civil Service Commission," which oversees the civil service process, she says.
Recent moves around the Office of Police Ombudsman and a contract with the Spokane Police Guild have brought the question of police oversight back to the forefront. After the city announced it had reached a tentative agreement with the guild, the council held off on a proposal from Councilman Steve Salvatori that would have given the ombudsman independent investigative powers, which local voters supported in a city charter amendment in February. Instead, the council amended Salvatori's ordinance to only establish an ombudsman commission, saying they'll discuss further authority once the agreement is approved by the guild and becomes public. While the timeline is unclear, there's a chance that could happen after new councilmembers are seated.
Mumm and Cannon both acknowledge they weren't armed with the same information about the agreement the council had when it voted, but Cannon calls the vote to amend Salvatori's ordinance "perplexing and disappointing" and says he would have voted to pass the original ordinance. Mumm says she doesn't know how she would have voted on that. Both say they support independent investigative authority for the ombudsman and would vote against a police contract that doesn't include such authority. Cannon criticized Mumm on this issue after she was asked at a KSPS debate whether she would approve a contract without independent investigations and didn't respond definitively.
He's also gone after her for taking campaign contributions from the Spokane Tribe, despite saying she has no position on the tribe's controversial casino project near Fairchild Air Force Base. Mumm says she doesn't believe the issue is city business.
"This is going to be something decided at the state and county level," Mumm says. "I support Fairchild, but this is not a city issue."
In the District 2 race, Ahern's name recognition from a decade in the state House of Representatives has secured him nearly $23,000 in campaign contributions, including from the House Republican Organizational Committee and the Republican Party of Spokane. During his time in Olympia, Ahern sponsored bills that strengthened anti-drunk-driving laws and funded a veterans' home in Eastern Washington in 2001. He also was outspoken against same-sex marriage and abortion. (Once, while in the Legislature, he asked a group of Spokane high school students lobbying for Planned Parenthood, "How many unborn babies have you guys killed in the last year?") Now, he says, that time in the Legislature can serve Spokane.
"I've made some real good friends, both Republicans and Democrats," says Ahern, 78. "I could be an adjunct lobbyist at no charge to the city."
Snyder, who unsuccessfully ran for a seat in the state House last year, is a first-term councilmember who emphasizes his focus on public transportation and making the city more pedestrian- and bike-friendly. He supports Spokane Transit Authority's 20-year plan and a 2015 ballot measure to fund it. He acknowledges that he and Ahern agree on many issues, but says he has more energy for the job.
"This is a hard job. This is a bigger than a full-time job masquerading as a part-time job," says Snyder, 44. "It takes time and effort and energy and hours to do it effectively. You need to be able to listen to folks. My opponent thinks this whole race is about ideology."
While Snyder voted against adding more positions in the police, fire and parks departments exempt from civil service rules, Ahern says he favors the push toward more mayor-appointed positions. He worries there may be people who are more qualified for a job, but do poorly on civil service tests. Snyder says he believes the civil service system could be improved. When pushed for specifics, he points to an effort led by Stuckart to study the system for potential upgrades.
Ahern has focused his talking points on making the city more business-friendly, though his pitch hasn't changed much since before the primary. He wants to convene a group of local business owners to ask what regulations they'd like to see changed or done away with. He'd also ask others in City Hall to choose more local businesses when awarding contracts, but says he wouldn't push for a formal policy change.
"I think they'll get the message pretty quickly," Ahern says.
Snyder says he's already worked to make the city more welcoming to business and development. During his time on the council, he and Councilwoman Amber Waldref pushed for a rule change that allows renovated buildings to use fire hydrants across the street instead of mandating that owners go through the expensive process of installing a new hydrant directly in front of a renovated building.
Ahern says he would have done even more, though he's not sure of specific regulations he would change. He also says he would have been a "lot more forceful" on public safety issues, like cuts to police staffing in last year's budget. (Snyder points out that he voted against that budget because of cuts, but lost 4-3.)
"What we've got at stake here is a vision for Spokane," Snyder says. "Are we going to invest in our future ... and make decisions for the most amount of people in our community?" ♦