ON INLANDER.COM

NEWS/CULTURE:
Pokémon Go
wasn't just a flash in the pan: It's been
regaining popularity, and a group of dedicated Spokane players
is dedicated to catching 'em all.
ARTS & CULTURE:
Dudes, come watch
The Big Lebowski at this week's Suds & Cinema
.
IN OTHER NEWS...

Librarians no more
Facing a budget shortfall of millions, Spokane Public Schools decided to
get rid of all of its librarians
, moving some of them into classrooms as teachers and laying others off, the
Spokesman-Review
reports.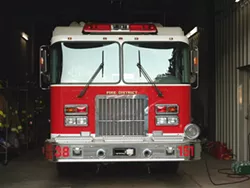 Sandpoint fire deemed an accident
The fire that destroyed five downtown Sandpoint businesses in February
was an accident
, KXLY reports.
Welcome to Duluth, your climate change refuge
Some people are already asking which places will be better protected from the impacts of climate change, and it's not surprising that cold places like Duluth, Minnesota, make a
list of places that should receive relatively minor impacts
, the
New York Times
reports.
A different kind of cycle
Once America's greatest cyclist, Rebecca Twigg has spent her last few years in Seattle homeless
, cycling between staying with relatives and in shelters; she shares her story with the
Seattle Times
.