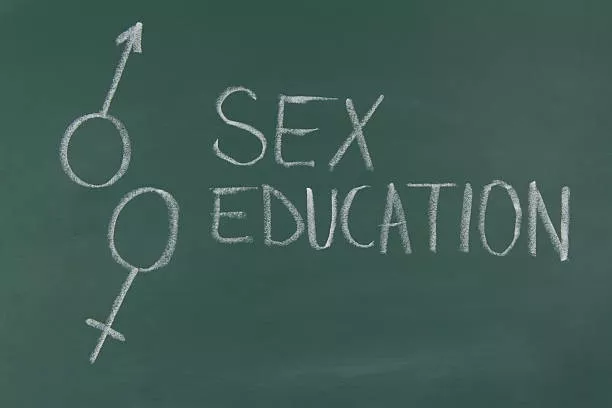 Halfway through the public comment period during last night's Spokane Public Schools board meeting, Onnika Merkle got up from her chair.
She was sitting in the front row, listening to nine different speakers discuss the new sexual education curriculum the school board was about to approve. The speakers ranged in their support. Some supported the curriculum. Others took issue with the idea of gender identity, arguing that kids shouldn't be taught there are more than two genders. One speaker argued "heterophobia" was present throughout the entire curriculum.
So Merkle got up, grabbed a yellow card, filled out her name and turned it into the school board. She wanted to clear up what someone said about the "definition" of identity.
"I want you all to notice I'm a trans woman," Merkle said proudly. "My ID says female. As does my passport, and pretty much every other documentation I have."
As a parent of students in the district, Merkle urged the school board to pass the new sex-ed curriculum for ninth graders.
"You guys have before you a set of curriculum that meets the needs of most everybody in the community," she said. "It's light years ahead of where it was."
Not long afterward, the school board unanimously passed the curriculum in time for it to be taught to ninth graders this school year. It's aligned with Washington state standards, which calls for schools to discuss gender identity. And for the first time, Spokane has district-wide curriculum that covers the issue of consent.
It was the culmination of more than two years of controversy surrounding what kids in Spokane Public Schools should be taught about sex. But in many ways, the overhaul of sex education in both Spokane and Washington is just starting. Now, Spokane needs to get to work on updating its sex ed for middle and elementary school. And other districts around the state are just starting to think about aligning their sex ed with state standards.
"I honestly think districts have been waiting to find a way through this, because it's going to be a challenge for the vast majority of districts," says Heather Bybee, director of K-12 curriculum for Spokane Public Schools. "I'll be curious to see how many phone calls Spokane receives from other districts."
For those who need a quick reminder of the controversy surrounding Spokane's sex ed, it starts with the Washington state's Office of the Superintendent of Public Instruction passing new standards in 2015.
Spokane, which hadn't significantly updated its sex-ed curriculum in decades, took the opportunity to look at its options. A district Human Growth and Development Citizens Advisory Committee spent the 2016-17 school year finding a sex ed curriculum to align with state standards, and they landed on Planned Parenthood's "Get Real" curriculum for grades six through nine. That drew outcry from parts of the religious community opposed to Planned Parenthood. The curriculum was never brought to the school board.
What was presented to the school board last night is a curriculum called "3Rs," standing for rights, respect and responsibility. It's what's called an OER, open educational resource, and it allows the district to be flexible and fit it with the district's needs, unlike Get Real, Bybee says.
"We could personalize it," Bybee says.
A group of teachers, counselors, principals and parents recommended the curriculum to a review committee, then forwarded that to the Human Growth and Development committee. Then
that
committee went through it lesson by lesson, evaluating its medical accuracy, age appropriateness and overall quality of material. District staff then combed through the curriculum themselves before recommending the school board adopt it.
It meets the Washington state standards, covering not just anatomy, puberty and pregnancy but also self-identity, healthy relationships and consent. Bybee says curriculum materials for sex ed were so outdated that Spokane didn't have one set of materials directing schools how to teach consent. Each school may have taught it differently. Now, there's an entire lesson about it, making sure kids know that consent can be given and taken away at any time — it's not a "one-time decision," Bybee says. The lesson was vetted by health professionals and child psychologists.
What some have objections to, however, is teaching kids about gender identity, which is mandated by the new state standards. The curriculum approved by the school board last night includes an example of how to teach the difference between biological sex and gender identity: Look at yourself in the mirror, and that's your biological sex. Close your eyes and think about yourself, and that's identity.
"It was about defining it and helping kids understand what that word meant," Bybee says.
The goal, Bybee says, is to make sure kids understand the difference between biological sex — the anatomy you're born with — gender identity and sexual orientation. The lesson also covers how culture, media and society can influence the perception of yourself.
Some speakers also complained about the lack of parental involvement included in the 3Rs curriculum. Parents are given a rundown of what their kids will be learning at the start of ninth grade sex ed, but unlike previous curriculum materials it doesn't include homework assignments. School board members expressed concerns about the lack of parental involvement too.
Adam Swinyard, chief academic officer for SPS, addressed lingering concerns by saying there will be plenty of opportunities for adjustments.
"We will monitor, collect feedback and make refinements," Swinyard says.
The sex ed discussion won't be done anytime soon in Spokane. Sex ed isn't just something taught in high school. It's taught starting in fourth grade through middle school. All those curriculum materials are outdated too.

Spokane Public Schools has already started reviewing its middle school curriculum. Then, it's on to elementary school. Bybee says the district will follow the same process as it did with high school.

Bybee says the district has learned a lot from the entire process and can hopefully apply those lessons to the future. Specifically, she says it's important that everyone has enough time to review sex ed materials before they go on to the next step in the process. And it's important that the curriculum be flexible.

"Our previous attempt was too polarizing, and there wasn't any option to adjust it," Bybee says.

Though the Get Real curriculum was nixed, the local Planned Parenthood chapter calls this curriculum a "step in the right direction."

"But there's more work that needs to be done," says Rachel Todd, Planned Parenthood of Greater Washington and North Idaho director of education. "We look forward to continuing to work with Spokane Public Schools to develop more sex ed for additional grades that meet the requirements of the Healthy Youth Act."

Meanwhile, other districts are just starting to look at sex ed again. Spokane was one of the first districts to begin an overhaul of its sex education following the adjustment of state standards. Now, Central Valley School District is doing a sixth-through-12th-grade review of its sex ed materials, says district spokeswoman Marla Nunberg.

"We are really at the beginning phase of this process," she says.

Bybee says she's grateful the community is so involved in the process of finding sex ed curriculum. As the district looks to update other sex ed materials, the board unanimously approving the curriculum last night was taken as a sign that the district is on the right path, Bybee says.
"We wanted to see that we had a successful plan and process in place," Bybee says. "Last night showed we're kind of on that."