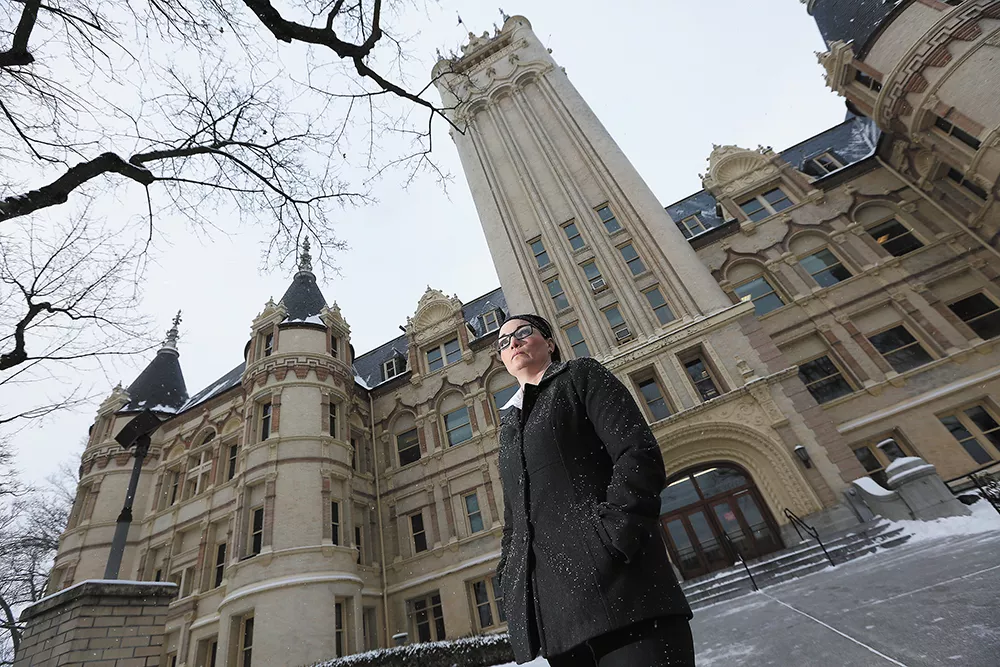 When someone goes to a Spokane emergency room after a sexual assault or rape, they can expect part of their care may be going through a rape kit, where evidence is collected and they are treated for any wounds or possible sexually transmitted infections.
However, while those exams are offered at each of Spokane's emergency departments, there is no guarantee that the nurse gathering the kit has specialized training to be a Sexual Assault Nurse Examiner (SANE) with experience minimizing any further trauma for the victim, and knowledge about testifying in court.
A victim could get a nurse with 40 hours or more of detailed training, or someone with only three or four hours on the basics of a rape kit — a disparity professionals across disciplines agree is not fair to victims or ideal should their case go to court.
"It shouldn't be luck of the draw as far as where you turn up, what day you're assaulted, which hospital you show up at, as to whether or not you're lucky enough to have a nationally qualified sexual assault nurse," says Beth Sheeran, a Spokane nurse who's undergone the training.
To change that, trained nurses like Sheeran, victim advocates, and people involved in law enforcement and the court system have recently renewed efforts to ensure that victims have access to that specialized care. They've been applying for state grants and looking for ways to create a unified team that could ultimately provide 24/7 coverage across the city's ERs.
For years, Sheeran and other SANE-trained nurses have volunteered during their free time to try and create the framework for a coordinated Sexual Assault Response Team that could send trained nurses to regional hospitals.
"We want to try to bring to our community a program that is going to enable any victim, any time, to have access to a trained forensic nurse," says Aleshia King, another nurse working on the effort.
After a previous attempt to start an on-call team wasn't funded, Sheeran and King took it on themselves this fall to create Spokane SART, an LLC they hope they can use to raise money to coordinate an on-call roster, provide training and work with law enforcement, nursing schools, and advocates. Neither has experience running something like this, but both say the need for Sexual Assault Nurse Examiners is so important, they felt they had to act. They've created a GoFundMe with an initial goal of $50,000.
"Our community is not a small community anymore," King says. "We need to deal with this on a metropolitan level, because we have so many people that are affected by sexual assault, both children and adults."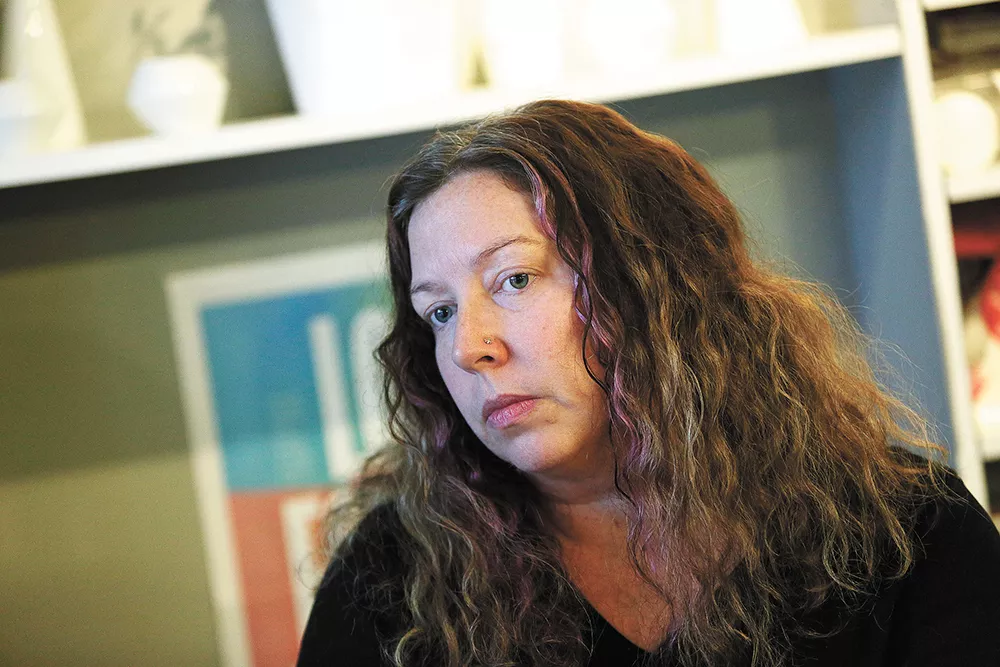 COORDINATED TEAM
As envisioned, the team could provide training for more nurses both in Spokane and throughout Eastern Washington. Currently, the only agency that provides SANE training in the state is the Harborview Center for Sexual Assault and Traumatic Stress, which offers 3- or 5-day trainings, and operates an on-call system of nurses in Seattle who respond to hospitals whenever rape kits are needed.
Having a nurse with specific training in sexual assault care is the gold standard for patients, explains Terri Stewart, Harborview's SANE program coordinator.
"There's a lot of components," Stewart says. "It's not just about opening a box and collecting evidence, which I think sometimes hospital administrators think it is."
Being a Sexual Assault Nurse Examiner involves an intimate understanding of how to help patients in trauma through a difficult evidence-collection process, and ultimately making sure they know they are in control of the situation.
These nurses may also be called to court as expert witnesses, and most importantly, they actively want to help with sexual assault examinations, Stewart says, while others may not want to. Some nurses may themselves have been sexually assaulted, she says, which could make conducting an exam difficult for them.
"All the nurses that work for us are coming to us because they want to do the work," Stewart says.
FINDING FUNDS
Sheeran and King have been in close contact with Lutheran Community Services Northwest and Partners with Families and Children. Both advocacy agencies learned at the end of December they'll receive grants from the Washington Office of Crime Victim Advocacy to cover 18 months of forensic nursing for adults and children, making a huge step towards 24/7 coverage.
With its grant, Lutheran plans to hire a Sexual Assault Nurse Examiner to work nearly full-time, conducting kits for teens and adults on-call, once contracts are worked out with Spokane hospitals.
Partners, which focuses on children, has long provided medical staff at its offices to give sexual-assault medical exams to children who've been abused, says Carol Plischke, executive director. But until now, whenever any of the roughly 300 children the agency sees per year needed to have a rape kit done, they still had to be taken to a hospital.
"When we do a medical exam, it could be where the child is disclosing something months after something has occurred, so it's not like something fresh where you're going to get DNA evidence," she says.
With the grant, which is expected to be finalized this month, their nurse examiner will be available to take kits onsite, Plischke says. The agency also anticipates that nurse having a few on-call hours per week when they could respond to pediatric cases at hospitals after-hours.
Having the additional coverage is a great start, Sheeran says, but she and King, like the agencies, still want to see the community move to a full 24/7 model.
"It'll be a great thing to have that reliable access," Sheeran says. "If we raise that $50,000, we might just give it to them to cover the night hours with a third nurse."
EXPERT WITNESS
When it comes to cases that go to court, having a trained nurse can be pivotal to providing expert information so jurors can understand an assault, says Kelly Fitzgerald, the Spokane County deputy prosecuting attorney in charge of the office's special assault unit.
About a decade ago, when there was more coordination between involved offices in the area, Fitzgerald says she regularly used a Sexual Assault Nurse Examiner with experience testifying to explain how the behavior of sexual-assault victims isn't always what people assume it might be.
Where juries may expect someone to be crying or emotional, oftentimes sexual-assault victims have a flat affect, Fitzgerald says.
"When we have a SANE nurse, we have somebody qualified as an expert who has the historical experience to say, 'This is, in fact, a typical response,'" Fitzgerald says. "You're not just bringing in someone who knows about the mind, but somebody who knows about this and does this on a daily basis. I find that is more effective with juries."
Without a SANE team in place, Fitzgerald says she has cases where multiple nurses or doctors get involved, rather than one trained nurse, which means more witness interviews, and more strain on hospitals when those employees are required to be away from work for court.
In general, an outside team can also help ease impacts on ERs by saving other nurses from needing to leave the floor, says Erin Williams Hueter, director of Lutheran's victim advocacy and education.
Exams can take three to five hours, depending on the case, and the evidence needs to remain in custody that whole time, meaning that nurse is tied up and not able to help other patients.
"I would say eight or nine times out of 10, when a patient comes in requesting this kit to be done, it is usually not a day where we have five open rooms and nobody in the ER," says Kelley Murphy, who has been a Sexual Assault Nurse Examiner for over a decade in the ER at Deaconess Hospital. "It's usually the exact opposite."
Murphy helps train other nurses who don't get the chance to do the full training, and as she's able, if she isn't working when a case arrives, she'll come in, even though she is not technically on-call for that.
"I've worked in the ER for 12 years at Deaconess specifically, and one of the reasons I stay is because it's such a great group of people, who care about helping people and taking good care of them," Murphy says. "I don't like leaving staff high and dry."
But, she says, it'd be better if the city could get more nurses trained and an on-call system running. She helped back similar efforts about a decade ago that never got funded.
"We need more nurses trained in that 40-hour course," Murphy says. "That hands down needs to be the top priority for the city of Spokane."
PREVIOUS ATTEMPT
In a similar push a few years ago, Lutheran Community Services drew up a proposal for an on-call SANE team after Providence Health Care approached the agency to see if it might be interested in coordinating that service, Williams Hueter says.
The idea was to have maybe 20 on-call nurses who could stagger schedules and cover every shift through the week, coordinated by Lutheran, which already provides on-call volunteer advocates who respond to hospitals to be with victims.
"It's very expensive to do that, so it wasn't funded," Williams Hueter says. "We went back to the drawing board."
Currently, Providence is working to make sure all ER nurses are trained to perform sexual-assault exams, according to Robbie Thorn, manager of the emergency department at Providence Holy Family Hospital.
"Providence is working with many of our community partners to develop processes to allow seamless and ongoing care of the sexual assault victims," Thorn says by email.
Difficulty convincing hospital systems to pay for a SANE team isn't unique.
"SANE programs are expensive, and hospitals are not always inclined to pay for them," Harborview's Stewart says. "I think one of the barriers is always having competing hospital systems and how to work together."
Indeed, one of the main questions raised about Lutheran's pitch was how these trained nurses could contract with ERs without running into issues with unions, even between hospitals in the same health care system, Williams Hueter says.
But it can work, Stewart says. When Harborview's program first expanded, its first new partnership was with a non-University of Washington hospital, which got some pushback initially, Stewart says, but ended up working out great.
For years, the only place people in Seattle could get a rape kit was Harborview. If they went somewhere else, they were told to transfer, but they often wouldn't. Now, with contracts in place, nurses go meet victims where they feel comfortable.
"Part of the reason we expanded was an understanding that patients often have a hospital they prefer," Stewart says. "It's a willingness to say, 'Hey, in this arena, we can partner together to work.'" ♦