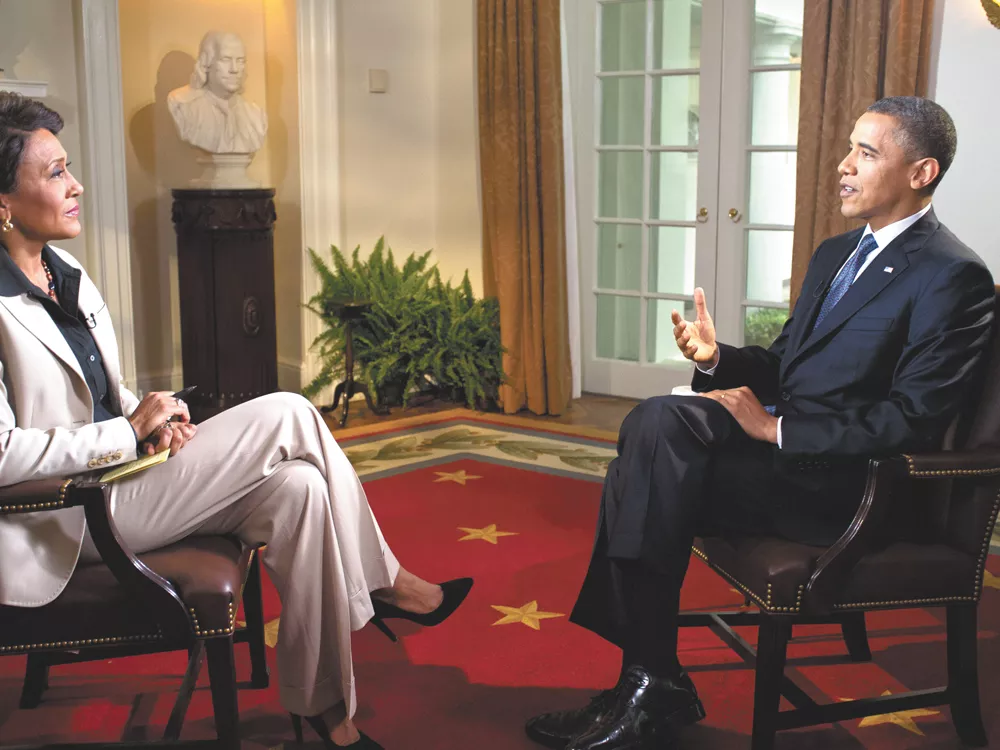 W
hen Vice President Joe Biden
earlier this month announced his support of gay marriage ("absolutely comfortable!"), the commander-in-chief soon followed.
Ever since, pundits and propagandists have been furiously debating whether President Barack Obama's endorsement of gay-marriage rights was a genuine evolution or a political ploy to rally the liberal base.
But beneath the national political static, Washingtonians have their own struggle, as petitioners work to get a pair of proposals on the November ballot to kill the Evergreen State's recently enacted gay-marriage law.
Gay-marriage opponents are busy gathering signatures to roll back the law passed by the Legislature and signed by Gov. Christine Gregoire in February. If enough signatures are gathered by the June 6 deadline, Referendum 74 would put that law to a public vote on the November general election ballot. (A separate initiative seeking to define marriage as being between a man and a woman has until July to gather of the necessary signatures.)
In total, Referendum 74 needs 120,577 valid signatures to get on the ballot, according to the Washington Secretary of State's office. Since some signatures are found to be invalid, the office recommends going over by 25 percent, or another 30,000, signatures.
As of Tuesday morning, Preserve Marriage Washington's website said it had gathered 105,780 signatures.
Why is Referendum 74 a significant challenge to gay marriage? Because so far, public votes in other states have always shot down marriage equality.
Rich Viel, a pastor at Trinity Baptist Church in north Spokane, has been hard at work, gathering nearly 3,000 signatures for Referendum 74. His church is one of four locations spearheading the signature gathering in the Spokane area on behalf of Preserve Marriage Washington.
"We don't believe that is hate speech," says Viel, 56. "We believe that is what God tells us."
While some younger members of his congregation support marriage equality, Viel says he's evolved toward a more strict interpretation of the Bible. The Whitworth University graduate says his opposition to gay marriage comes down to passages in Genesis and Romans I that he says make gay relations a sin.
Gay marriage is currently legal in Connecticut, Iowa, New Hampshire, New York, Massachusetts and Vermont, as well as Washington, D.C. Legislators in Maryland this year also approved gay marriage, and that law is also facing efforts to roll it back. More than 30 states have voted to make gay marriage illegal. North Carolina was the most recent, approving a ban earlier this month by a 20 percent popular-vote margin.
There have been efforts to educate people on Referendum 74 in hopes that they don't sign the petitions, according to Shar Lichty, an organizer with Peace and Justice Action League of Spokane. But groups are already looking ahead to make sure that if the referendum makes the ballot, the public will go ahead and approve gay marriage.
"What the world needs more of, to be corny, is more love," says Lichty, who identifies as GLBT.
In April, Lichty helped organize a march of marriage-equality supporters through Spokane to City Hall for a City Council debate on a local marriage-equality resolution. After several hours of testimony, the council tabled the resolution without approving or formally denying it.
Lichty isn't worried about Referendum 74 getting on the ballot. She sees it as an opportunity.
"We'll make history in Washington," she says, "with Washington being the first state to [publicly] approve marriage equality."