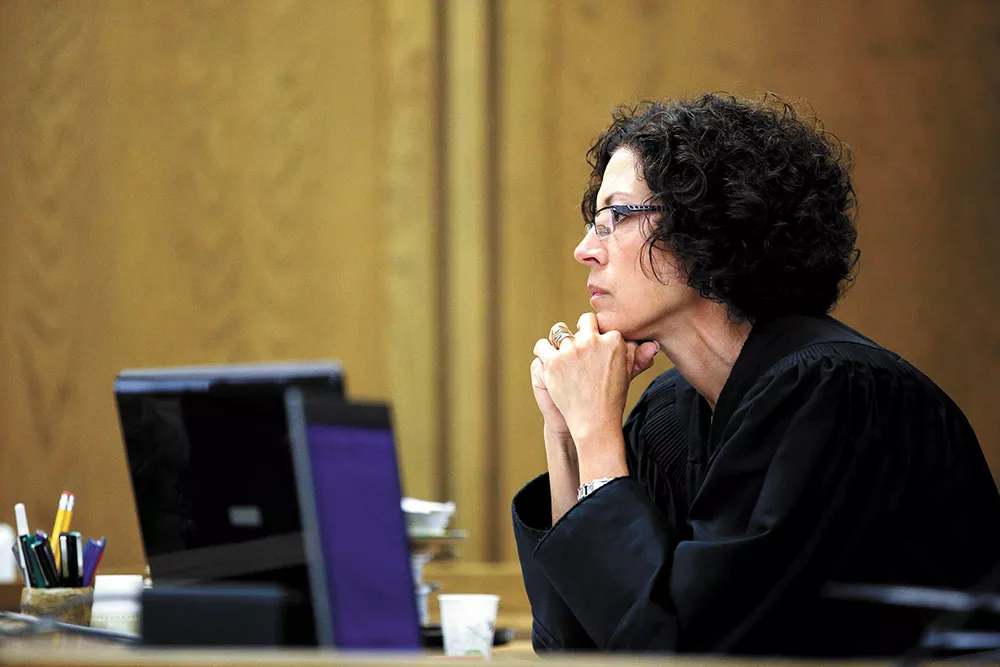 Early in the morning on Aug. 25, 2017, law enforcement responded to calls reporting a fight in progress at an Airway Heights apartment complex. Upon arrival, one police officer reported finding a "bludgeoned" man laying on the ground with "blood draining out of every orifice of his head." The man was later identified as 55-year-old Terry L. Toner, who died at the scene.
Witnesses told law enforcement that Toner died after he was struck multiple times with his own baseball bat and punched and kicked by 18-year-old Christian J. Palmer and 19-year-old Brandon L. Pierce, after an argument over the noise coming from a house party that the young men were attending, according to court records. (Before he died, Toner allegedly assaulted Pierce and swung at other guests at the party with the baseball bat, per court documents.) One witness told investigators that both Palmer and Pierce were hitting and stomping Toner while he was lying on the ground motionless.
Now, Palmer and Pierce — now both 20-years-old — have been convicted of manslaughter after pleading guilty. But their sentences for the same altercation are far apart. Palmer, who is white, was sentenced last November to two years in state prison by Spokane County Superior Court Judge Maryann Moreno. In contrast, Pierce, who is black, was sentenced to almost six years in prison. And some critics allege that the disparity was racially biased.
"The contrast speaks for itself," Kurtis Robinson, president of the Spokane NAACP, tells the Inlander. Robinson attended Pierce's sentencing hearing last week. "This just falls right into something we already know — that young men of color, people of color, get significantly longer sentences than their Caucasian counterparts."
Additionally, the two young men got charged differently — even though they were both reportedly involved in the killing. Palmer received second-degree manslaughter in his plea deal, while Pierce pleaded to a first-degree manslaughter.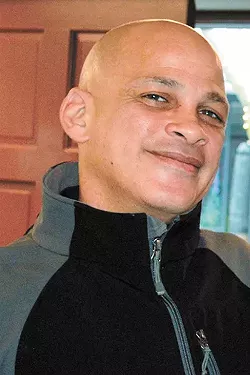 "He [Palmer] got a reduction to manslaughter in the second degree which I thought for his involvement was a hefty reduction," Joe Kuhlman, Pierce's defense attorney, tells the Inlander. "I felt that the evidence supported my client receiving the reduction to manslaughter in the second degree."
While Judge Moreno declined to respond to the Inlander's request for comment, she reportedly gave Palmer a lighter sentence due to his lack of criminal history.
Pierce, by contrast, already had two juvenile convictions — third-degree assault and third-degree malicious mischief — as well as several adult felony convictions, including taking a motor vehicle without permission and assault in the third degree.
"Pierce doesn't come to court on equal footing," Moreno said in court, per the Spokesman-Review. "Palmer didn't have criminal history."
"It's very easy to look at these criminal histories first and evaluate the evidence in a secondary nature," Kuhlman says.
David Partovi, a local defense attorney, says that Moreno's sentence for Palmer is in line with Washington state's sentencing guidelines.
"That seems a lot more like a judge following the [sentencing] guidelines than evidence of racial bias," he says by email. "If Palmer had no history, he got the midrange sentence for zero priors."
County prosecutors had originally asked for almost 12 years of jail time in Pierce's case, citing his record. In contrast, Pierce's attorney wanted four years for him.
Kuhlman says that while he can "understand how the optics look" of Pierce, a young black man, getting a heavier sentence than Palmer, Moreno wasn't excessive with her ruling given the conviction and that she was cognizant of Toner's role in escalating the situation that resulted in his death.
"Judge Moreno recognized the actions of the victim and made the appropriate ruling," he says. "It was Terry Toner that created this situation and assaulted these kids."
But the rationale doesn't entirely alleviate feelings among Pierce's family and the broader community that his race had something to do with his harsher sentence.
Extensive research and academic literature has been produced on racial disparities in sentencing in the criminal justice system — especially federal courts. Black male defendants in federal criminal cases garner significantly longer prison sentences than their white counterparts, according to a 2014 University of Michigan Law School study. Similarly, a 2017 report from the Federal U.S. Sentencing Commission found that black male offenders received sentences that were, on average, roughly 19 percent longer than "similarly situated white male offenders."
"There's all kinds of justifications for it," Robinson says, referring to disparate sentences. "But it keeps ending up that way."
He says that young people like Pierce who commit crimes need support and services to help address the root cause of their behavior, and that incarcerating them only sets them up to fail.
"What we really need and what people like him really need and what all people involved in the justice system need is wrap-around services to help them address the behavior," he says. "Their brains are still developing."
Robinson adds that recidivism prospects for young people who are incarcerated aren't promising: "Their chances aren't good," he says.
"This type of stuff is going to follow this kid around forever," Kuhlman says. ♦