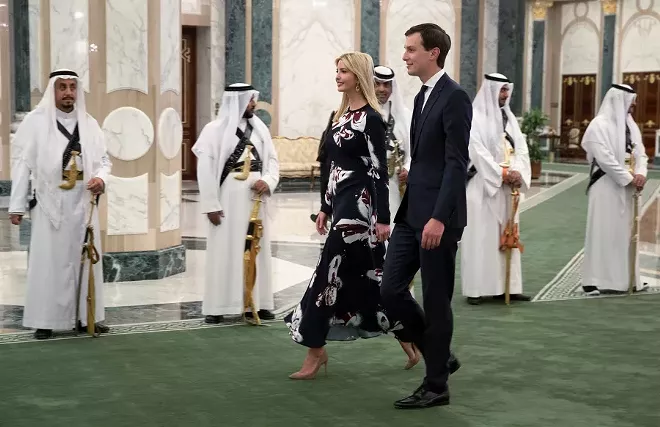 By Mark Landler and Maggie Haberman
New York Times News Service
WASHINGTON
— The Trump administration, confronted with further evidence of a cover-up in the killing of journalist Jamal Khashoggi, veered Monday between defending the value of its alliance with Saudi Arabia and pressing the Saudi government for answers.
The White House sent the CIA director, Gina Haspel, to Istanbul to help the Turkish government with its investigation into the killing, according to an official. But in Riyadh, Treasury Secretary Steven Mnuchin held a wide-ranging meeting with Saudi Arabia's crown prince, Mohammed bin Salman, who is suspected of playing a role in the killing of Khashoggi, a Saudi dissident.
Mnuchin, who canceled his attendance at this week's Saudi investment conference in the wake of Khashoggi's killing at the Saudi Consulate in Istanbul, traded views with Prince Mohammed on economic ties and counterterrorism initiatives, as well as on the investigation into Khashoggi's death, according to a Treasury Department spokesman.
There are also fresh doubts about the Saudi government's claim that Khashoggi was strangled accidentally after he got into a fist fight with 15 Saudi operatives, with video of a body double surfacing Monday. A Saudi operative donned Khashoggi's clothes after he was killed and left the building to create a misleading trail of evidence, surveillance images leaked by Turkey show.
"I am not satisfied with what I have heard," President Donald Trump said to reporters.
But Trump reiterated the value of the $110 billion arms deal he announced with Saudi Arabia, as well as other U.S. business ties with the kingdom. "I do not want to lose the investment being made in our country," he said.
The meeting between Mnuchin and Prince Mohammed was unplanned and came at the request of the Saudis, according to a person familiar with the situation. But it added to the portrait of a White House eager to move on from the killing of Khashoggi to a more routine relationship with its key Arab ally.
The timing, as well as the unusual decision to send Haspel to Turkey, underscored that the furor was far from over. On Tuesday, Turkey's president, Recep Tayyip Erdogan, has promised to give a full, unvarnished account of what happened to Khashoggi.