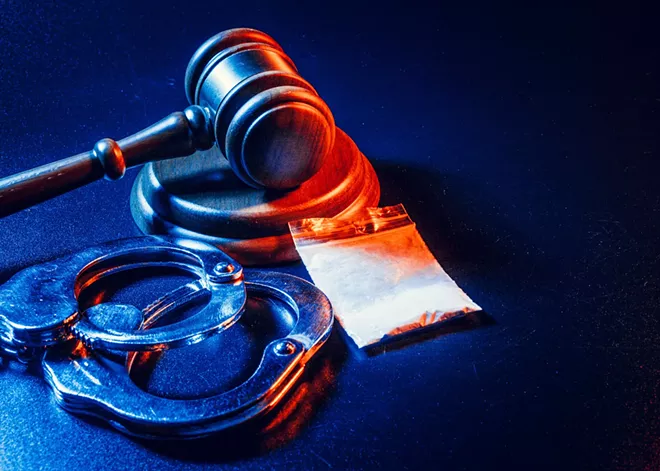 People convicted of simple drug possession in Washington may now be eligible not only to have those convictions wiped from their records, but to receive a refund for legal fees as well.
Last week, the state rolled out the website for its "Blake Refund Bureau," which is meant to help people navigate the process of vacating their record and applying for a refund. The program is a result of the state Supreme Court's State v. Blake ruling in 2021. The court struck down the state's simple drug possession law as unconstitutional because people could be convicted even if they were not knowingly in possession of a controlled substance.
The case originated in Spokane in 2016 when a woman was convicted of possession of methamphetamine after a small bag of the substance was found in the coin pocket of her jeans. She claimed to be unaware that the drug was in the pocket, and said the jeans were a recent gift from a friend.
Because of the ruling, people who had been convicted for simple possession before the ruling became eligible to have those convictions vacated from their records. Those who have their records vacated are now eligible to receive a refund for legal fees and fines paid to the court for their Blake-related convictions.
When a conviction is vacated it is wiped from the record and is treated as if it was never there to begin with.
Blake-related convictions are not exclusive to cannabis. Even simple-possession convictions for drugs that remain illegal in the state can be eligible for the vacate-and-refund program.
In 2021, the state Legislature allocated $74 million for the refund program, a number that the Northwest News Network reports has grown to over $90 million today.
Chris Stanley, director of the state Administrative Office of the Courts' Management Services Division, told TVW that his office is aware of over 200,000 simple possession convictions and estimates that more than half will be eligible for the new program.
Convictions must be vacated before applying for a refund. The Blake Refund Bureau does not handle the process of vacating the convictions, but it provides resources to help people looking to begin that process. The Spokane County Public Defender's office is one of the resources available for people who received their convictions in Spokane County.
The program is open to people with past convictions as well as those currently incarcerated. ♦