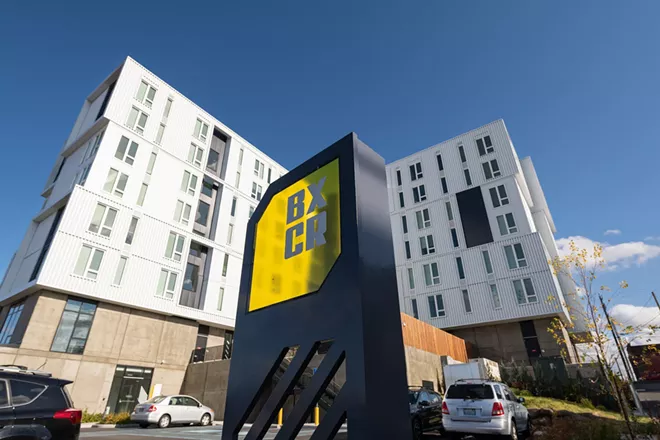 Washington state lawmakers made housing a priority this legislative session as the cities and counties they represent endure housing shortages, rising rent prices, and a lack of support for renters and potential homebuyers.
The Legislature passed 19 bills on an array of housing issues, from legalizing middle housing options to streamlining development processes that take up a majority of time in construction projects. Both the House and Senate have passed the bills, which await Gov. Jay Inslee's signature.
According to a recent article from Sightline, a sustainability-focused think tank in Seattle, three things are needed to address a housing crisis: increasing the quantity of available homes, increasing the amount of stable housing, and providing assistance to those who can't afford available housing options.
Efforts to confront the nationwide housing crisis do have detractors. Critics like state Sen. Mike Padden, R-Spokane Valley, argue that the issue should be addressed by the market, or local communities, rather than by the state.
"I have more faith in the folks in the cities in my district to make these decisions than people in Olympia," says Padden.
Yet lawmakers like state Senate Majority Leader Andy Billig, D-Spokane, say it's time for bolder action.
"We have a crisis right now, so the status quo is not working," he says. "So that, I think, necessitates a change, which means one of those changes is the state being a little more involved."
About 14,000 people moved to Spokane between 2010 and 2020. Two in five households in the region have trouble paying rent. There's short supply of affordable housing options, and rent prices increased last year by 5.1 percent on average.
The problem is unavoidable in Spokane, and across the state.
"We're short about 150,000 to 250,000 units, and we have to build 1 million more homes to meet demand," says state Rep. Marcus Riccelli, D-Spokane, of the state's housing supply.
Six zoning reform bills passed this session will, among other things, allow construction of more types of housing as well as encourage greater housing density in established neighborhoods rather than incentivizing sprawl on a city's fringe.
Three measures that originated in the state house — House Bills 1110, 1337 and 5058 — aim to increase housing density by permitting so-called middle housing options such as duplexes, fourplexes and six-plexes — regardless if a city has more restrictive zoning laws. Homeowners also would be able to construct accessory dwelling units, sometimes known as "inlaw" apartments, without the barriers that up to now have prohibited property owners from building and renting them out.
Other bills — HB 1042 and Senate Bill 5491 — changed requirements around residential building height, which will allow buildings up to six stories.
SB 5058 streamlined design and inspection requirements for buildings with less than 12 units and no more than two stories.
And a trio of bills — HB 5412, HB 1293 and SB 5290 — streamlined environmental and design review, and permit processes to allow for faster construction.
When renters and homeowners don't have adequate protection and support, maintaining or acquiring housing can become difficult.
Two bills, HB 1074 and SB 5197, created additional protections for renters by limiting the power of landlords to charge unreasonable damage deposits or unfairly evict someone.
With rising rent prices, many housing options around the state, including in Spokane, aren't affordable for a majority of people. HB 1695 clarified the definitions of affordable housing to allow the governments to sell surplus property for affordable housing development.
SB 5301 made changes to affordable housing subsidy programs, such as requiring that at least 10 percent of funds from the state's Housing Trust Fund go to organizations supporting communities disproportionately impacted by homelessness.
SB 5045 creates property tax exemptions for accessory dwelling unit owners so they can rent the property to low-income tenants, and HB 1326 reduces utility costs for affordable and supportive housing that are owned by nonprofits or housing authorities.
In addition to the flurry of newly passed bills, the state devoted $400 million to the state's Housing Trust Fund over the next two years. The trust fund is the state's primary way of financing affordable housing projects through grants and loans, and this allocation marks a record high investment in the program.
According to Riccelli, none of these bills are a silver bullet solution, but they will streamline many of the barriers preventing increasing housing supply and equity in the state.
"It's the passing of bills that always gets the headlines, but the real measure of the effectiveness will come from the implementation," Billig says. "There's going to be a lot of focus on making sure that these bills are implemented in an effective way and in a timely way. That will be the next step." ♦