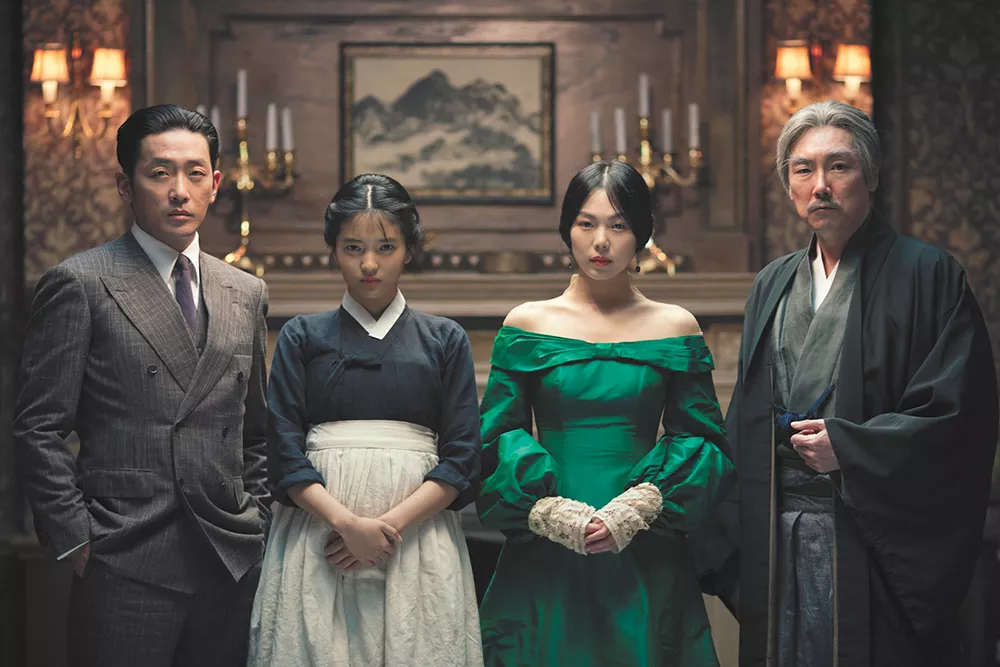 Earlier this week, Bong Joon-ho's Parasite made history as the first Korean film to win at the Academy Awards and the first non-English language film to ever snag a Best Picture trophy. It's a well-deserved victory, but Hollywood was, unsurprisingly, late getting the memo: The Korean film industry has been producing some of modern cinema's most adventurous work. If Parasite is the first Korean film you've seen — or even heard of — there are so many more out there for you to discover. Here's a good starting place:
Memories of Murder (2003)
Bong's sophomore feature is a twisty, genre-bending mystery inspired by South Korea's first serial killer and the two detectives (one played by Parasite's Song Kang-ho) investigating the case. It blends genuinely disturbing material with broad swipes at comedy, and its ending will knock the wind out of you. Streaming on popcornflix.com.
The Handmaiden (2016)
Park Chan-wook is another of Korea's most revered filmmakers, though his material (Oldboy, Sympathy for Mr. Vengeance) tends toward the perverse. Start with this, arguably his most accessible film, an ingenious, romantic puzzle box about an heiress, a pickpocket and an unlikely scheme. Streaming on Amazon Prime.
Train to Busan (2016)
A zombie movie that's also kind of a crowd-pleaser, set on a bullet train that has been overtaken by a virus that turns the passengers into flesh-eating ghouls. It was a smash in its home country and has become a cult favorite in the states. Streaming on Netflix.
Poetry (2010)
One of the best films of the last decade, Lee Chang-dong's remarkable drama follows an elderly woman (the revelatory Yoon Jeong-hee) as she finds her voice in a poetry class, all while being wrapped up in a horrific crime. See also: Lee's 2018 mystery Burning, a beguiling enigma of a film. Streaming on Tubi.
I Saw the Devil (2010)
For the more extreme side of South Korean cinema — and they've produced some violent films — here's Kim Jee-woon's brutal, haunting epic of revenge and bloodlust, the story of a cop hunting the man who killed his fiancée. Not for the squeamish. Available to rent on YouTube.
Right Now, Wrong Then (2016)
Like Before Sunrise and In the Mood for Love, Hong Sang-soo's quiet drama is about two people who meet, fall for each other and are inevitably separated by circumstance. But just when we think we've seen the end of things, Hong reverts and starts the story over again with a few slight changes, mirroring the chance and serendipity of life. Streaming on Kanopy. ♦