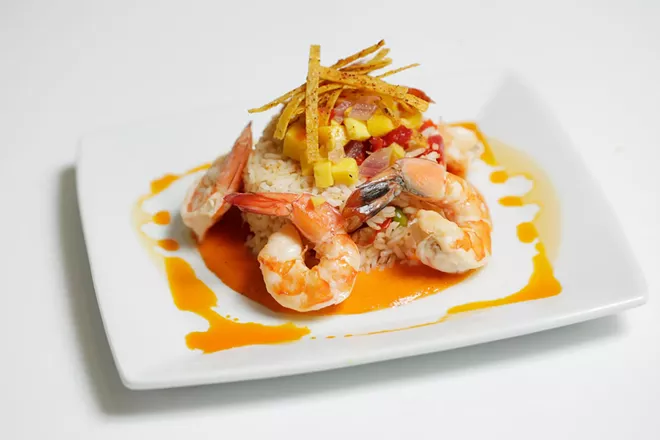 The tastiest days of the year are back!
Isn't it wild to think that the very first Inlander Restaurant Week happened a full decade ago? While last year's event was the 10th (considering there was an event in year one), what hasn't changed since then is how flavorful and fun this 10-day culinary celebration continues to be for our region's residents and guests alike.
This year, Restaurant Week welcomes back dozens of local favorites and culinary mainstays, along with several returning past participants, plus many exciting new spots that have debuted since last year.
The choices for diners are as diverse as ever, too. Explore culinary traditions from around the globe, or settle in for a delightful fine dining treat. Breweries showcase their craft alongside excellent pub fare, and the area's many chef-owned and operated restaurants are ready to wow you with their camera-ready plating and creative preparations.
As our team was preparing this year's event guide, and during an afternoon photoshoot at the Inlander offices, we were truly delighted by the artful presentation of so many dishes showcased on this year's menus. You may have seen some previews on social media, but just trust us when we say that restaurants' teams pulled out all the stops for 2023. It can be difficult to visualize a dish based on menu descriptions alone, so please take some time to enjoy the mouthwatering photos of each dish as you plan where you'll dine this year.
As you do, make sure to get reservations at your must-try spots if you can; all venues that accept them are clearly marked on their menu. And don't forget to thank your server during one of the busier times of the year. You can also again make a donation to Restaurant Week's charity partner, Big Table, which supports our local hospitality professionals, who are crucial to the region's culinary excellence during times of need.
THE OFFICIAL GUIDE TO INLANDER RESTAURANT WEEK 2023: