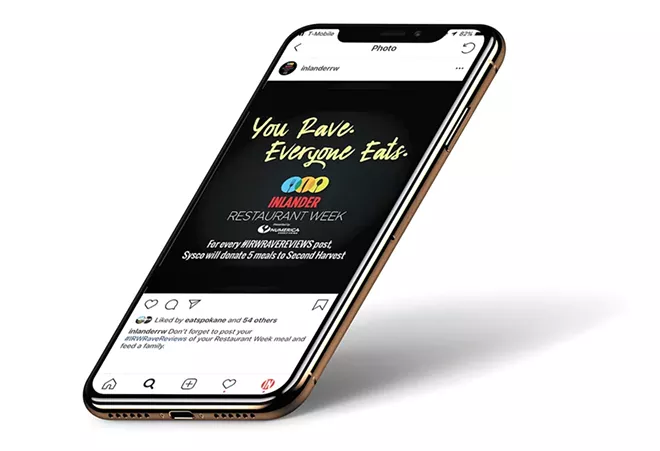 It's hard for people to comprehend how many people need food assistance, says Julie Humphreys, community relations manager for Second Harvest. When she tells people that 55,000 people a week depend on food from Second Harvest food banks, the reaction is always the same: astonishment.
"It surprises people how many hungry neighbors we have right here in our own community," she says.
Perhaps even more shocking is that of those 55,000, an estimated 40 percent are children who are food insecure. That's why Second Harvest has a variety of ways to feed hungry children.
One way is a program called Bite2Go, an effort that started in 2008. It provides a sack of food for kids who are on free or reduced lunch in school because when they're out of school, many of those kids don't have food to come home to. The program serves 7,000 kids in the region.
"For so many kids, their last good meal was Friday at lunch," Humphreys says.
Second Harvest also puts on cooking classes, either on site near Gonzaga University or in programs where they go to the Boys and Girls Club, YMCA or local schools to teach kids about nutrition.
Yet the main way Second Harvest feeds children is the same way it feeds families. Second Harvest itself isn't a food bank, but distributes donated food to 250 food banks throughout Eastern Washington and Idaho. Those are available for families to access any time, so a mom can go and get food for her three kids. While Second Harvest serves as the middle man for those food banks, it does have 200 more mobile market distributions per year. Recently, Second Harvest had a mobile market at a local Walmart, and families were lined up for hours waiting for fresh fruits and vegetables, Humphreys says.
"Nobody should have to go hungry, but it particularly tugs on your heartstrings when it's children who really can't fend for themselves," Humphreys says.
Here to Help
Those dining out for Inlander Restaurant Week should know that they're also helping feed thousands of families who are in need of a meal in the Inland Northwest. Inlander Restaurant Week has once again partnered with Second Harvest, and last year the event helped donate more than 54,000 meals to Second Harvest.
This will be the second year of Everyone Eats, which allows participating restaurants to make a donation to Second Harvest. Last year, Everyone Eats generated more than 14,000 meals for Second Harvest. Events like First Bite for Second Harvest also result in thousands of meals for Second Harvest. Another way to help? Post a picture of your Inlander Restaurant Week food on Facebook, Instagram or Twitter (you know you were going to anyway) and include the tag #IRWRaveReviews. Make sure the post is public, and Sysco will donate five meals to Second Harvest for each post.