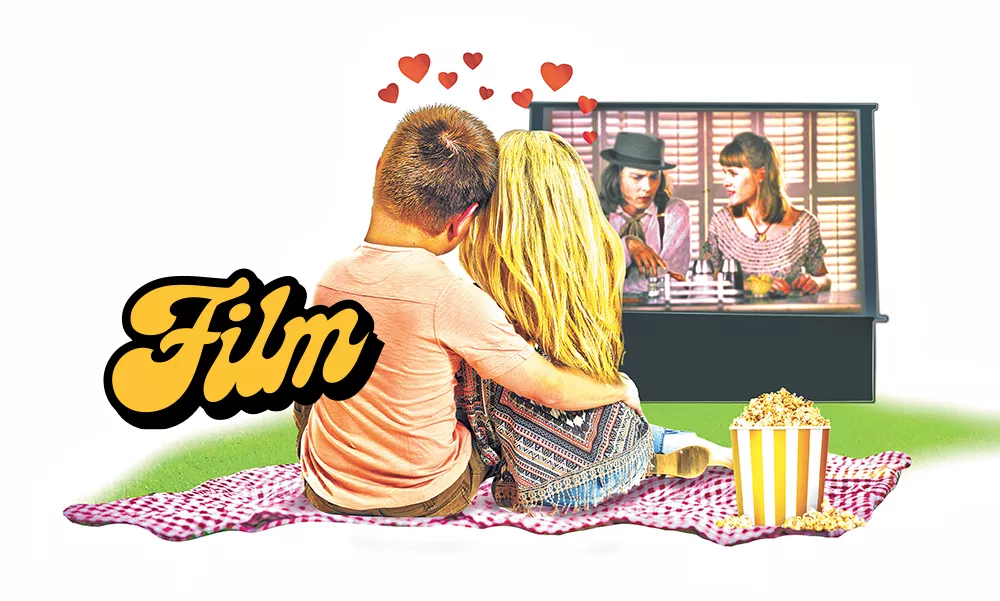 POP-UP DRIVE-IN THEATERS
The last bona fide, old-school drive-in up in Colville may have closed two years ago, but outdoor summer movies are having something of a renaissance moment in Spokane right now. "There's nothing like it — you're outdoors under the stars with the elements, with the nostalgia of the drive-in experience," says Tony Dreher, owner of FunFlicks, which will test out two pop-up drive-in theaters this summer, one in North Spokane and the other in the Spokane Valley. Every Tuesday from June 9 to Aug. 20, an inflatable 55-foot screen will rise above a field on Mt. Spokane Park Drive behind Yoke's in North Spokane. Another will grace the Spokane County Raceway each Wednesday. As many as 250 cars will arrive and food trucks (North Spokane) and concessions (Airway Heights) will be on-site selling treats.
Admission is $5 per person, or you can pack as many people as will fit into your vehicle and pay $20. Tuesday movies will include Brat Pack classics like Footloose and Dirty Dancing and action films like Top Gun and Man of Steel.
"We went with good classics that everyone loves," says Dreher.
American Graffiti, Grease and Fast & Furious are among the Wednesday night offerings. The full schedule can be found on the Spokane Outdoor & Drive-In Movies Community Facebook page. The screen will light up at 7 pm, and it's best to arrive early because, Dreher says, "the further back the people get, the smaller the screen gets." Wind and inflatable drive-ins aren't an ideal combination, so if the forecast is ominous, movie night could be canceled.
HOBNOB WITH FILM BUFFS
The Garland Theater has been a fixture of the Spokane film scene since it opened in 1945. Each Thursday at 9 pm, the theater hosts the Spokane Film Society, an unadvertised gathering featuring a different theme each month and popular but lesser-known films accompanied by an evening-long happy hour. Alos, on Monday evenings from 7 to 9 pm, you can show off your cult-classic acumen and meet other film lovers during trivia night at the Bon Bon, the swanky, old-school bar in front of the theater.
TWO BIRDS, ONE STONE
Can't get your little ones to decide between going to the swimming pool or the movies? Show up at 6 pm on June 27 at either the Northside or Southside Family Aquatics Facility and pay $2.50 to $5 to swim your heart out for two hours before kicking back and watching Maleficent. The whole family should be completely exhausted after all that! Visit spokanecounty.org for more info on the series.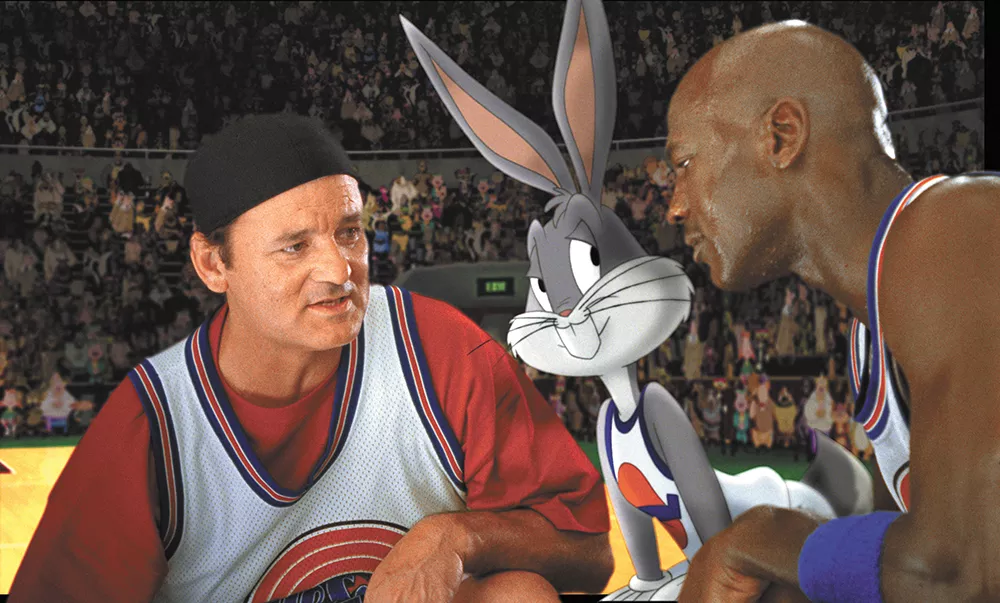 HEAD TO RIVERFRONT PARK
Head down to Riverfront Park at 7 pm each Wednesday beginning this week to catch a movie in the park. The films — this summer's lineup includes Big Hero 6, Space Jam and 10 Things I Hate About You — begin at dusk. Chilling in the park earlier in the day? Documentary films at Riverfront Park's IMAX theater are only $5. Go underwater with Journey to the South Pacific, on a safari with Born To Be Wild or to outer space with Hubble.
D.I.Y. FILM FESTIVAL
Classics like The Princess Bride, Grease and The Sandlot are great, of course. They're also as ubiquitous at summer drive-in theatres as teenagers making out and spilled popcorn. Want to watch something a bit more modern or edgy? FunFlicks rents equipment to people interested in putting together their own outdoor movie night; the smallest screen runs $299 and is two stories tall. If you own a projector and can find a white wall with a friendly owner, that may be a simpler option.
With your own projector, you could spend the entire summer experiencing movies outdoors. Think about it: Normally, a movie is competing with a dark room, an empty abyss with maybe a blinking red light emanating from a random appliance or two. Take your favorite film outdoors and make it compete with the stars, animal noises and swarms of insects. Then decide how you really feel about it. Add an extra twist by planning theme parties related to whatever movie you're showing on a given night. Make it as highbrow (champagne and costumes inspired by The Great Gatsby) or lowbrow (slasher flicks and Jello shots) as you wish.
ASPIRING FILM CRITICS
Is Big Hero 6 too bourgeois for your avant-garde, film-loving kids? No problem! The Seattle Children's Film Festival will be at Spokane's Bing Crosby Theater on July 8 at 7 pm and July 11 at 11 am. Admission is only $5, and 17 films will be shown; one features a singing octopus.
GET FIT
Feel lazy when you sit down to watch a film? Try running first. Grab your running shoes and head down to Liberty Lake's Half Moon Park Aug. 14 to participate in Shoes and Cinema. The event kicks off at dusk with a group run. Afterwards, relax and bask in the endorphins while watching the inspirational cross-country drama McFarland USA.
BORED AND BROKE
Mostly broke? Pack a picnic basket full of food and head out to a free outdoor movie. Paddington will be shown at 8:50 pm on July 24 at Mirabeau Point Park, and Aug. 21 presents yet another opportunity to see Big Hero 6. Show up at the Kenworthy Performing Arts Centre in Moscow, Idaho, from 9 am to noon each Saturday to get your classic cartoon fix for free. Favorites include Looney Tunes, The Rocky & Bullwinkle Show and The Flintstones.
GET LIT
Get ready to read Harper Lee's new book Go Set a Watchman by viewing the 2014 film Hey Boo: Harper Lee and To Kill a Mockingbird at the South Hill Library July 7 at 6:30 pm. After the film there will be tasty Southern refreshments and an opportunity to discuss the controversy surrounding the release of the new novel. Can't remember what happened in To Kill a Mockingbird? The downtown Spokane Library has you covered with a showing of the movie at 2 pm July 11.
IMBIBE & WATCH
Think movies are better with drinks? Drinks are available at the Garland Theater's Summer Camp showings. Featured titles include Dazed and Confused (June 21, 23, 25), Jurassic Park (June 28, 30, July 2) and The Princess Bride (July 12, 14, 16). Sipping beer and wine is an option when the opulent Bing Crosby Theater shows movies, too. At 6 pm on June 17, Spokane Public Radio will take over the Bing to host a science-fiction film discussion followed by a showing of 2001: A Space Odyssey. ♦