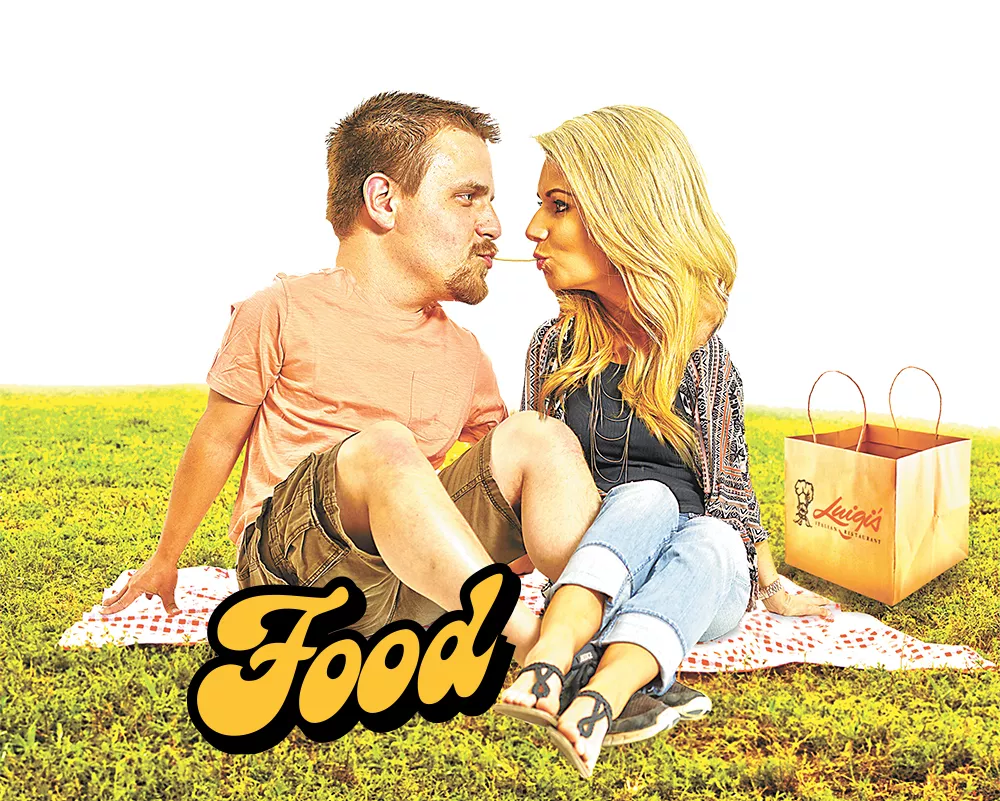 SNACK AND STROLL
Lucky for us locals, downtown Spokane's food scene is seriously bursting with so many options these days. Whether you're a longtime resident looking to check off all those places you've been meaning to try, or are simply looking for a new way to experience local cuisine, a downtown food (or wine) tour should fulfill both of these wishes.
Relish! Spokane Food and Walking Tours can be scheduled on just about any day you feel like spicing up a summer afternoon with some small bites and fresh air. Organized as one of the many expeditions offered through ROW Adventures (which acquired the company that formerly hosted the food tours), the downtown walking tours include stops at five to six eateries, offering a sampling of everything from classic Reubens to donuts.
As should be implied, these are all locally owned food purveyors. Adding to the hyper-local focus, Relish! tour guides share historical tidbits along the way about our charming Lilac City, from its early railroad boomtown days to the birth of Riverfront Park for Expo '74.
Each tour's highlights vary depending on the tour group size, the availability of seating at each restaurant stop and any requests from the group taking the tour, says tour guide Ryan Moore.
On a Friday in early June, Moore plans to guide his group from the tour's starting rendezvous point at the Radio Flyer Wagon at Riverfront Park to stop No. 1, Bartlett's Baker's Dozen donut stand in the park. The aroma wafting from this little yellow-and-white-striped hut is the first indication of its offerings — delectable, crispy mini-donuts. Dessert may be first, but rest assured no one here is judging.
Next up is Soulful Soups & Spirits, known for its must-have beer bread that perfectly pairs with any of its rotating soups, like the unmatched beer cheese soup. A quick jaunt across Main Avenue brings eaters to their next course, at Steelhead Bar & Grille. Prefaced by a quick overview about the Inland Northwest's fishing heritage, diners sample Steelhead's smoked steelhead.
Down the block and around the corner, tourgoers hit up Spokane's Irish-American cuisine mainstay, O'Doherty's Irish Grille, known near and far for its Hooligan & Hannigan corned beef and cabbage sandwich, which is sampled. As you nosh, learn about the building's past as the lavish Coeur d'Alene Hotel, built after Spokane rose from the ashes of the Great Fire of 1889.
Don't let yourself get too full yet, because the half-mile walk up and over to Fire Artisan Pizza is up next. This newer establishment offers thin-crust, artisan pizzas cooked to crispy perfection in the 800-plus-degree belly of its stone oven. To finish off the day's local foodie adventure, tour guide Moore saves the sweetest for last — one of Spokane's most beloved sweet treats, Bruttles Gourmet Candy Shoppe. The family-owned business still uses the same 60-year-old recipe and process perfected by its founder, Aunt Sophia Gerkensmeyer.
While the sampling of eateries mentioned here are often featured during a Relish! Spokane food tour, Moore says other restaurants also serve as host sites, and the food served at each can vary from tour to tour. Relish! Spokane Food & Walking Tours are offered June 16-Aug. 31, Mon-Sat, at 2 pm. $49/person; $39/ages 11 and under. Details online at relish.travel.
AN EMERSON-GARFIELD EDUCATION
As recent years have passed, the Inland Northwest's collective appreciation and support of local farmers markets has grown immensely. In turn, many regional summer markets are responding by increasing their weekly offerings, from vendors to workshops to entertainment. One of those is the Emerson-Garfield Farmers Market, held on Fridays from 3-7 pm in the parking lot of Knox Presbyterian Church (806 W. Knox), from now through mid-October. Through its 2015 season, the market will host special outreach events each week to engage and educate market attendees on topics including what to cook with produce purchased at the market and sustainable gardening practices.
"The market is a community market and those of us who volunteer, we're trying to do things to build community," says market event organizer Al Steuart.
Upcoming sessions planned this year will cover water conservation, environmentally friendly garden pest control, beekeeping, hydroponic gardening and pickling demonstrations. During market hours, demos are set to run each hour, with experts on hand to answer questions from the community. Find out more at market.emersongarfield.org.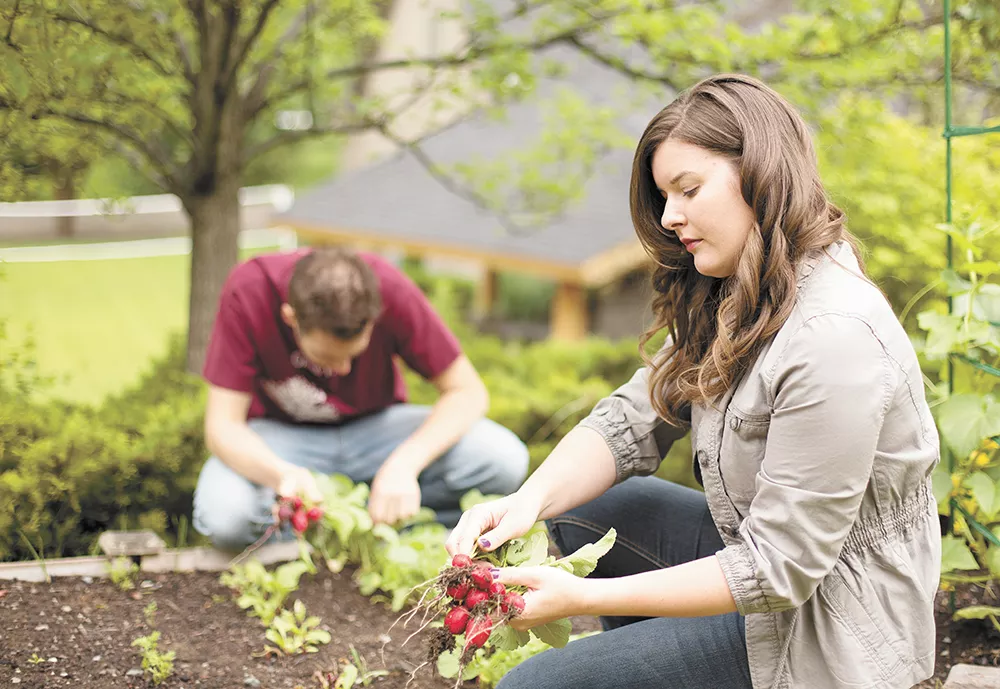 THE VEGAN LIFE
Going vegan isn't just another diet trend; it's here to stay. As the inaugural Spokane Vegfest last year proved, the Inland Northwest is quite receptive to the idea of ditching animal-based products entirely for an all-plant-based diet and lifestyle. When more than 1,100 attendees from all over the region showed up to last year's event, organizers knew they'd need to expand their offerings this year to meet a growing demand. This year, the free event is doubling in size, with 100-plus vendors compared to less than 50 last year. Billing itself as a healthy living expo, these vendors and exhibitors include eco- and animal-friendly product makers, chefs, speakers, nonprofits and more. Attendees, from the most devoted vegan to those merely curious about making the switch, can also sample just how tasty vegan food can be from food trucks and vendors on site. Spokane Vegfest is set for Saturday, Aug. 8, from 10 am-6 pm, at Spokane Community College, 1810 N. Greene.
CHILL AT HOME
Let your coffee mug do the sweating this summer when you switch to the best hot-weather version of your morning pick-me-up: cold brew coffee. It's easy and cost-effective to brew at home, as tempting as those cold brew cans and bottles popping up everywhere may be. Instead, take a cold brew DIY class from the pros at Roast House Coffee, in the roastery's brand new tasting room, and save your weekly coffee budget for something awesome (vacation, perhaps?). Classes cover several brewing methods, and the $20 fee includes a pound of coffee to take home. This summer, Roast House offers cold brew classes on the last Saturday of the month (June 27, July 25 and Aug. 29), from 10 am to noon. Find out more at roasthousecoffee.com, or call 995-6500.
SUMMER SCHOOL
No, not that kind of summer school. This is a series of classes for both the amateur and experienced chefs out there who are looking to up their summer cooking game, from grilling to patio-friendly small bites. The Inland Northwest Culinary Academy's Summer Sizzle Series is a once-a-month, Wednesday-night class from June through August. Chef Erin Streicher leads participants through steps to perfect their steak-and-veggie-grilling game in a June 24 class, followed by a July 15 session on savory summer appetizers for your next outdoor gathering. To wrap up the series, offered as three-class package ($150) or à la carte pricing $59/class), Chef Streicher shares new ways to prepare the Northwest's favorite fish — salmon. Find out more at incaafterdark.scc.spokane.edu.
BUFFET ON THE LAKE
On any of the many pleasant, 78-degree summer evenings we're so lucky to have, tourists and locals alike should feel the same temptation to hop on a Lake Coeur d'Alene cruise boat for the resort's nightly Sunset Dinner Cruise. Offering an enticing food buffet prepared by the culinary team at the Coeur d'Alene Resort, the evening cruise menu offers baked king salmon, steamship rounds of beef, au gratin potatoes, salad and a sumptuous cheesecake dessert. Just as enticing as the food on board are the sunset views of the lake as the cool breeze ruffles through your hair. The two-hour cruises depart daily at 7:30 pm from the Independence Point dock through Aug. 31, and at 6:30 pm starting Sept. 1. Prices are $51.75 for adults, $47.75 for seniors and $27.75 for children ages 6 to 12. Find out more at cdacruises.com.
PURPLE STAINS
Midsummer is a time to celebrate the Northwest's favorite woodland gem, the perfectly purple and juicy huckleberry. Maybe you already plan to celebrate this region-wide event by hiking to your own secret grove of huckleberry bushes, but there are also many options to gather with community and send praise to the huckleberry gods for another year's bountiful harvest. The Priest Lake Huckleberry Festival is a natural fit, because who doesn't need an excuse to make the two-hour drive up to this stunning Northwest locale? The annual fest, on Saturday, July 18, includes an arts and food vendor fair and live music at Priest Lake Golf Course, and helps raise funds for Priest Lake Search & Rescue. Find out more at plsar.com. ♦