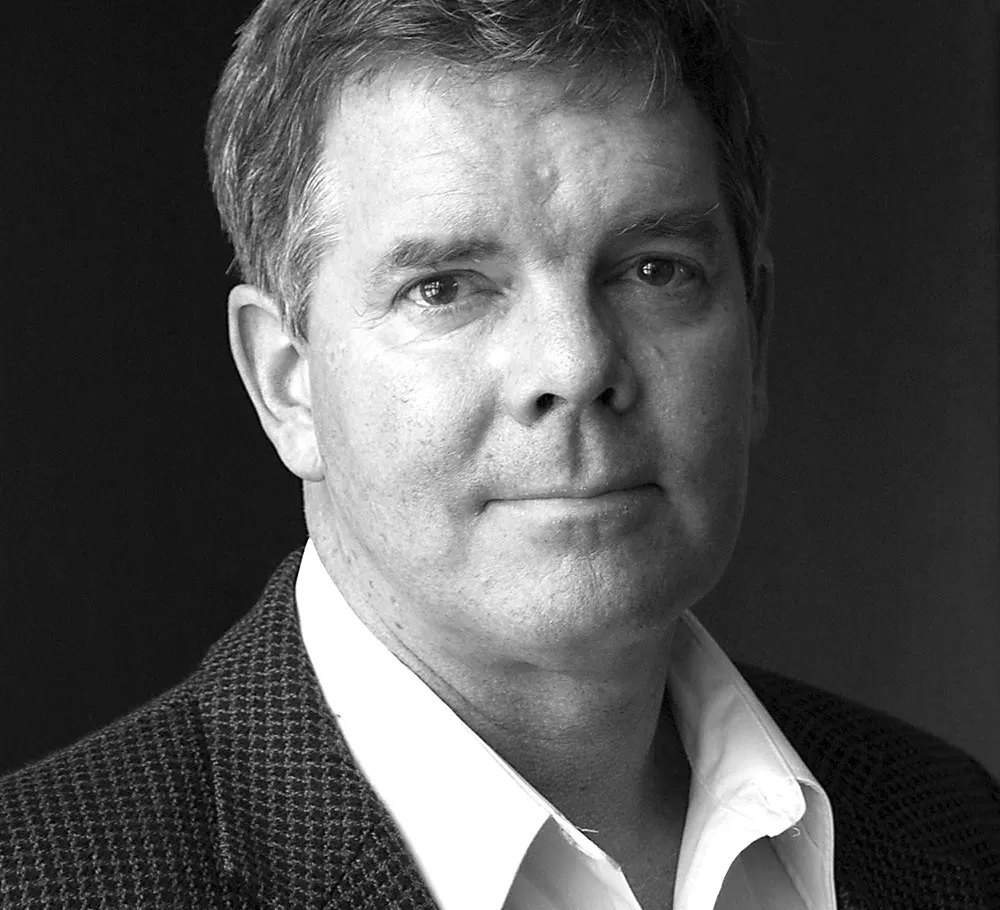 There are no crystal-clear ponds, no peaceful sanctuaries where waters lap at George Bilgere's toes, or moments when a jolt of Thoreauvian inspiration strikes him and a poem falls out of his brain. No, Bilgere finds poetry in the most mundane of places: the checkout line at the supermarket, an everyday walk across the college campus where he works. He finds poetry in the ordinary, the usual, the most normal and forgettable of moments.
His ability to find art in the most regular of places has made Bilgere something of a celebrity in poetry circles, and also among people who might not ever consider reading poetry on their own — the folks who, as he says, attend his readings "under duress."
When Bilgere reads or talks about poetry, it's quite entertaining. He takes that ability to the airwaves on a radio show called "Wordplay," where he and co-host John Donoghue argue and generally nerd out about poems. They've even been called the "Click and Clack of poetry." We got on the phone with Bilgere to talk about finding art in the ordinary, reading aloud and frickin' kids these days.
INLANDER: I just listened to a reading of your poem "Bridal Shower," in which you talk about being present with others in real life. As someone actively trying to unplug from the technology age, I have to say that resonated with me.
BILGERE: I think that poem was just sort of forced into existence by pressure — the unbearable pressure of technology around us that threatens to drive sane people nuts, especially older people for whom this has all happened kind of abruptly. I teach at this university in Cleveland called John Carroll University. It's a nice, quiet, sleepy little school in a quiet, sleepy suburb of Cleveland. I once described it as an island of serenity in a sea of serenity.
I walked across the quad to have lunch one day and, I kid you not, the first 20 human beings I saw ... were all staring at their phones. I made it to 20 until I saw one desperate kid who didn't have a phone. I wanted to hug him and say 'You're alive!'
You're a poet. And you're on the radio. Neither of those media are exactly hot right now...
You're right. Poetry, of all the literary genres, is the least popular, other than probably tax forms. And if you mention the word "radio" to my students, they don't even know what that is. It's a weird thing to be a poet, but I think if everybody was writing poetry I wouldn't want to be doing it. As someone once said to me, "George, you excel at things no one gives a shit about." That is kind of true. You take on these small, endangered species of literary forms, you feel like you're sort of entrusted with keeping them alive. [Poetry] may not be popular, but it is the oldest literary form.
It's a good living and you get to do something you really love.
But your poetry isn't exactly traditional.
There's kind of a handful of us that are the "funny serious" poets. Here's what happens when I give a reading somewhere: you get a bunch of people, they're at the reading, and half of them are there under duress. Wives who have dragged their husbands. And then I will read a poem like "Bridal Shower" that is suddenly surprisingly funny, and they're so grateful. Most people go to poetry readings like they go to church. You're not going to like it, but you know it's good for you.
Talk a little bit about finding inspiration in the ordinary.
I'm no mystical poet. I'm not a poet who directly writes about spiritual or transcendental experiences. But the exciting thing to me is discovering the poetry of the ordinary. It's the world around you that is miraculous. I'm 62 years old and I just became the oldest first-time Dad. I have a 1-year-old, and he will sit on the carpet and look at a little piece of lint with fascination. You will put an ice cube in his hand and he will be astounded. We forget that these are the miraculous things around us. It's the job of the poet to remind you, through a freshness of language, that the world is a really much more interesting place than what's on your video screen.
It's not that I want everyone to go out and be a poet, but I do want to remind them about the power of language. ... My students communicate more and more in little language bursts called texts. They're a little like poetry. They're so compressed.
Have you asked them to think of their texts as poetry?
I have! I asked them to take a look at the texts you got... yesterday and take the best 10 and just write them down on the page as a poem. And you get some really weird, interesting, fascinating stuff. Accidental, found poetry. ♦
George Bilgere with Nance Van Winckel • Sun, April 13, at 11:30 am • Bing Crosby Theater • 901 W. Sprague • $15; free for youth and students • outreach.ewu.edu/getlit • 359-6447