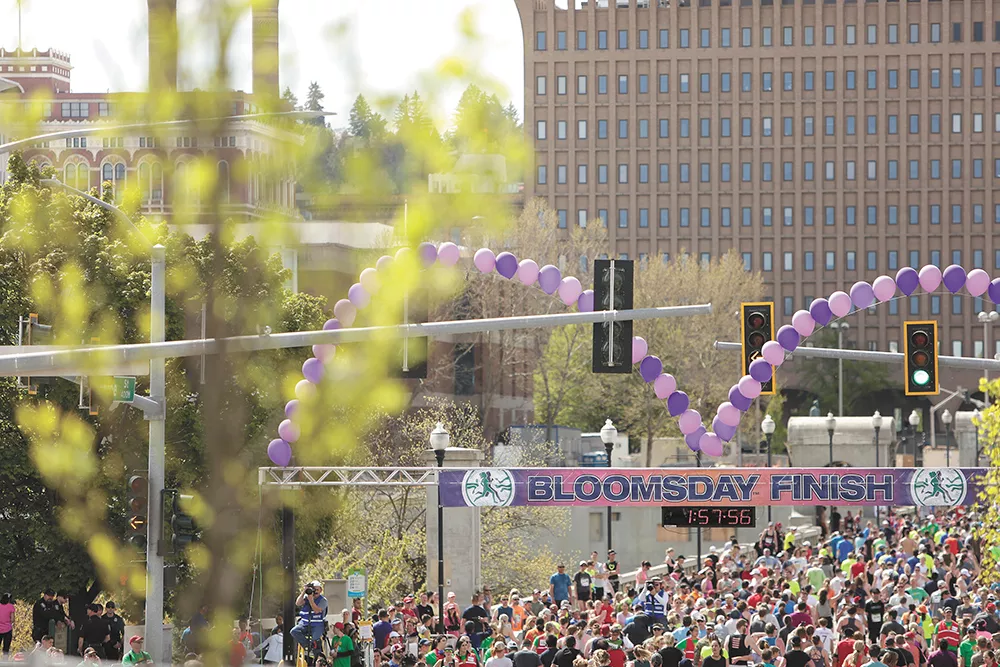 TRAVEL THE TRAIL
If you've spent any time here, you've no doubt used the Centennial Trail. Walk through Riverfront Park and you could be on it without even knowing. So this summer, why not commit to traveling its entire length? A serious biker could travel the 61-mile trail, from Nine Mile Falls to Higgens Point on Lake Coeur d'Alene, in a single day. Or you could split it into segments, allowing for leisurely forest exploration in Riverside State Park or a quick dip at City Beach in downtown Coeur d'Alene.
NO FLOWERS, NO PROBLEM
Memories of lilacs in bloom will be a distant memory on Sept. 20, but that won't stop Bloomsday from taking to the streets. The 12-kilometer race normally brings 40,000 or so participants of all ages and abilities together on the first Sunday in May, but coronavirus got in the way this year. Hopefully, by the end of summer, the world will be safe enough for the 44th running of this massive community event. Register before Sept. 2 to avoid late fees.
WATCH SPORTS, FINALLY
Last year, women's soccer brought us a World Cup. This year it's bringing back American sports. The National Women's Soccer League will take to the field starting on June 27 with a match between powerhouse clubs Portland Thorns and North Carolina Courage. Which makes the NWSL, as of press time, the first top-flight American league with a scheduled return date. Instead of a traditional season, though, the league will be going with a tournament format similar to the World Cup. All teams will convene in Utah and play, without fans in attendance, over a one month period. Games will be broadcast live on CBS and CBS All Access.
HOOP IT UP
Hoopfest normally takes over downtown on the final weekend of June, but coronavirus pushed it back to Aug. 22 and 23 this year. No matter when it happens though, it's a weekend of basketball all over the city of Spokane. Whether you're playing or coming down just to watch, you'll be impressed by our community of basketball lovers. Guaranteed registration is open through July 13.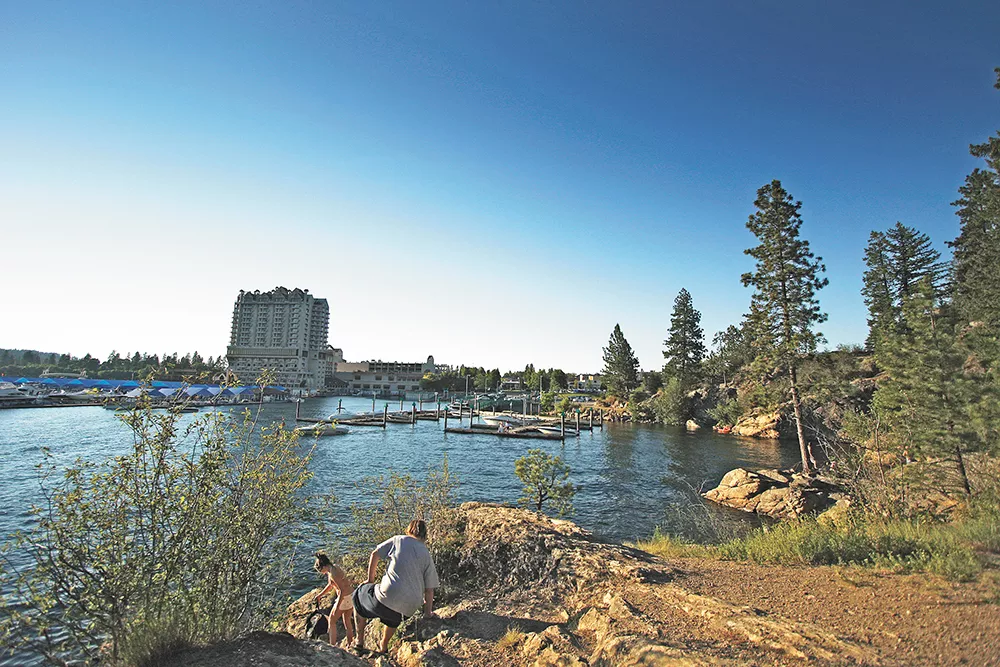 HIKE AND SWIM AT TUBBS HILL
There might not be any single place that captures the essence of the Inland Northwest as well as Coeur d'Alene's Tubbs Hill. Walking the 2.2-mile loop trail around the base of the hill connects you with forested slopes and the shimmering blue waters. Views of the lake and mountains which surround it give way to the buildings of downtown Coeur d'Alene once you reach the end. It's a place to experience the outdoors without having to leave town. Just know, it can get pretty busy on evenings and weekends.
KEEP IT CLEAN
If you're looking for a way to get outdoors while also making a positive impact on the environment, head down to the river and pick up some trash! The Spokane Riverkeeper and Spokane River Forum are partnering to host five organized river cleanups over the summer, as well as weekly socially distanced clean-ups on Wednesdays. Check the Riverkeeper Facebook page for information on those, and visit spokaneriver.net to register for any or all of the five big clean up events.
GET RUNNING
Sure, you could go for a lonely jog all by yourself. It's healthy or whatever. But why do that when you could go running with your friends? Running clubs are nothing new, but in recent years they've started becoming a lot more fun. Clubs gather at bars like the Lantern on the South Hill and the Monkey Bar in the Valley for regular weekly runs washed down with a pint. The Flying Irish are the biggest of them all, with routes that take runners to a different bar or restaurant every week. It's probably best to give your fellow runners some distance, though.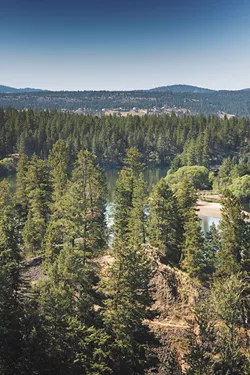 THAT'S A BIG ROCK
Look up at Tower Mountain from the Palouse Highway and you can't miss it: There's a really big rock perched atop the ridge. Some maps even list it as simply "big rock" while others refer to the area as the Rocks of Sharon. Whatever you call it, it's worth a visit. A short, but steep hike from the south along Stevens Creek will get you there quickly, but I like to come from the north. The Iller Creek route leading up from just off Dishman Mica Road takes longer, but it's worth it. The forest canopy provides shade as you wind your way up. At the ridge, where trees give way to rocks, you're presented with a breathtaking, panoramic view out across the rolling hills of the Palouse.
RIVERSIDE STATE PARK
Bowl and Pitcher is to Riverside State Park what the falls are to downtown. It's the gem. It's what you have to see and, in this day and age, probably feel compelled to share on social media. As is the case with downtown, though, there's a lot more to see and do in Riverside State Park than simply snapping a photo on the swinging bridge.
In the northern part of the park, you can travel back in geologic time as you descend into and through Deep Creek. The aptly named stream may run dry when you visit, which not only makes the trek easier but adds to the splendor. It's hard to fathom an ephemeral creek cutting what is almost a slot canyon through 100 feet of basalt.
You'll find almost the opposite at Plese Flats, where the broad, calm river slowly winds through meadows and forests. The gentle terrain may not stand out like the wild geological formations elsewhere in the park, but it's perfect for a leisurely stroll. The east bank of the river is dotted with wildflowers, and the more hilly west bank often reflects beautifully on the still water.
There are densely forested hillsides and broad open plains. Trails for horses, mountain bikes and hikers alike. You can go from dramatic vistas and steep cliff walls to tranquil settings that would've inspired Monet. There's Bowl and Pitcher, too, of course, but it's surrounded by this incredible variety of sights and adventures that will make you forget you're only like a five-minute drive away from a fast food joint. The park is an amazing escape and it's literally on the edge of the city. ♦