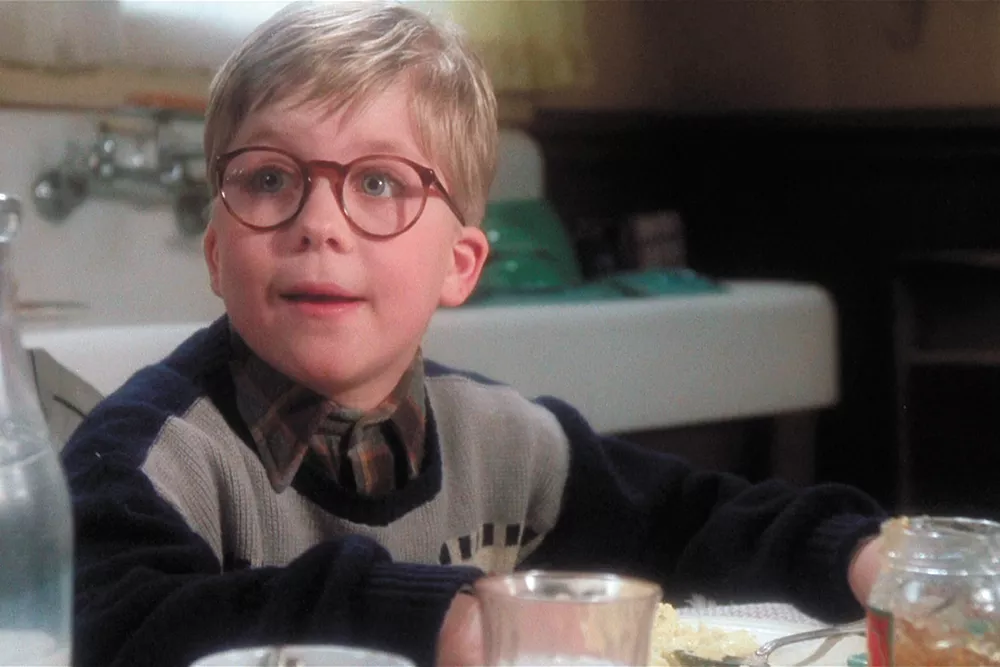 It's the Mean Girls of Christmas movies. Highly quotable and always funny, A Christmas Story is a staple for me each holiday season. My love for this Christmas classic runs deep and wide. I've seen the stage musical. I've read the book the film is based on. I even watched the NBC A Christmas Story Live! (which I fell asleep during, telling you all you need to know about it).
The first time I saw A Christmas Story was on Christmas Eve at my grandparents' house in Spokane's Five Mile area. I think I was in late-elementary/early-middle school when it was suggested that I be introduced to the film. My grandpa popped open the plastic VHS case (I'm not too young to remember those days) and inserted the tape into the player. My cousin and I howled with laughter as Randy complained "I can't put my arms down!" and Ralphie gets told "You'll shoot your eye out!"
Since then, every Christmas Eve after we come home from church service, I plant myself on the couch and watch the beginning of the 24-hour marathon of A Christmas Story on TBS, much to my parents' chagrin. After the first showing is done, I'm struggling to keep my eyes open and head up to bed. In the morning, I pick up right where I left off and continue watching as I wait for my parents to get up (I've always been an early riser, especially on Christmas).
Beyond glowing leg lamps and triple dog dares, A Christmas Story represents to me something that my whole family enjoys and will always sit down and watch together. I look forward to the beginning of the 24-hour marathon each year. ♦
Michaela Mulligan is a Christmas fanatic and has been known to enter multiple Christmas-themed door decorating competitions. She is an arts and culture intern at the Inlander.