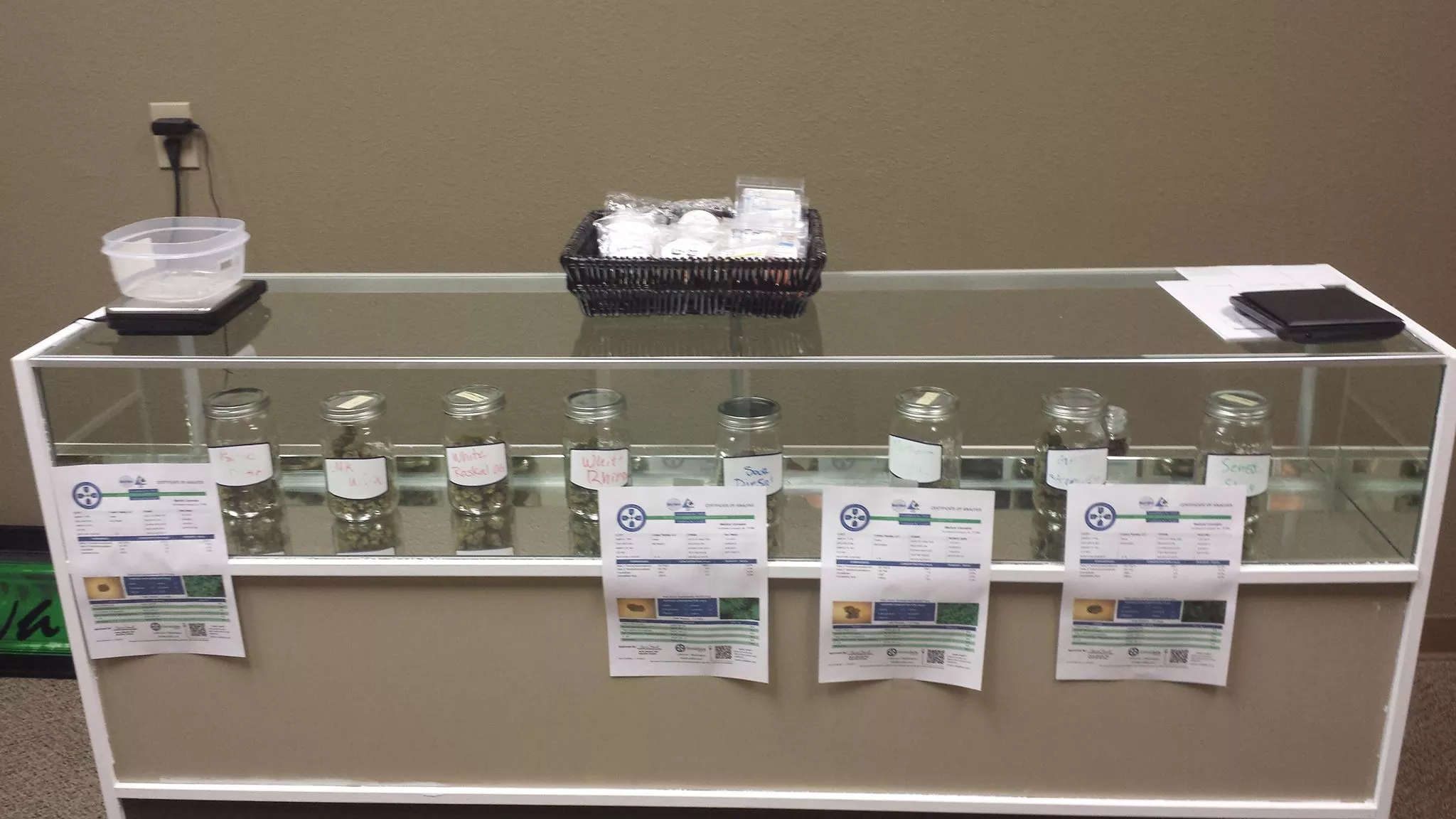 While college students prepare for spring break debauchery, it's business as usual for 3 Green Thumbs. The medical marijuana dispensary located near Eastern Washington University is the only business of its kind in Cheney due to zoning regulations.
Despite the location, 70 percent of their customers are women ages 40 to 70 suffering from diseases like bone cancer, multiple sclerosis and arthritis, says co-owner Dennis Turner. These women aren't gearing up for post-examination parties — just continued relief from the pain.
"This is a new field for us, but the one thing we focus on is one patient at a time," Turner says. "We take the time to discuss our patient's condition and preferred method of ingestion to dial in a treatment plan based off their ailments."
Turner and co-owners Michael Schofield and Dan Magadanz opened the business in January, and have since sold to more than 500 patients who travel as far as Medical Lake, Ritzville, Rosalia and Moses Lake.
"It was crazy, we all started off as patients," Turner says laughing. "Patients with a backyard experiment and garage with plants. It expanded from there."
Today, their storefront on First Street feels almost like a doctor's office, complete with informational packets about different diseases and treatment options. The business carries a variety of strains and hybrids, edibles, concentrates, tinctures and pre-rolled joints. The owners plan to implement a membership and loyalty program in April, which will offer members first pick on certain strains and grams, package deals and giveaway incentives.
Turner says the city has embraced 3 Green Thumbs, and the business plans to give back to the community through sponsored events. The business will participate in the Feed Cheney program, which provides nutritional food to low-income residents, and they have plans to host a free Easter egg hunt and barbecue.
"We will continue every single month to do something for the city of Cheney to give back and say thanks," Turner says. "They can expect to see a lot of noise from 3 Green Thumbs. ... Our goal moving forward is to just keep helping patients one at a time, and remembering it's not about the money but helping out the people."♦
3 Green Thumbs • 1875 First St., Cheney • Open Mon-Sat, 11 am-7 pm • 3greenthumbs.com • 235-9240