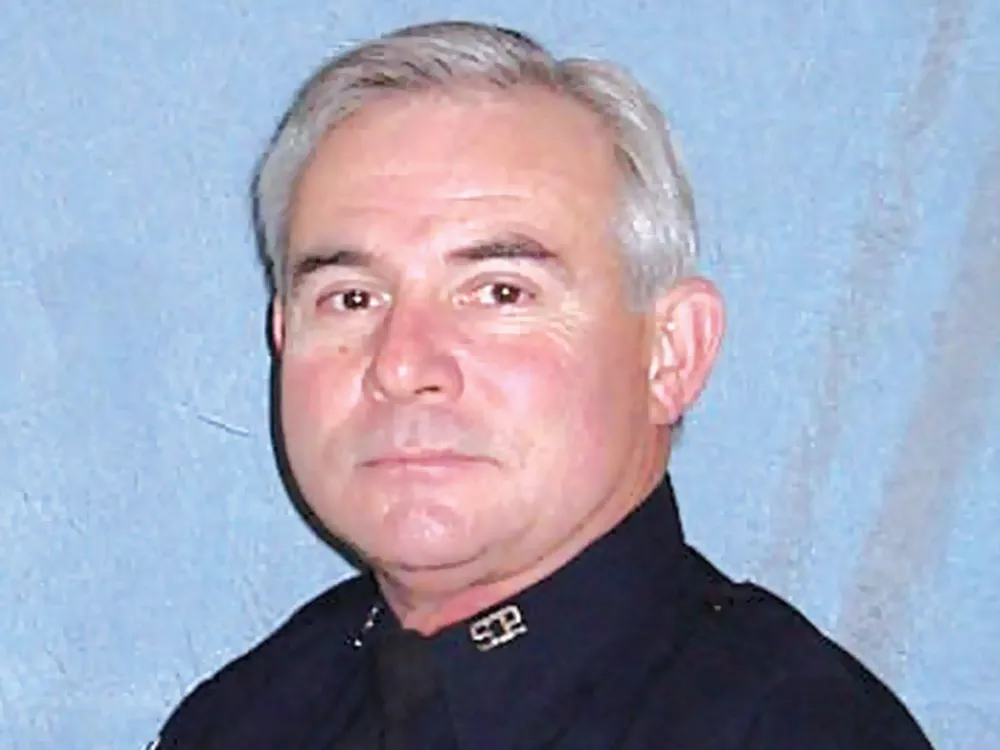 When a federal judge, a handful of lawyers and convicted felon Karl Thompson file into a federal courtroom in November, it will have been 2,432 days since Otto Zehm lay beaten, hogtied and dying on the floor of a north Spokane convenience store. A full 379 days will have passed since Thompson was convicted in Yakima, and the former cop will have spent only one weekend in a jail cell.
"Folks are concerned and frustrated that justice is being delayed. Inevitably people say, 'If this was me, I'd be in jail,'" says Tim Connor, communications director at the nonprofit Center for Justice. Connor says that because of the center's work on police reform, he hears about this issue "constantly."
Zehm was a mentally ill janitor who died after a violent confrontation with Spokane Police in 2006. Thompson was convicted of violating Zehm's civil rights by using excessive force against him, and of lying about the incident to federal investigators. Federal Judge Fred Van Sickle put off sentencing Thompson as he heard continuous motions and appeals from the defense. Finally this month, he denied Thompson a new trial and set a Nov. 15 sentencing hearing.
Perceived special treatment of Thompson — from a salute from fellow officers after his conviction last year to the creeping pace of sentencing — has bred some community confusion and anger.
"It certainly doesn't send the message that people who abuse their position as officers of the law will experience significant and quick consequences," says Liz Moore, director of the Peace and Justice Action League of Spokane.
But two attorneys close to the case, including one of the Spokane Police Department's most outspoken critics, say the situation isn't as unusual as it may seem.
"This is boilerplate, standard post-trial maneuvering," says Jeffry Finer, who, along with Breean Beggs, represents the Zehm family. "Remember this was six years to get to trial. A year to get to sentencing is a shame, but it's not a travesty. It's not a scandal."
Finer says Thompson isn't in jail because he's not considered a flight risk or a threat to the general public now that he's no longer an officer. In putting off sentencing, judges are also often gauging the potential for a successful appeal. If Thompson had been sent to jail, but his lawyers had succeeded at a new trial, Thompson's days behind bars would have been proven undue. Former cops also face serious danger in jail, Beggs says, and the county jail, where Thompson would have awaited sentencing, likely wasn't prepared to protect him.
"I'm glad [members of the public] are impatient," Beggs says, "but they're more impatient than is realistic."
Other accusations of special treatment are rooted in the people who represent Thompson in the courtroom.
Back in 2009, Thompson was provided publicly funded defense when U.S. Magistrate Judge Cynthia Imbrogno ruled he was indigent, despite his $73,000-a-year salary and a $675,000 home he owned with his ex-wife. Soon after the Zehm family filed a civil suit, Thompson's wife of 38 years filed for divorce requesting all property, including their house and car. Thompson didn't contest her claim, and a year and a half later they were still living together. Still, the split was cited as part of his inability to afford defense.
Unless prosecutors prove that new factors have changed his financial situation, Thompson is entitled to public defense throughout the appeals process. (With the loss of his job, Thompson's financial outlook isn't looking any better now than it was when he was deemed in need, Beggs points out.)
Assistant U.S. Attorney Joseph Harrington declined to comment on the case. Thompson's primary lawyer, Carl Oreskovich, is out of town and unreachable, according to his paralegal. The attorney who filled in for Oreskovich last week when the judge set the sentencing date, Courtney Garcea, did not return calls seeking comment.
The severity of Thompson's sentence will ultimately be up to Van Sickle. He'll consider each side's witnesses and certain subtleties of the crime. Finer says he expects Thompson to be sentenced to between three and five years.
Thompson's history as an officer may have kept him out of jail thus far, but it could be played against him at sentencing. Among the factors the judge will consider at sentencing is the abuse of a position of trust, the victim's vulnerability (and whether Thompson knew about it), and whether the offender accepted responsibility before his conviction.
Beggs says the process, while frustratingly slow for some, is what will guarantee Thompson has no chance of a successful appeal left once he starts his time in prison.
"In a sense, we're proving what Karl Thompson should have done. We're giving him plenty of time to defend himself, to state his case," Beggs says. "If he had given Otto Zehm just a fraction of a minute to do the same, we wouldn't be here."