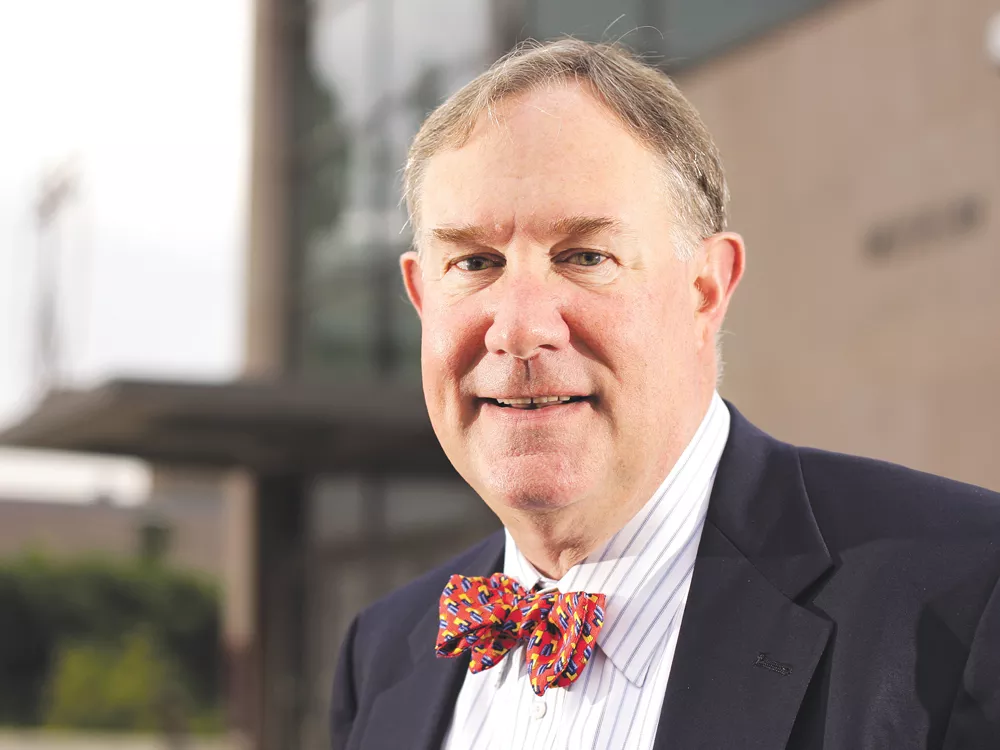 Tie Time
A recent SurveyUSA poll reports Barack Obama has a 16-point lead over Mitt Romney in Washington state, 54 percent to 38 percent, confirming that Washington remains firmly rooted as a blue state this year.
But get inside the numbers to find the intrigue. Romney and Obama are tied — with 44 percent each — in Eastern Washington.
"Romney has surprisingly lackluster support east of the Cascades," writes Politico's Charles Mahtesian. He adds: "John McCain, by contrast, swept Eastern Washington in 2008, winning all but one county."
— Joe O'Sullivan
Oops!
An audit found that the city of Spokane hasn't been properly reporting federal government grant money that it receives.
Close to $100,000 used by the Community and Neighborhood Services used for lead paint projects wasn't properly tracked, according to a briefing given by state auditors to the Spokane City Council last week. The audit found that city staff should have been specifically tracking the salaries of employees who working on a specific grant project.
The U.S. Department of Housing and Urban Development could technically ask the city to return that money, according to state auditors. Other grant programs could have similar reporting problems, according to the auditors.
"One hundred percent of our time will be tracked across all programs now, so that this issue won't occur in other programs," Jonathan Mallahan, director of the city's Community and Neighborhood Services, told the council members.
But Council President Ben Stuckart says he's asked for a written report next month on what "corrective steps" the city is taking.
"I'm not OK with somebody saying we're working to correct" the reporting problems, he says.
— Joe O'Sullivan
Shaky Partnership
Remember the recent brouhaha over Museum of Arts and Culture president Forrest Rogers, fired by the museum's executive committee before his first year was up? Remember the community outcry, the lawsuit and his subsequent rehiring?
Now consider this: Bob Dunn, Forrest Rogers' attorney, says that Mike Tedesco, the president of the Downtown Spokane Partnership, contacted him a week ago, letting him know that the executive board of the DSP had let him know that if he didn't resign, he'd be fired.
One complaint against Tedesco, leveled two days before he received his ultimatum, is that it was inappropriate of him to research changing state law to allow organizations like the DSP to manage downtown's parking (instead of the city of Spokane).
"The city told me to stop," Tedesco says. "I capitulated."
Dunn has begun to challenge both the cause for his dismissal, and the legality of doing so without mediation. Dunn has sent a five-page letter to board chairman Stan Schwartz, chiding him for a conflict of interest. Schwartz had been an attorney for the city of Spokane for 15 years.
"[The city wants] a lackey or a bootlick apparently," Dunn tells The Inlander.
Tedesco has at least one high-profile supporter.
"Spokane needs to embrace individuals who may step on toes but get things done," Spokane City Council President Ben Stuckart wrote in a letter of support for Tedesco. Stuckart praises Tedesco's handling of the Ridpath Hotel mess.
"I've had three different developers contact me about trying to redevelop the Ridpath, and the first person I go to is Mike," Stuckart says. He dismisses complaints that Tedesco would use profanity in meetings.
Schwartz could not be reached as of press time, when the board was planning to meet Tuesday afternoon to discuss the issue.
— Daniel Walters