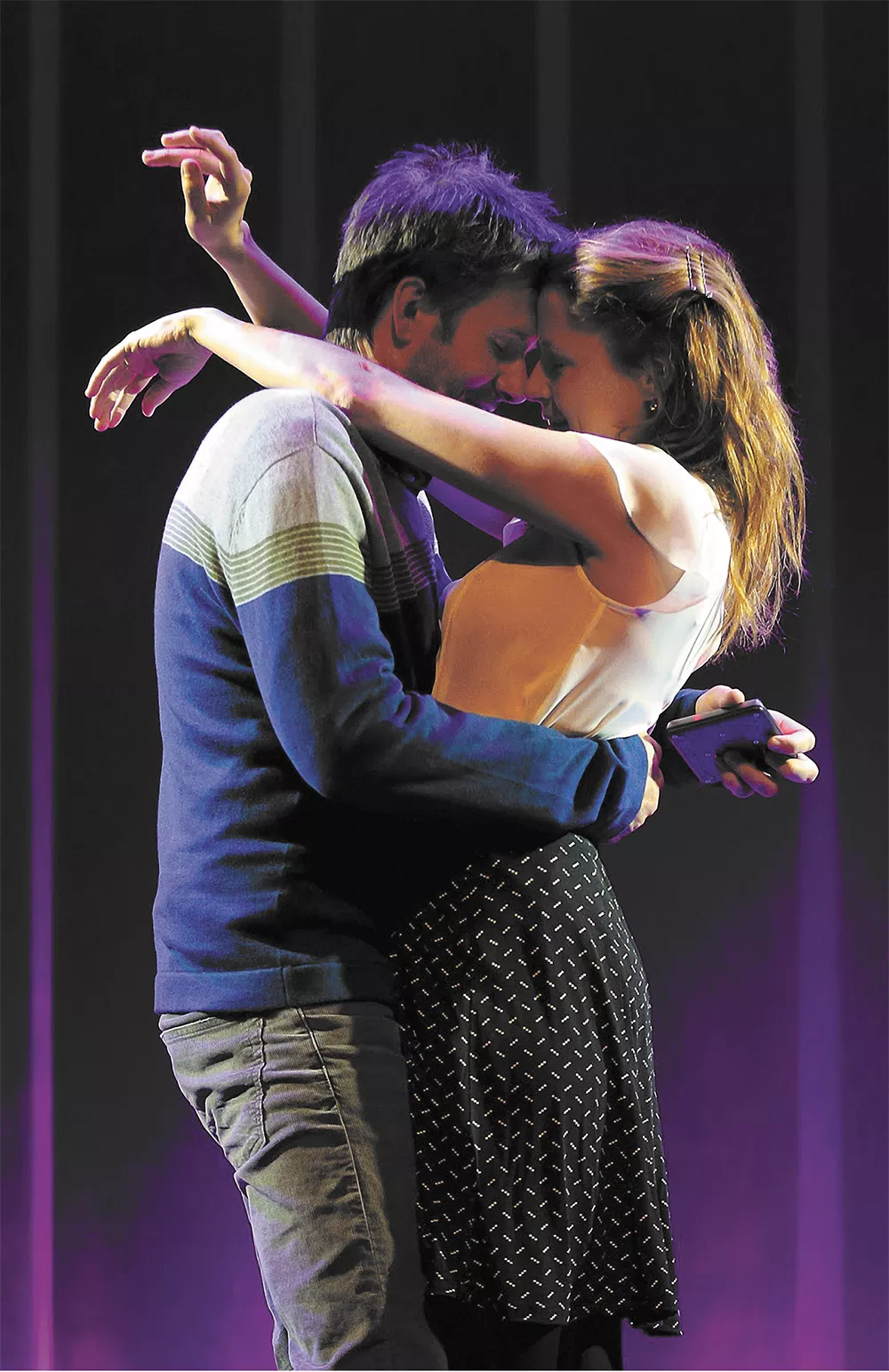 1. Reasons to Be Happy/Reasons to Be Pretty
Interplayers has scored a real get with its upcoming "rotating repertory" production of two related works penned by playwright Neil LaBute, Reasons to Be Pretty and Reasons to Be Happy. The plays are set about a decade apart and use the same cast of characters to explore a pair of perduring American preoccupations — physical beauty in the first, the pursuit of happiness in the second — in the raw, unflinching and evocative style for which LaBute has become known. "Reasons to Be Happy was just on Broadway a year ago under Neil's direction, and the first one, Reasons to Be Pretty, was probably his most critically lauded play, his first to reach Broadway," says Interplayers Artistic Director Reed McColm. "Our repertory productions at Interplayers will be the first time the two plays are produced side by side. It's an ambitious juggling act for any theatere to attempt. It's going to be a great, fun challenge." LaBute (who, incidentally, grew up in Spokane) will personally advise the productions. "We believe we're doing something very special," says McColm, "and we hope Spokane will think so as well. Nationally, we've already garnered some attention simply for scheduling it, and of course Neil's involvement will pique the interest of theater blogs all over the country." Audiences will be able to see the two productions separately or during a weekend matinee/evening doubleheader.
Jan. 29 to Feb. 14, 2015
Tickets $12-$30
455-7529
---
2. All Is Calm
Inspired by a series of real-life, unofficial cease-fires between opposing troops that took place on the Western Front during the first year of World War I, which later came to be known as the "Christmas truce," Peter Rothstein's All Is Calm is a musical that finds a life-affirming source of peace and harmony amid the chaos and brutality of war. For this 2014 holiday production at Lake City Playhouse commemorating the centennial of the event, nine men will sing a cappella under the direction of singer Abbey Crawford and musician Zack Baker. "Only a handful of theaters have the rights to perform this show," says George Green, Lake City Playhouse's executive artistic director, "and we are thrilled to be one of them. It's an honor and a privilege to produce this sincere and uplifting work of art. It's unlike any holiday production ever witnessed."
Nov. 21 to Dec. 21
Tickets $17-$25
208-667-1323
---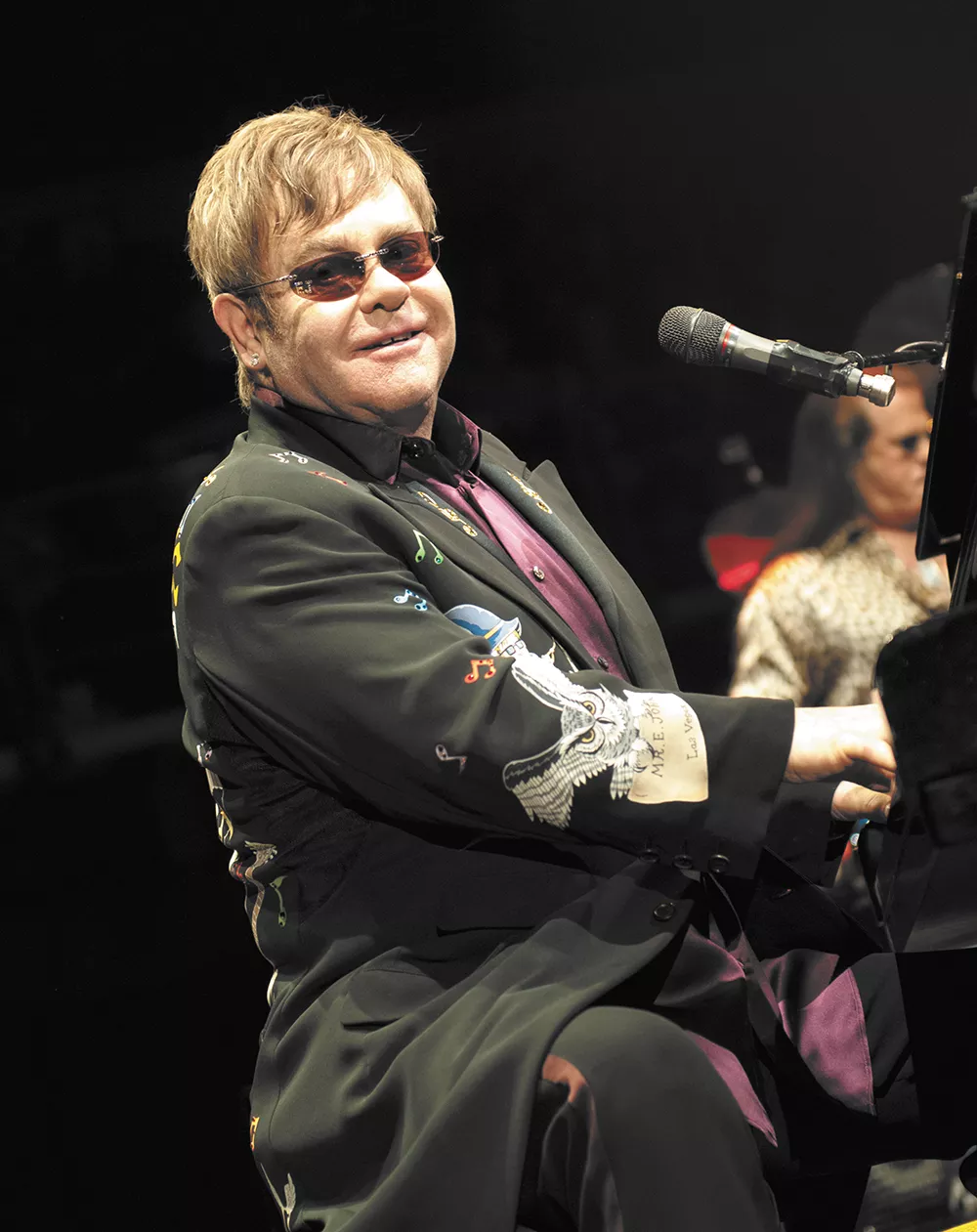 3. Elton John
As part of his "All the Hits" tour, Elton John — the Rocket Man himself — makes a return to the Spokane Arena on Sept. 17 to play music spanning his 50-year career, with a special focus on the double LP Goodbye Yellow Brick Road, recently re-released with several tribute covers and a live set to commemorate its 40th anniversary. That album included the original "Candle in the Wind" plus "Bennie and the Jets," "Saturday Night's Alright for Fighting" and the title track, songs that should be familiar to the artist's longtime fans and casual listeners alike. This international tour is playing just 10 cities in North America, so expect demand to be high for the Spokane date.
Sept. 17
Tickets $29-$139
1-800-325-SEAT
---
4. Clue: The Musical
Was it Colonel Mustard in the lounge with a candlestick? Mrs. Peacock in the billiard room with a rope? Or Professor Plum in the ballroom with a revolver? With Clue: The Musical, you never really know the outcome of its lighthearted murder mystery — even if you've seen the show before. That's because this musical whodunit, hosted by the charming Mr. Boddy and based on the popular board game, has more than 200 different potential endings. Miranda Larson, who handles social media and marketing at the Spokane Civic Theatre, says that Clue: The Musical is "interactive theater at its best" because of its constantly changing ending: "Audience participation determines the show's outcome — so it's really a different show every night." Held in the Civic's smaller Firth J. Chew studio, this musical promises to be more intimate than the theater's mainstage offerings.
March 20 to April 12, 2015
Tickets $14-$27
325-2507
---
5. Lewis Black
Popular Daily Show regular Lewis Black is renowned for his apoplectic, ball-of-fury commentary — or more accurately, polemics — on politics, society and the foibles of humanity. If you were sitting next to him on the subway, you'd probably be inclined to move to the next car. Given a stage, however, his sardonic rants and acerbic delivery offer something close to catharsis, and that should be no different when he comes to the INB Performing Arts Center on Nov. 2 on the autumn leg of his "The Rant is Due" tour. "His performance isn't for the faint of heart," says Lerria Schuh, vice president of marketing for WestCoast Entertainment. "It is a perfect date night for those who are ready to leave the kids at home and enjoy an evening laughing until their sides hurt."
Nov. 2
Tickets $40-$65
1-800-325-SEAT
---
6. SuperPops; Pink Martini
The sixth and final SuperPops concert of the Spokane Symphony's 2014-15 season will feature Pink Martini, the Portland-based "little orchestra" of about a dozen musicians with original songs that transcend the notion of genre. "Pink Martini is like a musical travelogue," says Audrey Overstreet, marketing director for the symphony, which recently won a coveted ASCAP award for its progressive programming. "They are cosmopolitan, cool, sophisticated and just an around-the-world blast. They are so hip that even the French think they're French." Even if you haven't seen Pink Martini live, you've probably heard their polyglot fusion of classical, jazz, world and pop music — usually composed by lead singer China Forbes, along with pianist and group founder Thomas Lauderdale — in TV series like Sherlock or the indie claymation film Mary and Max. SuperPops artistic director Morihiko Nakahara will conduct. Two important things to keep in mind: First, the symphony's SuperPops, Take 5 and Classics subscribers get first dibs on Pink Martini tickets. And second, Pink Martini's previous gig in Spokane sold out in no time at all.
April 25, 2015
SuperPops Tickets Series $155-$346
Take 5 Tickets Series $165-$190
624-1200
---
7. Equus
For his Stage Left debut, director Troy Nickerson will oversee Peter Shaffer's dark and audacious Equus, an award-winning play loosely based on real-life events in which a teenage boy blinded several horses in Suffolk, England. Echoing the playwright's own struggle to comprehend the crime, the fictional child psychologist Dr. Martin Dysart — a role that's been played by such luminaries as Anthony Hopkins, Richard Burton and Leonard Nimoy — tries to arrive at some understanding of the boy's motives. The narrative, conventional in structure if not in content, wends its way through themes of religion, sexuality, self-doubt and violence. "This is a play that confronts one's ideas about worship, passion and normalcy," says Nickerson.
April 2 to 26, 2015
Tickets $10
838-9727
---
8. Memphis
You could say that the story of forbidden love between Tennessee deejay Huey Calhoun and R&B singer Felicia Farrell is what makes Memphis so enthralling, but you'd only be half right. This four-time Tony Award winner also has a slew of infectious, poignant songs and some rousing dance numbers that epitomize contemporary musical theater. "I've seen Memphis twice and would say it's one of my favorite Broadway musicals," says Danielle Witte, marketing and promotions manager for WestCoast Entertainment. "It's one of the most inspiring and emotionally charged performances to grace the Best of Broadway stage this season. The original music and dancing is full of energy and soulfulness, while the story reminds you of a time in history we can be thankful we've moved beyond. I believe people will leave the theater feeling thoroughly entertained, but even more so, that they've just experienced something important."
Feb. 19 to 22, 2015
Tickets $33-$73
1-800-325-SEAT
---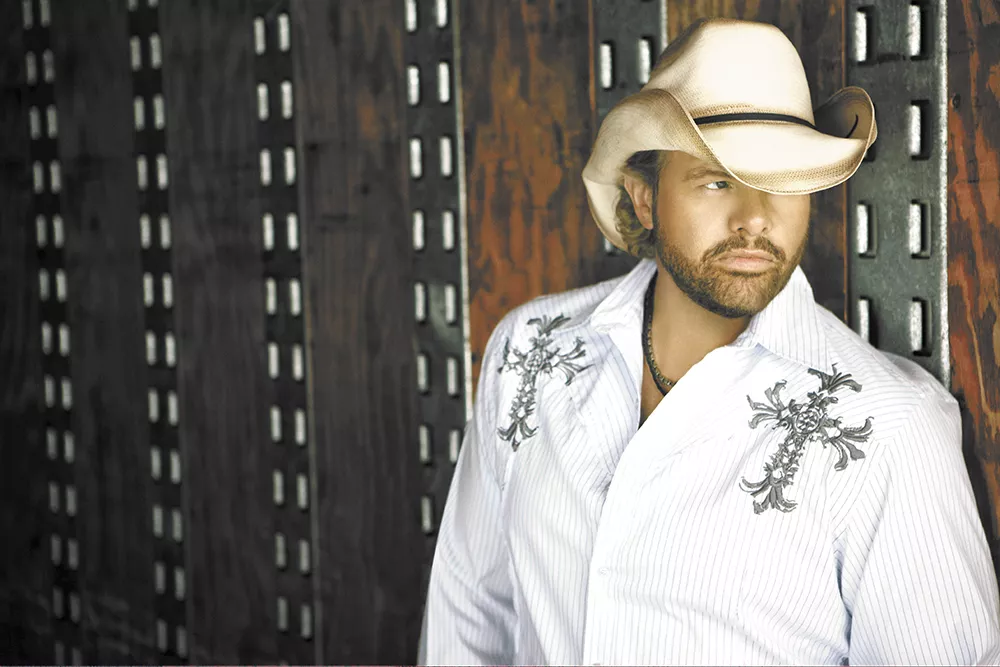 9. Toby Keith with Joe Nichols
Does it get any more quintessentially country than Toby Keith? Not only does the first single he ever released, "Should've Been a Cowboy," have the word "cowboy" right there in the title, its chorus pays homage to Gene Autry and Roy Rogers. That single went on to top the Billboard Hot Country charts and has the distinction of being the most-played country song of the 1990s. Since then, Keith has put out 16 studio albums, spawning a ton of No. 1 country singles like "Made in America," "Beer for My Horses" (a duet with Willie Nelson), "American Soldier," "American Ride" and "Courtesy of the Red, White and Blue (The Angry American)." When Keith plays Northern Quest Resort & Casino on Sept. 22, he'll appear with four-time Grammy nominee Joe Nichols, a bonus similar to having a shotgun rack on the back of a monster truck.
Sept. 22
Tickets $75-$115
877-871-6772