HAPPY LITTLE DREAMS
Do you ever lay awake at night and contemplate some embarrassing social interaction as if it were a life and death situation? I'm not saying
I do
, but if
I did
, a great way to silence that painful, incessant inner monologue would be with the soothing voice of TV's Bob Ross, the famous permed painting instructor from the '80s. Transport yourself to a world of "happy little trees" on
Calm.com
, a relaxation and meditation app. The audio files from his TV shows are now available as a sleeping aid. Even if you don't have trouble going to sleep,
Calm
has a load of guided and (unguided) meditations that can help you breathe deeper, improve your focus and appreciate the little things in life. (QUINN WELSCH)
---
ON THIS WEEK'S PLAYLIST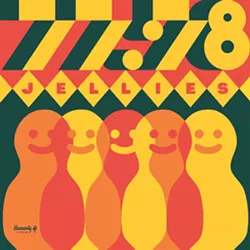 Some noteworthy new music arrives online and in stores July 6. To wit:
77:78, Jellies. A pair of the underappreciated Band of Bees get together for a new project of pop-rock goodness.
THE INNOCENCE MISSION, Sun on the Square. The long-running indie-folk crew led by Karen Peris is back with its 10th album since 1989.
ERASURE, World Be Live. The dance-music duo recorded this double-album in London, and included a cover of Blondie's "Atomic." (DAN NAILEN)
---
EAZY PHONE HOME
Two iconic '80s images collide on the latest iteration of River City Tattoo's ever-changing mural on the corner of Maple and Northwest Boulevard.
E.T.
fans will easily recognize Elliott and his alien-saving bicycle, but they might not recognize the precious cargo: N.W.A. rapper Eazy-E! This is another fine work by artist Daniel Lopez, aka "Godfitti." (DAN NAILEN)
---
STREET TREATS

Watch the sidewalk under your feet — both for unlucky cracks and local poetry — as you meander across Spokane this summer. Colorful stanzas of locally written poetry were recently stenciled onto sidewalks across the city by Spokane Arts. The poems were written as part of the "I Am a Town" poetry project spearheaded by former Spokane Poet Laureate Laura Read. A map of all the poetry locations, plus the complete poems, is posted at
spokanearts.org/iamatown
. (CHEY SCOTT)
---
CUPHEAD'S EYES ON EVERYTHING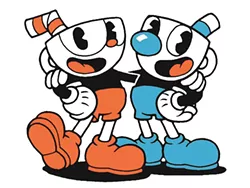 Sadly, in the 90 years since
Steamboat Willie
, hand-drawn animation has only gotten worse.
Cuphead,
a ruthlessly hard indie platformer computer game, represents the much-needed resurrection of the gorgeous wiggly-armed, bouncy animation style of yore. And here's the one secret that
Cuphead
's animators understand that so many others don't: Put big eyes on everything. Anthropomorphic waffles. Flying scimitars. A red-nosed glass of scotch. Sure, a carnival level has a clown trying to kill you with a bumper car, naturally. But the fact that the bumper car itself has eyes that go all angry before it charges at you? That's the
Cuphead
difference. (DANIEL WALTERS)