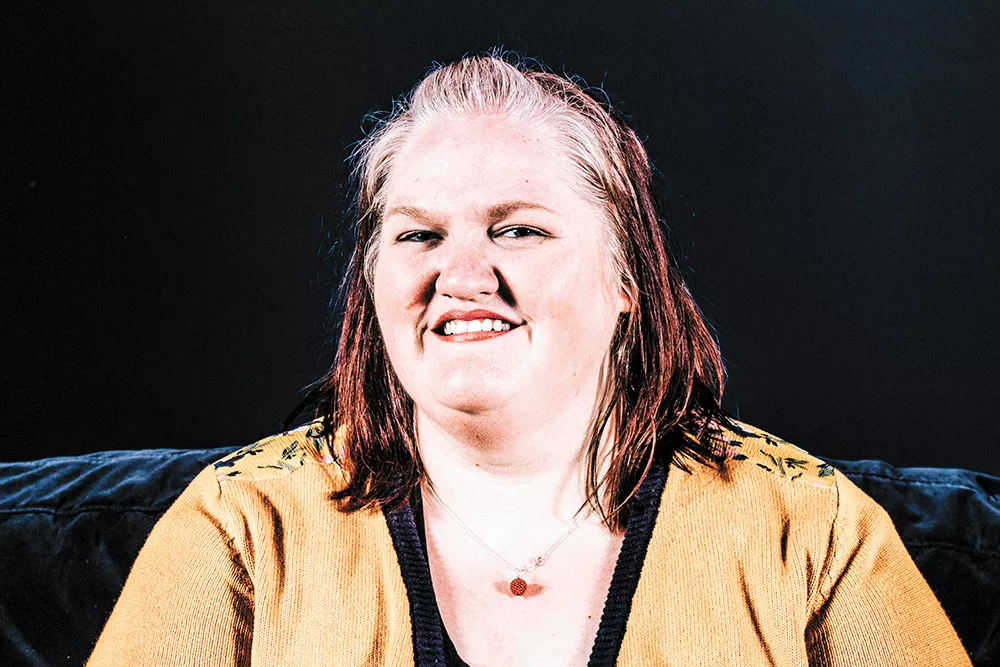 When you go to a local music festival, send your daughter to Spokane's rock summer camp or even listen to a local band's music when you're on hold after calling Global Credit Union, there's a good chance Mellie Price had a hand in what you're experiencing.
As Global's brand manager, Price has pushed the organization's support of Spokane's music and art scenes in a big way. The 36-year-old Spokane native says that supporting the cultural life of the city — while maybe an offshoot of banking — is vital to Global's brand.
"We focus on emerging artists and helping build the culture and helping those who are out in the thick of it, creating culture in our community. That's what's important to us, to show support and to create those community events around cultural events, and music is so important to that," Price says.
Price says inspiration for pushing Global into supporting local music came from recalling during her college years at Western Washington University how Death Cab for Cutie would play free shows regularly in Bellingham. Having a vibrant music scene, and supporting the people making it happen now a decade later in her hometown, "that's special to me."
Price credits friends like Terrain's Luke Baumgarten and Ginger Ewing, and Patrick Kendrick, leading the Inlander's Volume Music Festival, with giving her a "crash course" in the cool things happening in the community that Global could support with sponsorships.
Among the events Global's sponsored at Price's encouragement: Volume for several years, the music at the Perry Street Fair and the Girls Rock Lab that encourages young women to pursue their interest in music. They sponsor the music at the Spark Central Salon, the nonprofit's annual fundraiser. And when Lucky You Lounge opens in May, Price says Global will sponsor a year of free shows in the venue's basement as well as sponsoring a quarterly event on the main stage.
The fact that women are involved as event organizers, club owners and artists in events Global supports at Price's behest isn't just good business in her mind. It's good parenting, too.
"We have these amazing sparks of people who are going out and making things happen," Price says. "I have a 9-year-old daughter, and she's pretty ballsy for a 9-year-old, and for her to be surrounded by people who just do what they are passionate about and love and makes it happen, that's amazing for our community, and for my child to see."