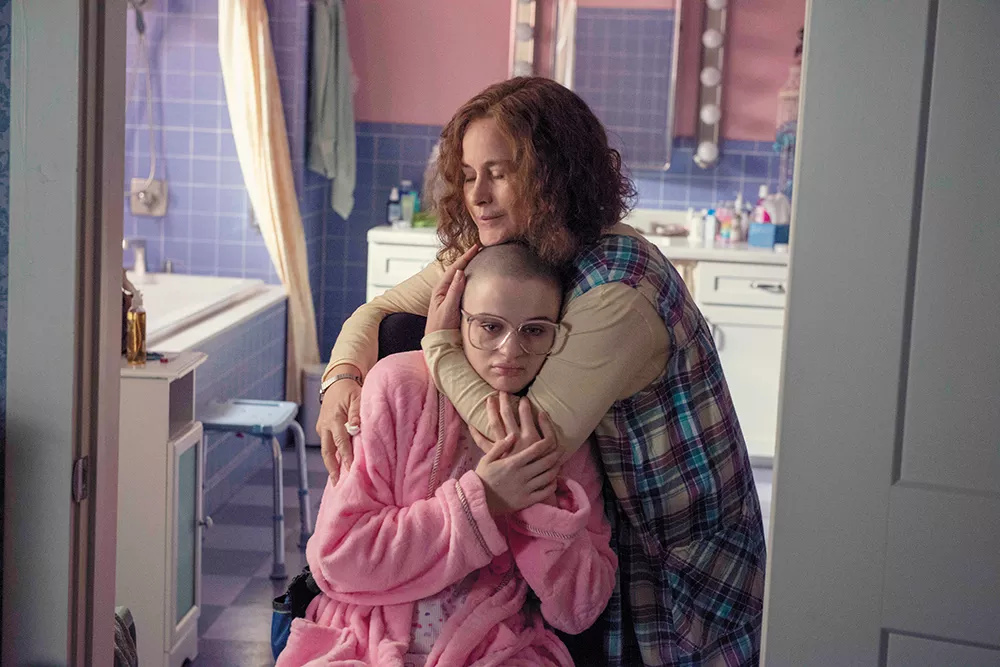 GETTING IN ON THE ACT
The story of Gypsy Rose Blanchard is real. The Act is not just an eight-episode Hulu crime dramatization of that story, but a heartbreaking, twisted tale of abuse and revenge. The young Southern girl (Joey King) is abused by her mother (Patricia Arquette) and subjected to unnecessary medical treatments and medications in order to pocket donations and national sympathies. The hour-long episodes that delve into the intimate moments of Gypsy's psychological abuse and personal awakening leave me dreading and pining for what happens next. New episodes are released on Wednesdays. (ARCELIA MARTIN)
---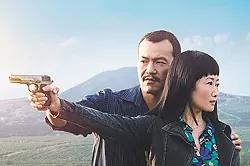 A CHANGING CHINA
The story in Ash Is Purest White isn't incredibly gripping: A woman in love with her mobster boyfriend in Datong — a Chinese city moving away from its coal-mining roots — ends up going to jail to protect him, only to be shunned by him when released. But the portrait of a changing China is what makes this film superb. The characters use WeChat, are religiously diverse, ride bullet trains, and reference the decline of industrial Northern China. The splashes of comedy and the supernatural are great, too. It's playing at the Magic Lantern. (JOSH KELETY)
---
ADULT ANIMATION
When describing why you might want to watch Love, Death & Robots, I doubt I can put it much better than my friend who recommended the adult, animated anthology series on Netflix. "It's very violent, very sexual, and very awesome." The unrelated shorts, ranging from about 5 to 20 minutes, vary from light and funny to gory and over the top, evoking a huge range of emotions along the way. For what it's worth, "Lucky 13" and "Zima Blue" were two of my faves. (SAMANTHA WOHLFEIL)
---
HONG KONG NOIR
White Dragon, a repurposed British TV series on Amazon Prime, takes viewers on a seductive and alluring journey through a gritty, romantic and neon-light-saturated Hong Kong. In the show, Jonah Mulray, a British academic, flies to the Chinese coastal city after his wife is reportedly killed in a car accident, only to discover that she had another family there and may have been murdered in a mafia-fueled scheme of government corruption. It's an entertaining series that takes a stab at exploring complex family drama while unravelling the deadly conspiracy at a refreshingly slow pace. (JOSH KELETY)
---
THIS WEEK'S PLAYLIST
Some noteworthy new music arrives online and in stores April 12. To wit:
Melissa Etheridge, The Medicine Show. The roots-rocker comes to Airway Heights July 26, joining Pat Benatar.
Norah Jones, Begin Again. Always more diverse than her breakthrough album would indicate, Jones is bringing her tour to town for a sold-out show July 26.
Shovels & Rope, By Blood. This Americana duo creates some thrillingly chilling tunes.
Chemical Brothers, No Geography. If I said, "Hey, they're back with more of those block-rockin' beats!" would anyone under 40 know what I'm talking about?
Anderson .Paak, Ventura. This companion to .Paak's excellent fall release Oxnard means he's getting more of my money. (DAN NAILEN)