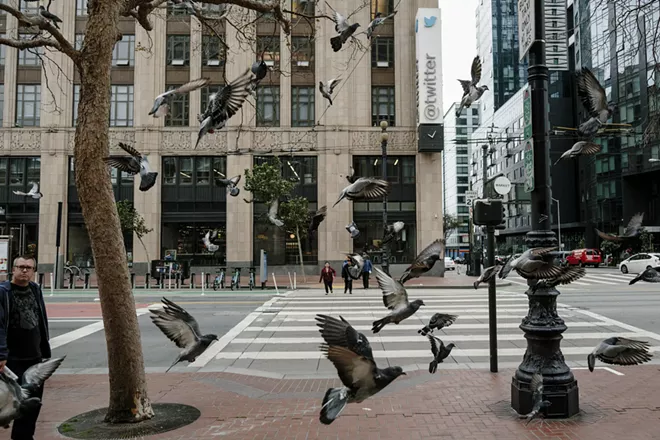 By Kate Conger
New York Times News Service

S
AN FRANCISCO —
Last August, Twitter's top executives gathered at the company's headquarters to discuss how to make the site safer for its users. Two attendees proposed banning all speech that could be considered "dehumanizing." For an example of what they meant, they showed a sample post that featured the words President Donald Trump used to compare certain nations to excrement.
By Tuesday, when Twitter rolled out its first official guidelines around what constitutes dehumanizing speech on its service, the sample post was nowhere in sight. The company had narrowed its policymaking to focus only on banning speech that is insulting and unacceptable if directed at religious groups.
The scaling back of Twitter's efforts to define dehumanizing speech illustrates the company's challenges as it sorts through what to allow on its platform. While the new guidelines help it draw starker lines around what it will and will not tolerate, it took Twitter nearly a year to put together the rules.
Twitter unveiled its new policy ahead of a social media summit at the White House on Thursday.
In the past, Twitter has focused its removal policies on posts that may directly harm an individual. Under the new rules, the company is adding a sentence that says users "may not dehumanize groups based on their religion, as these remarks can lead to offline harm." Twitter said that included any tweets that might compare people in religious groups to animals, insects, bacteria and other categories.
The company quickly put the change into effect Tuesday. Twitter said it had removed a tweet in which Louis Farrakhan, the outspoken black nationalist minister, compared Jewish people to termites because it violated the dehumanization policy.
Early this year, Twitter further limited the scope of the policy by carving out an exception. The company prepared a feature to preserve tweets from world leaders, like Trump, even if they engaged in dehumanizing speech. Twitter reasoned that such posts were in the public interest. So if any world leaders tweeted something insulting and unacceptable, their posts would be kept online but hidden behind a warning label.
On Tuesday, Twitter also said it would require the deletion of old tweets that dehumanize religious groups but would not suspend accounts that had a history of such tweets because the rule did not exist when they were posted. New offending tweets, however, will count toward a suspension.