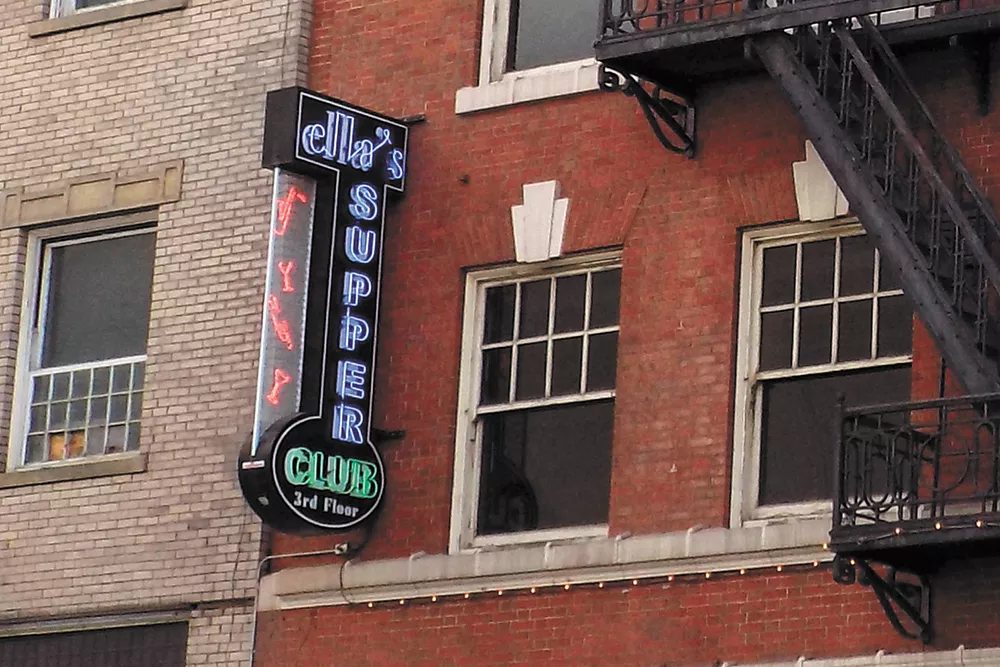 After live jazz venue and restaurant Ella's Supper Club closed in mid-2008, the third floor of downtown Spokane's historic Oddfellows building at 1019 W. First Ave. sat mostly empty.
More than a decade later, Ella's Supper Club, which operated from 2004-08, is set to return with a new format and schedule, and a classic nod to the past.
As part of the Montvale Event Center complex owned by Spokane real estate developer Jerry Dicker, Ella's Supper Club is slated to host monthly live jazz nights with dinner service featuring food by chef Adam Hegsted's Eat Good Group, which also provides catering services to the venue.
The first dinner is set for Wednesday, Oct. 2, from 6-9:30 pm. Tickets are $45 each, and include a three-course dinner, one drink, gratuity and live music. Guests can add an 8-ounce lobster tail to their meal for an extra $20.
Hegsted says he plans for the events to feature a "very classic, old school, three-course dinner of prime rib or salmon, Caesar salad and a classic dessert like cheesecake or creme brulee, but with really high quality ingredients."
Vegetarian options are also available on request. Side choices are mashed potatoes, roasted carrots and creamed corn. Dessert is a New York cheesecake with huckleberries and sorbet.
"We want to revitalize the idea they had up there and revitalize the space — it's a very cool space. They haven't done a lot to change it; the fixtures and wood and decor on the walls is all original and it'll be cool to bring back that vibe," Hegsted says.
Tickets can be purchased through EventBrite on the venue's Facebook page: facebook.com/ellassupperclub. (CHEY SCOTT)
PROST WITH YOUR PALS
There are two things in the craft beer world that tells us autumn has arrived: IPAs loaded with freshly harvested hops and an abundance of events celebrating Bavarian culture. The first annual Oktobrewfest Crawl is a unique take on the latter.
The one-day event is aimed to highlight a chunk of the Spokane brewery scene by offering an organized self-guided tour through downtown. Pre-purchase tickets online for $20 (only 150 are available) or at River City Brewing from 12-2 pm on Saturday, Sept. 28, to get an official mug and punch card. After you finish your first beer, journey to one of the event's other six participating breweries. Each location provides a discounted brew and some sort of Oktoberfest food offering; think pretzel necklaces or savory bratwursts.
Breweries participating in the inaugural Oktobrewfest Crawl are Iron Goat, Whistle Punk, Steel Barrel, Steam Plant, Mountain Lakes and Black Label. For more details and to purchase your ticket, visit facebook.com/oktobrewfest. (DEREK HARRISON)